Auburn vs. Clemson Rewind: Thoughts And Takes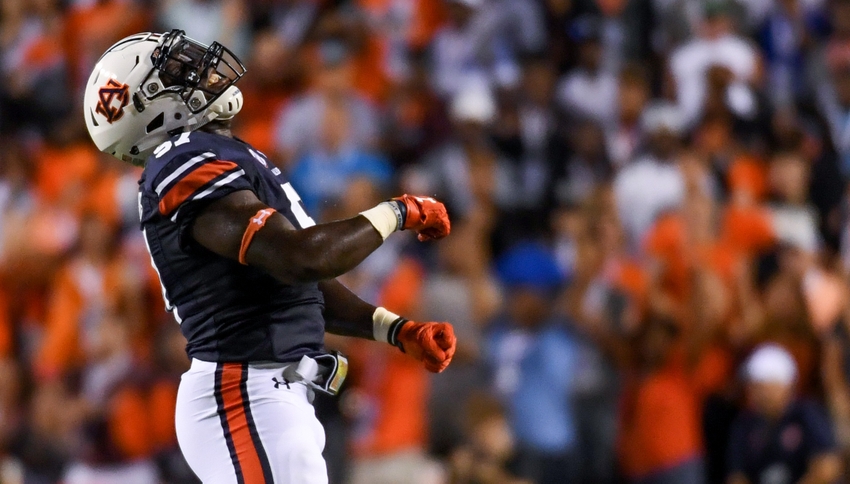 ---
Auburn vs. Clemson rewind, as we take a look at some of the highlights of the game and give our thoughts and takes following the season opening loss.
---
Auburn dropped a close one 19-13 to No. 2 Clemson on Saturday night in Jordan-Hare Stadium in the season opener. Here are some thoughts, takes, and highlights after the Tigers dropped to 0-1.
Defense Holds Tough – Let's face it: without the effort of Kevin Steele's defense, the game would have been out of reach early for Auburn. Facing a Clemson offense that is one of the more explosive units in the nation, the Tigers kept quarterback Deshaun Watson in check, with him completing only 19 of 34 passes for 248 yards with a touchdown and an interception. While Clemson running back Wayne Gallman did finish with 123 rushing yards, Auburn was much better at tackling than they were last season. This is a Clemson team that averaged 38.5 points per game last season and returned a lot of skill players. It was a great effort by the defense.
What Was That??? – Sigh. I don't want to overreact to one game, but that was an absolutely pathetic showing from an Auburn offense that is supposed to be led by "guru" Gus Malzahn and his protégé Rhett Lashlee. Quarterback Sean White, the so-called "starter", was never given the chance to find his rhythm as John Franklin III and Jeremy Johnson saw playing time as well.
The experiment, if you can call it that, ended with 262 yards of total offense. Let that sink in for a second. Despite being contained, Clemson's Watson threw for almost more yards than Auburn had total. What was worrisome leading up to the season is now deemed true: Malzahn has no clue what to do with the quarterbacks when it comes to fitting his offensive system. While he said that the quarterback battle lasted so long because all three were playing well, it is apparent that that was coach speak, and none stood out above the others. If he wants to stick to White, play him the entire game.
More Hands On – Sticking with the offense, Malzahn made it a big point this offseason to say he will be more hands-on with the offense this season after "CEO duties" kept him from being involved last season. Well, if this is what it is like to have Malzahn hands-on with the offense, I don't want to see what it would be like if he wasn't. They looked perplexed the entire 60 minutes, like guys who were just put together at the last minute and still introducing themselves to each other. With Arkansas State coming up before starting SEC play, the problem better get fixed in a hurry, or a 1-3 start is extremely possible.
Crowd Brought It – While the defense did its job, the crowd also brought the noise last night for the entire game. Great work!
Next Up: Arkansas State (September 10, 6:30 PM CST) SEC Network
This article originally appeared on