Auburn hoping little-known Tony Stevens can emerge at receiver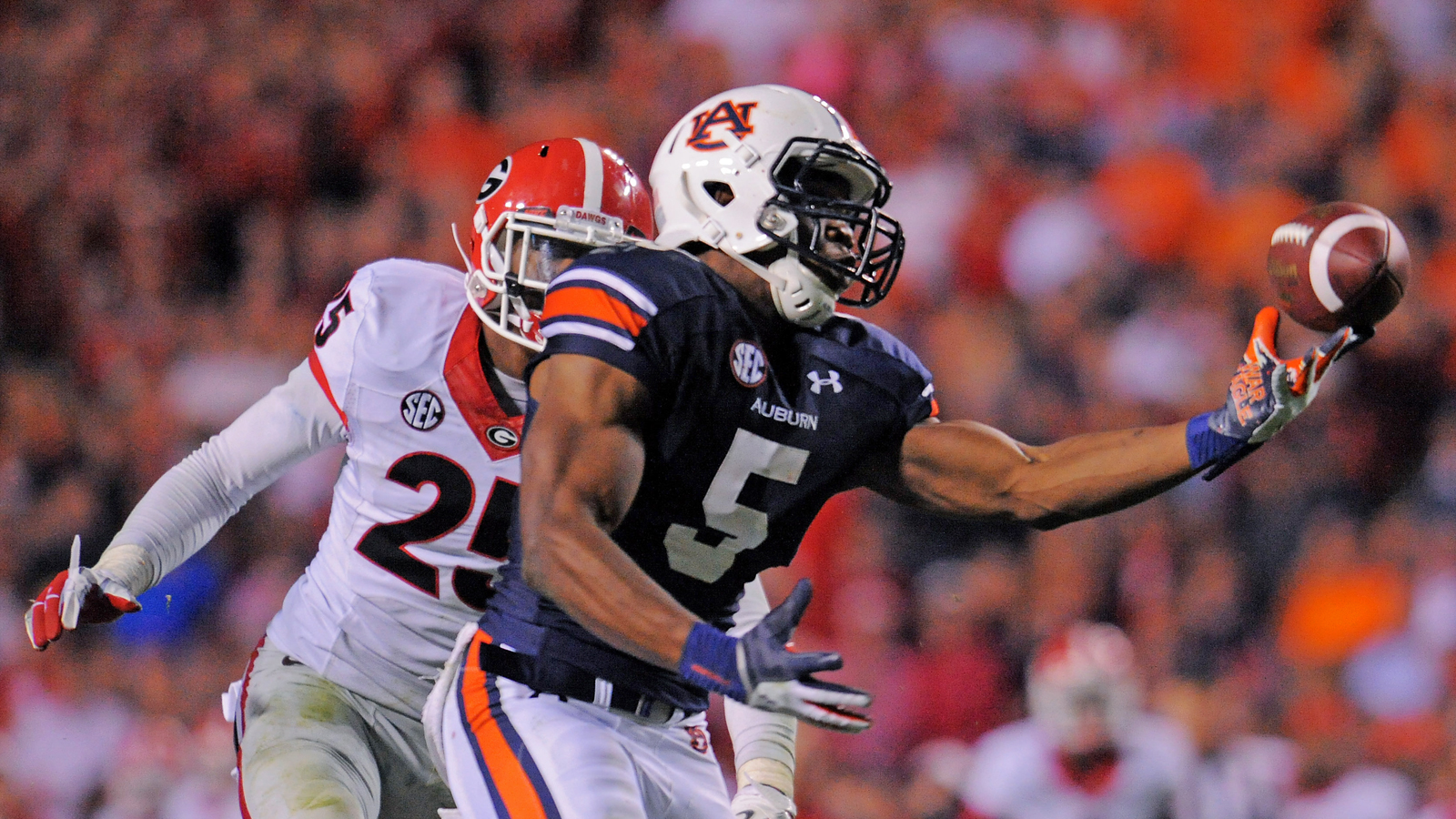 The Auburn Tigers know who will be getting the ball the most at receiver, as they have perhaps the best receiver in the league playing for them in Duke Williams, but the rest of the options on the outside remain a question heading into the season.
When asked who would step up in 2015, former starting quarterback Nick Marshall singled out junior-to-be Tony Stevens.
Auburn coaches recently spoke to the Ledger-Enquirer regarding the talented Stevens, who came to the Tigers as four-star prospect in 2013.
"He's one of the guys that we're ready to take that next step. He has shown some signs of being able to do that," head coach Gus Malzahn said. "It's just a matter of being consistent. This spring will be very big for him. We're giving him a lot of opportunities, quite a few with the ones just to see what he can do. It's just a matter of him being consistent."
His offensive coordinator is one coach Stevens has apparently yet to win over.
"He's still not where he needs to be. Tony has got to be an every-down, every play kind of guy. He's still doing what he's normally did," Rhett Lashlee said. "He's showing flashes. The thing with Tony that I've liked is from a mental standpoint. He should be after two years. I feel like he feels (good enough) about the system to where we can move him around a little bit. That will give him a chance to get on the field more and to help us more. Tony will make the Top 10 SportsCenter play and then he'll make a JV high school play."
Are the Tigers putting too much faith in a player with career totals of six receptions and 90 receiving yards in two seasons at Auburn? His quarterback believes in him and attributes his lack of numbers due to sitting behind talented receivers in season's past.
"Tony is still maturing a little more. He's 6-4 and he can run, he can catch and he can make plays," quarterback Jeremy Johnson said. "He had to sit out because Sammie was in his position. Now that his time is here, he's going to do big things for us. He's just a great athlete."
If Auburn is to fulfill their expected lofty preseason rankings, they must have a player emerge outside of Williams at receiver. While Rhett Lashlee has yet to see what he needs to from Stevens, that doesn't mean he won't get there.
"It's Tony's time and he knows that. I think he has really embraced that opportunity," Lashlee said. "Tony has all of the ability in the world and he can really help us. We're fully expecting him to. It's just a matter of him getting to that point where it's every day. I think he'll get there."
(h/t Ledger-Enquirer)