Auburn Basketball Begins Quest for Success in Exhibition Game vs. Montevallo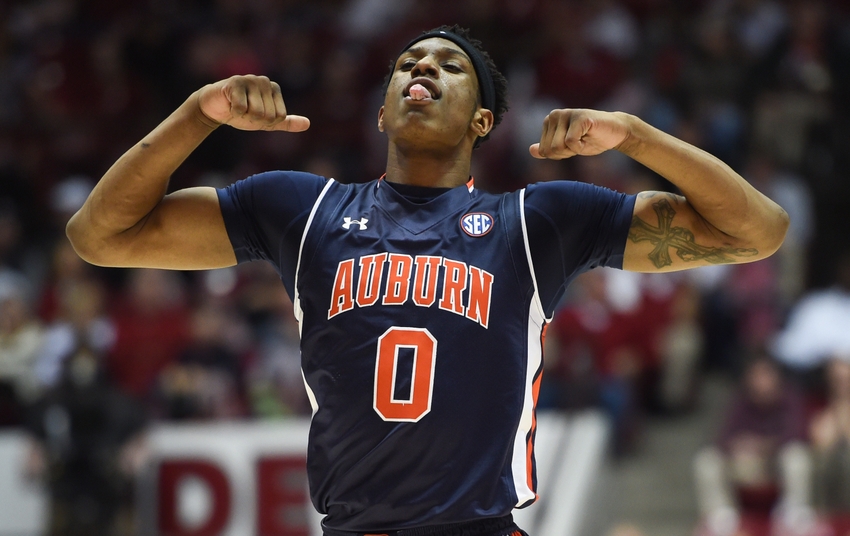 Here we take a look at what to watch for as Auburn basketball takes on Montevallo in an exhibition game to get the season started.
Auburn basketball will begin its quest to becoming a household name in the SEC and throughout college basketball Friday night against Montevallo in an exhibition game.
After back-to-back poor seasons for Bruce Pearl, he's looking to put Auburn basketball on the map with all the top talent he's brought in.
Last year Auburn suffered several key injuries and never got standout recruit Danjel Purifoy on the court.
Now Purifoy joins fellow freshman Jared Harper and Mustapha Heron in what could the beginning of a long line of success for Auburn basketball.
These talented freshman will certainly elevate the level of play for the Tigers this year. We can expect some growing pains, but I believe we'll see a completely different team talent-wise in 2016-17.
The projected starting lineup for the exhibition looks like this:
PG – Jared Harper
G – T.J. Dunans
G – Mustapha Heron
F – Danjel Purifoy
F – Horace Spencer
Not much of a surprise there as I had four of the five right in my preview article for the season.
I wasn't sure if Harper would start the season at point guard as a freshman, but it looks like Pearl is ready to give him the reins, and why not?
Plus, you have to remember that this an exhibition game so he may do some tinkering with the lineup even after Friday.
I think this is ultimately the best lineup that Auburn has. I still think it might be smart to bring Dunans off the bench to provide support for the second unit.
But with so many freshman in the starting lineup, there are now a lot of experienced guys coming off the bench like TJ Lang and Bryce Brown.
Transfers LaRon Smith and Ronnie Johnson should also be able to provide some experience off the bench with the second unit, making Auburn basketball very deep this season.
As for Montevallo, the Falcons went 19-10 last season, including going 14-5 within the conference. They lost in the Peach Belt Conference semi-finals, and then lost by one point in their first game on Division II NCAA Tournament.
However, they lost three key contributors from that team and will be far less experienced this season.
This might not be the blowout that you see in other exhibition games, but the Tigers should still win in a rout and get these young guys some good experience before the regular season starts.
It all begins Friday night.
War Eagle!
This article originally appeared on