Alabama has found its next generation of star running backs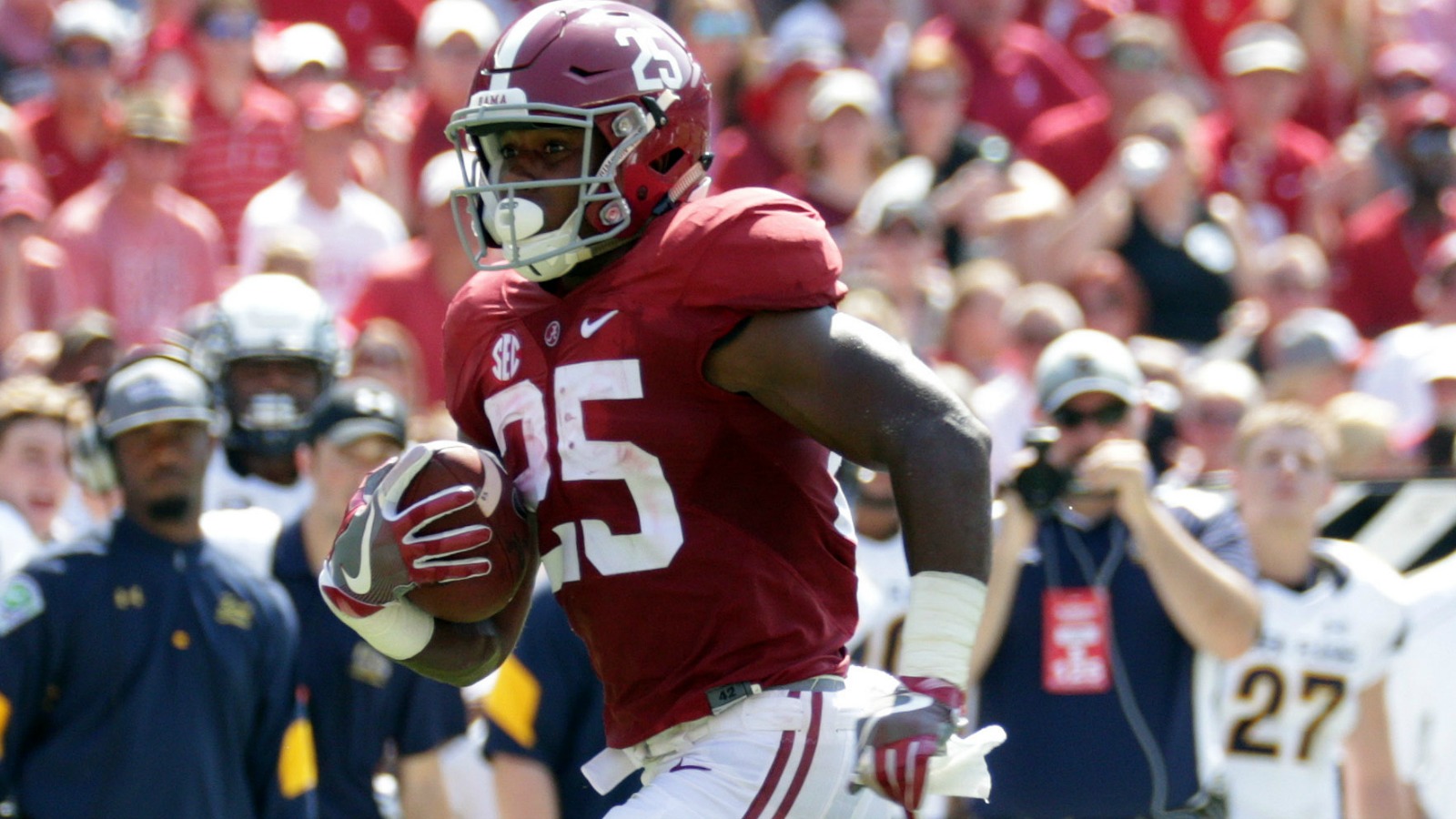 While everyone's focus on Alabama this off-season seemed to be on the quarterback position, an equally important question went relatively unasked: How would the Crimson Tide replace workhorse and Heisman Trophy winner Derrick Henry at quarterback? Henry carried the ball a staggering 395 times last season, which led many (myself included) to wonder why a team which is notorious for using a two-back platoon rarely gave Henry a breather last year? If there was a second option on the roster, why didn't he see the field?
Of course those dumb enough to ask that question (oops!), were given a slice of humble pie early in the season, when Damien Harris emerged as the next "guy" for the Crimson Tide, averaging 9.1 yards per carry through the first three games, including 130 more yards in wins over USC and Ole Miss.
But when Harris went down with an ankle injury early Saturday against Kent State, the Crimson Tide was once again hit with the question: Who's next at running back?
Little did they know, that the answer might be much better than any fan could have imagined. Because with Harris and Bo Scarbrough both nursing minor injuries, the Crimson Tide had two true freshmen step in and fill the void seamlessly. In the process, Alabama might have found its next generation of running backs in Joshua Jacobs and B.J. Emmons.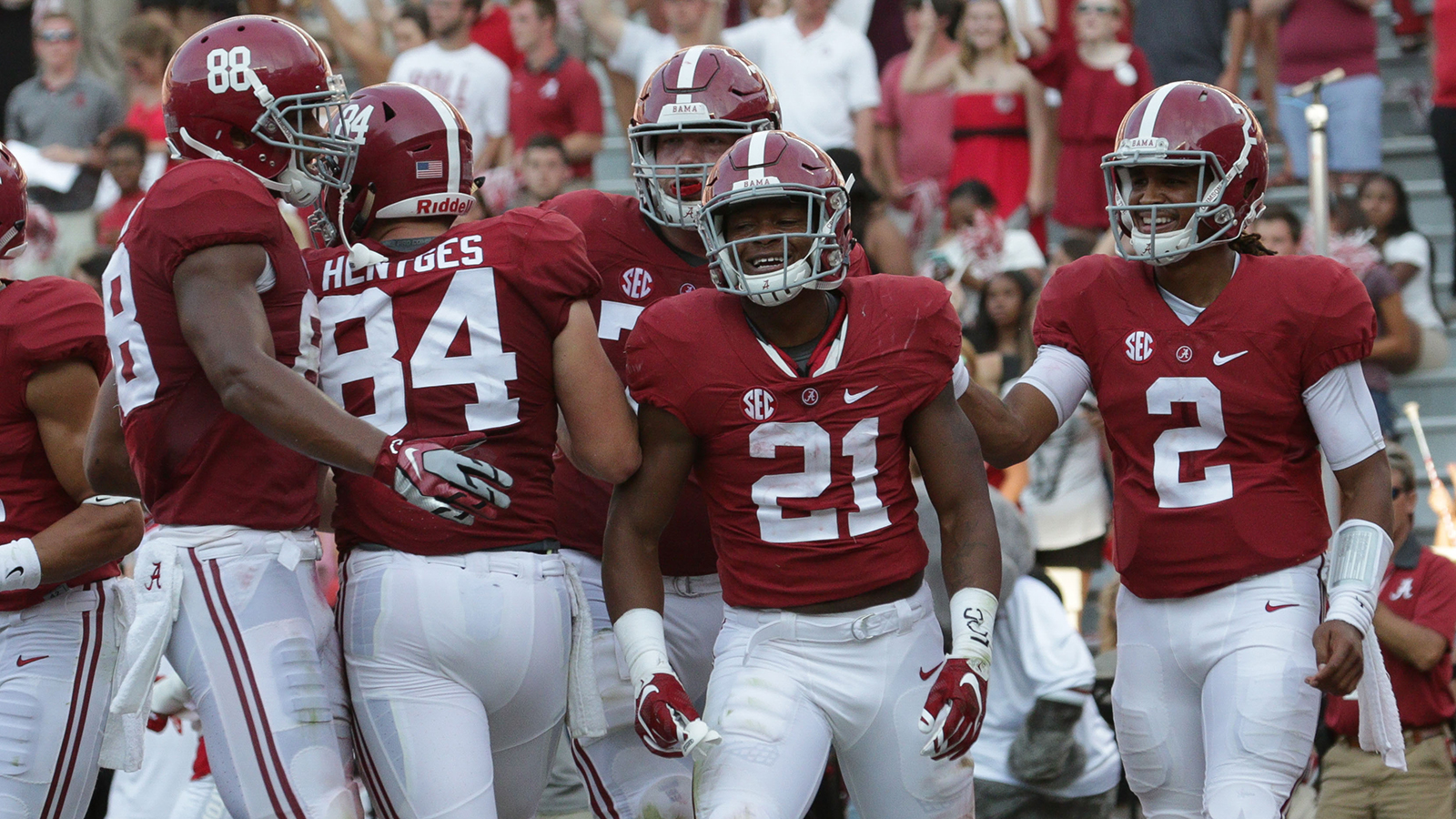 After tallying 12 total carries in the Crimson Tide's first three games, the pair finished with a combined 19 carries, for 148 yards and two touchdowns on Saturday.
Granted, Alabama's victory was against lowly Kent State and it's hard to know how each young back will perform if they're called upon in the heart of SEC play. Still, it wasn't just about stats against an overmatched team Saturday, but how the pair looked putting them up. Each looked like a veteran; patiently waiting for holes to develop, reading blocks well and bursting through the hole when the opportunity was there. Jacobs dragged defenders into the end zone on a pair of touchdown runs, and as my editor pointed out, at a stocky 5'10, looks eerily similar to former Crimson Tide running back Mark Ingram carrying the ball.
That comparison seems ample, especially when you consider that unlike so many of his teammates, Jacobs wasn't a major five-star recruit, but instead a three-star guy from Oklahoma, whose only other college visit was to Missouri. Ingram blazed a path to the NFL with a similar back-story, but it once again proves that when it comes to any position (especially running back), Nick Saban's greatest skill is that he is a keen talent evaluator, more than a collector of blue chip recruits.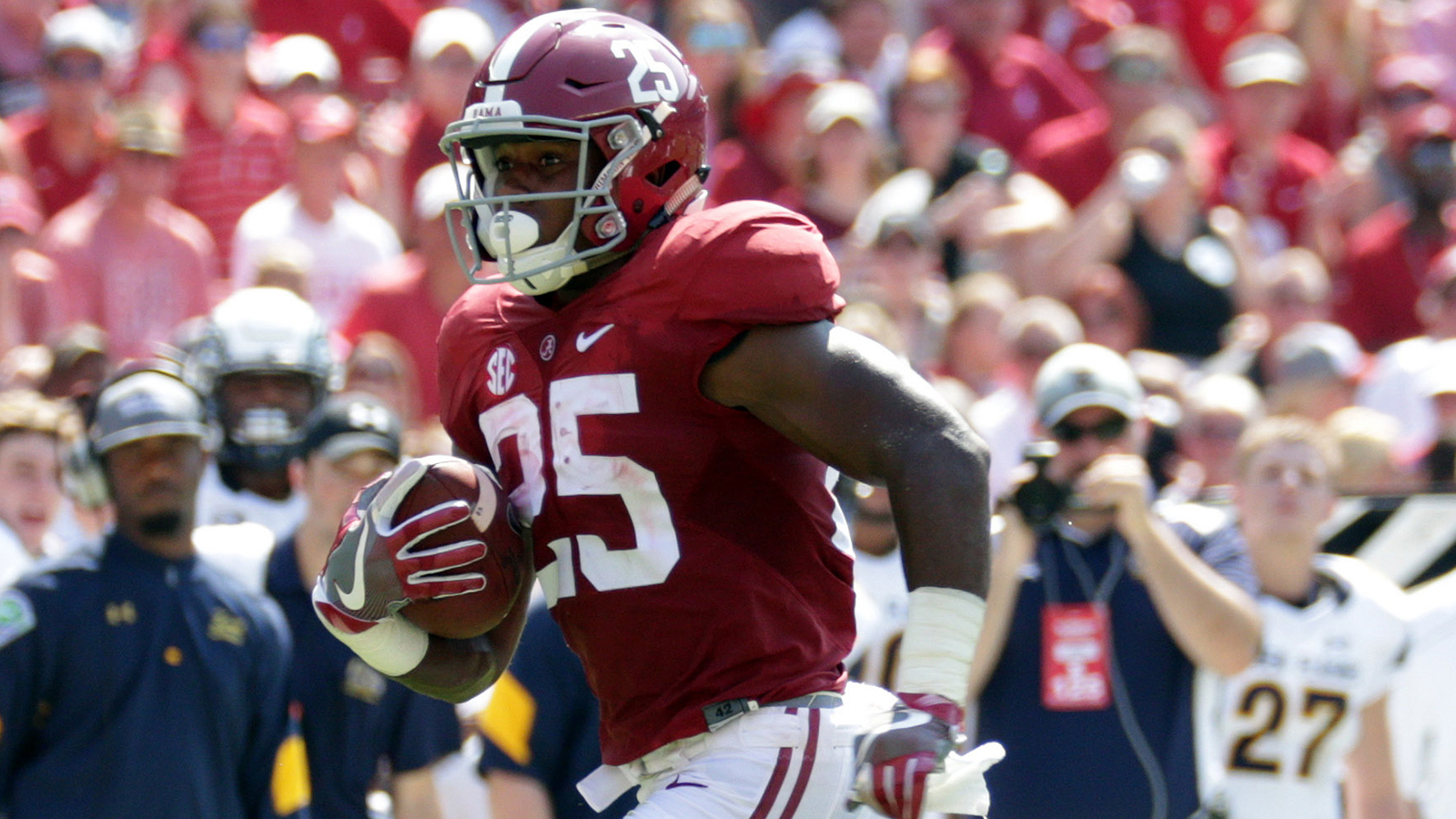 Watching Jacobs Saturday, he looked every bit the part of a five-star running back, which is incredible when you consider he wasn't ranked amongst the Top 35 running backs in the country last year in high school according to Rivals.
It also shows that no matter the status of Harris and Scarbrough going forward (and neither is expected to be out an extended period of time), the Crimson Tide will be in good hands going forward at running back.
It might not be with the guys we expected, but like every other position on the field, Alabama appears to be loaded with talent.