UNC Basketball: Tar Heels bounce back, rout Radford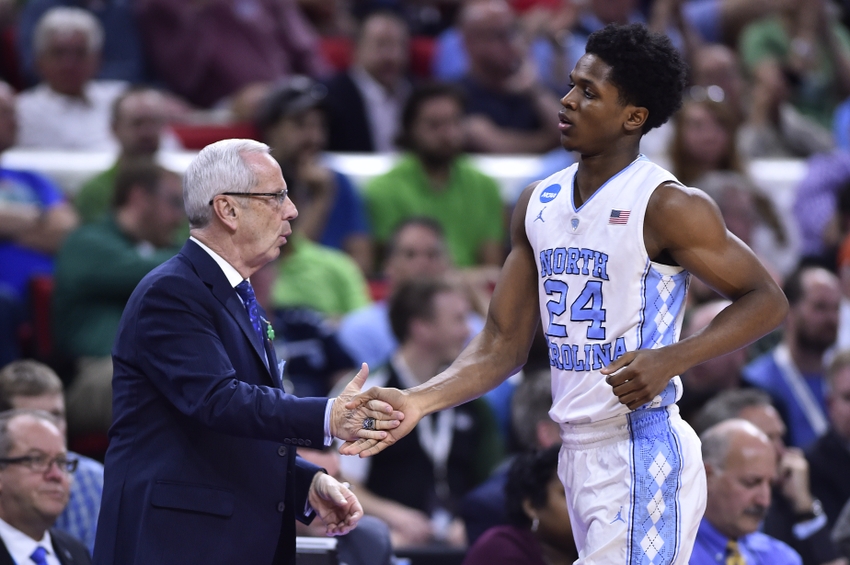 North Carolina crushes Radford behind Kenny Williams' hot shooting
12 Tar Heels scored and North Carolina beat Radford 95-50 on Sunday afternoon in Chapel Hill.
Led by sophomore shooting guard Kenny Williams, the Tar Heels hit nine threes and shot better than 52 percent for the game.
After losing a tough game to Indiana just days earlier, the Tar Heels came out aggressive in the first half and jumped out to a 24-point lead at the break. In a span of just over four minutes, Williams scored 14 points for the Tar Heels, 12 of which came on four consecutive made three-pointers.
Kennedy Meeks scored 13 points and Isaiah Hicks added 12 points for the Tar Heels who were playing just their third game at home this season.
Williams came into the game averaging less than six points and four rebounds before exploding for 19 points on 7-of-10 shooting. He hit five of his six three-point attempts and grabbed five rebounds.
UNC freshman Tony Bradley got his second double-double of the season, scoring 10 points and hauling in 11 rebounds off the Tar Heels' bench. He's currently leading freshman in the ACC Conference in shooting percentage, hitting more than 68 percent of his shots.
For Radford, it was their fifth loss of the season and fourth by double-digits. This is the third game in the first month of the season in which the Highlanders lost by 21 or more points.
The Tar Heels have two more home games, against Davidson and Tennessee, before going to Las Vegas to play Kentucky in the CBS Sports Classic.
More from Keeping It Heel
This article originally appeared on