UCLA Basketball: Late November Is The Earliest Prince Ali Could Return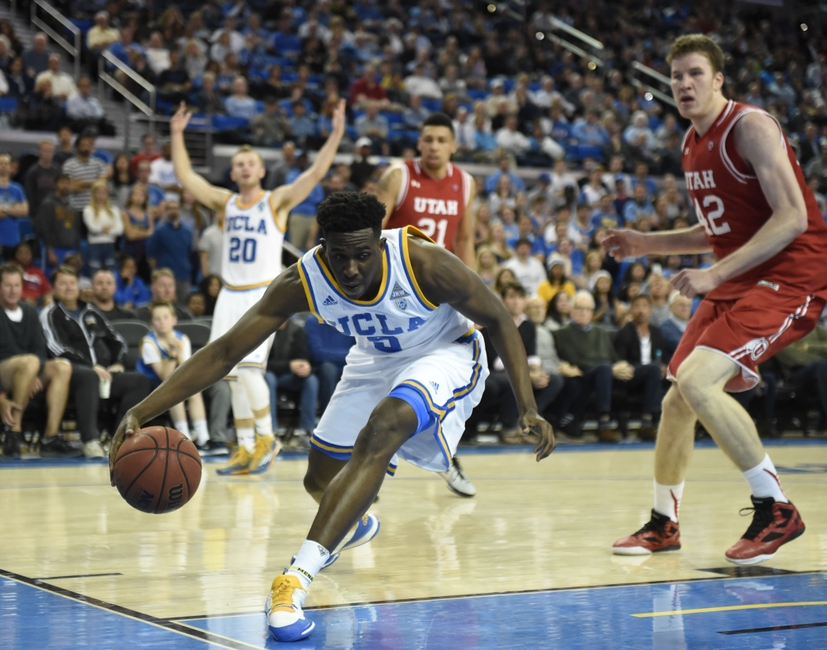 UCLA Basketball shooting guard Prince Ali will return by late November/early December after tearing his meniscus in July.
Over the summer, the UCLA Basketball team received word that sophomore shooting guard Prince Ali had torn the meniscus in his left knee while playing a pick-up game of basketball.
Ali had successful surgery in July to repair the tear and it was expected that he would be out about four months. That would put his return around the start of the season.
Unfortunately, it seems like his return will be pushed back a bit.
Jon Rothstein of CBS Sports had reported on Twitter that UCLA Basketball Head Coach Steve Alford revealed that Ali should return towards the end of November or even early December, about a month after previously expected.
With Ali out, the Bruins will have to balance the lineup with only four scholarship guards: Lonzo Ball, Isaac Hamilton, Aaron Holiday and Bryce Alford.
UCLA lost Noah Allen to transfer after last season and freshman Kobe Paras left the University due to academic issues over the summer.
With the Bruins having a treacherous non-conference schedule which includes games against Kentucky, Michigan and Ohio State, losing Ali is huge, especially for depth.
The Bruins should be fine with the four guards they have, but if any one of them cannot play, that will severely hurt their rotation. Hopefully UCLA can hang on until Ali comes back. Hopefully.
The UCLA Basketball team officially begins their season on Friday, November 11 against Pacific. The Bruins have an exhibition game 10 days earlier against Master's University on Tuesday, November 1. Go Bruins!
This article originally appeared on