It's going to take a miracle to keep Chelsea from winning the Premier League
BY Aaron West • January 23, 2017
It's time to accept reality. Chelsea are going to win the Premier League. They're eight points clear at the top of the table, just came off a historic unbeaten run, and the FA Cup is the only other competition on the radar to distract them from their assault on the trophy.

As Leicester City proved last season, absolutely anything can happen in this league. But barring a miracle, Chelsea are going to finish top.

Since Antonio Conte famously switched his tactics to move Chelsea into a 3-4-3, the Blues have been nearly unbeatable. In fact, they've only lost once in the league since that change in the beginning of October. It's a system that perfectly enhances the team's strengths, and serves to mask their weaknesses, and it's seen Eden Hazard and Diego Costa in particular return to their devastating best.

Hazard already has nine goals and three assists on the season, and Diego Costa's got 15 goals alongside five assists. They're clearly Chelsea's marquee players, but the team's success isn't just dependent on their dynamic duo; Chelsea are winning because they're a complete team.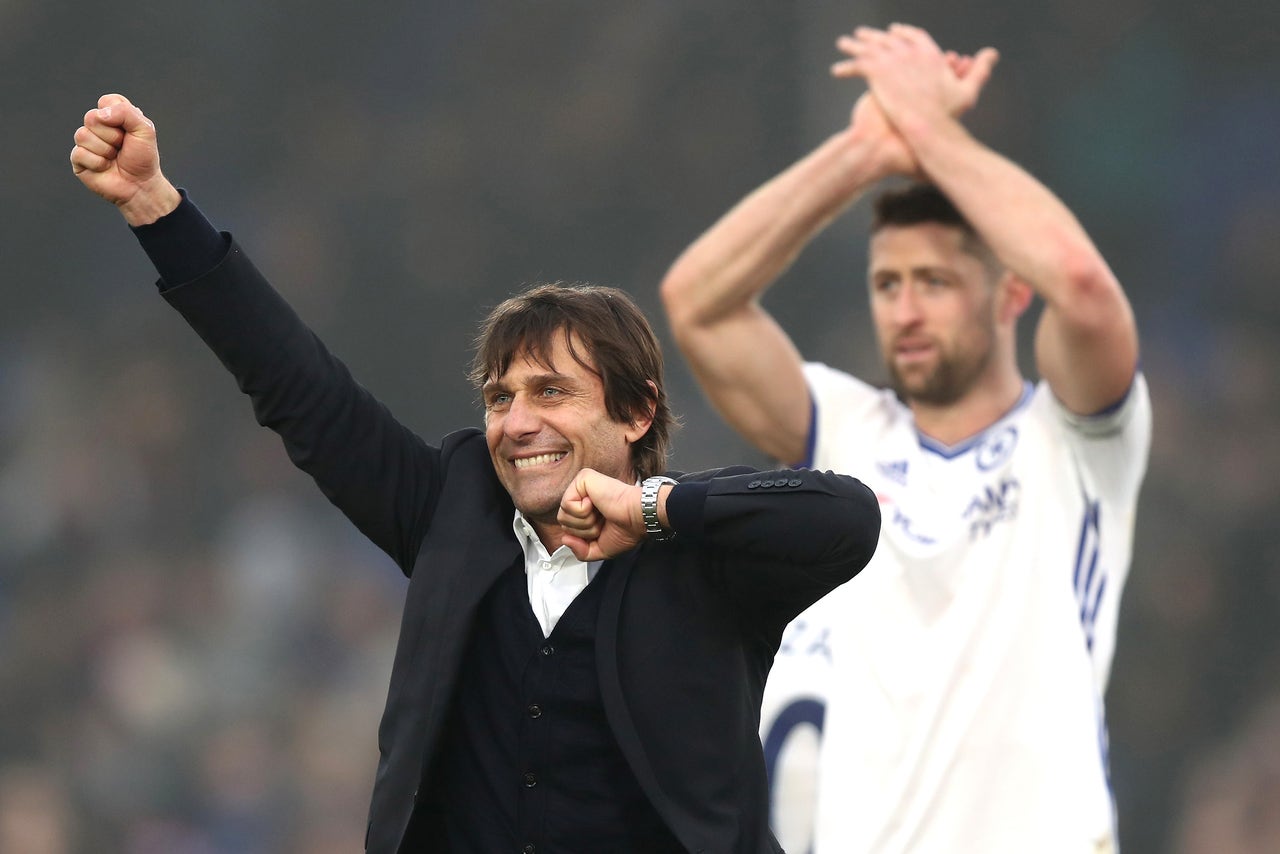 Stories of the lengths Conte has gone to build team spirit at Chelsea are becoming legendary around Stamford Bridge, and his man-management this year has been exemplary. He's butted heads with the notoriously volatile Costa more than once, but every time, they've come out on the other end with the same result: goals and wins. The latest episode, that looked as if it had the potential to end with Costa in the Chinese Super League, seems to have been resolved happily once more. The end product? Yet another Diego Costa goal, and yet another Chelsea win, with Hull City the victim in this instance.

Seven different players have multiple goals in Chelsea's team, and there are four players in the squad with five assists or more to their name. They're getting production from across the board, and teams aren't able to simply concentrate their attentions on Hazard and Costa and expect to shut Chelsea down. Maybe the most surprising name in that mix? Cesc Fabregas. He's become a key element for the Blues, and his contribution is emblematic of the way Conte has built his squad.

Fabregas was widely expected to be sold this summer, or, failing that, buried at the end of Conte's bench. His minutes waffled between scarce and nonexistent early in the season and into the winter months, despite Conte maintaining that Fabregas was in his plans, and preaching patience for the creative midfielder. He kept his promise, and now at this point in the season, Fabregas has started five league matches, with a further eight appearances from the bench. With six assists to his name so far this season, Fabregas has become a crucial alternative for Conte against teams who sit deeper, requiring a more artistic approach than his typical first-choice midfield pair of the workmanlike N'Golo Kante and Nemanja Matic.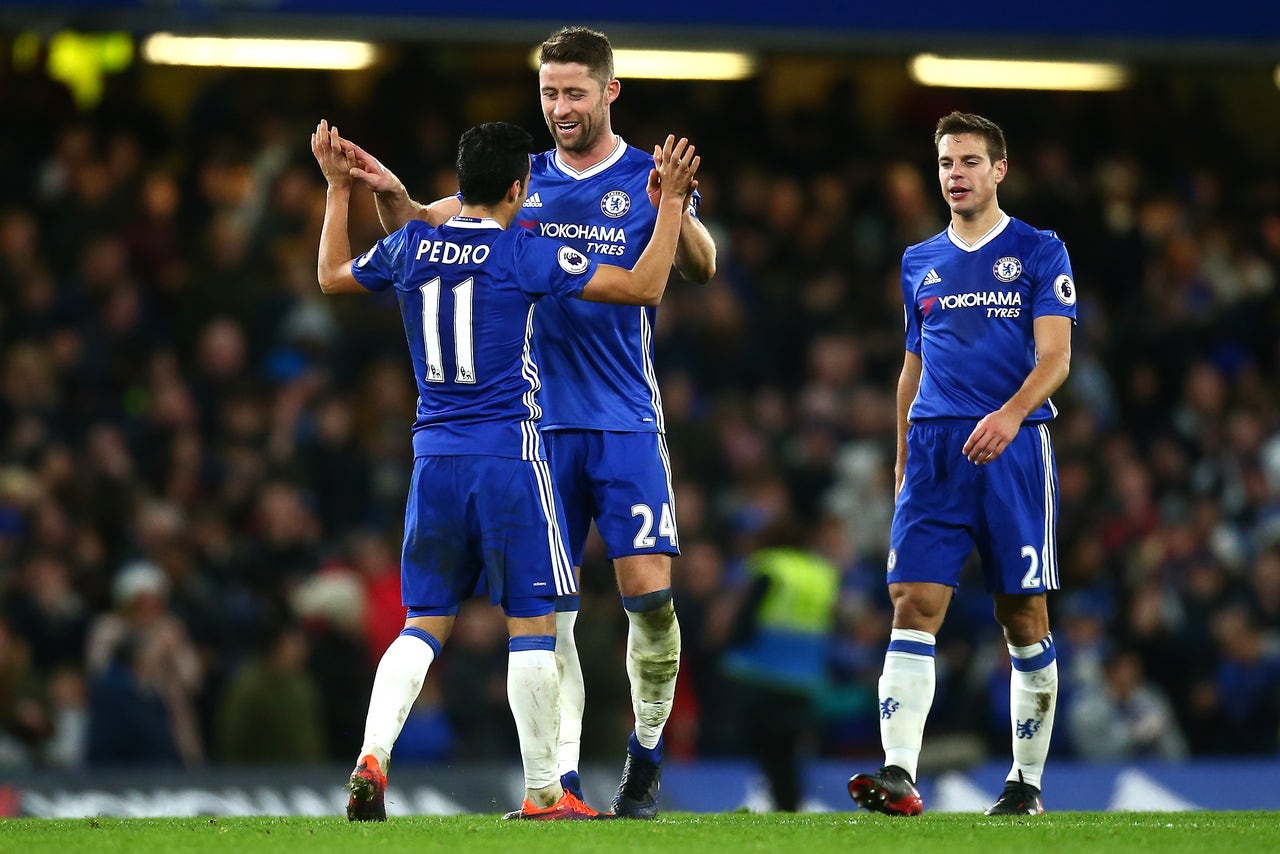 With role players like Fabregas contributing so vitally, Chelsea aren't just avoiding defeat on a weekly basis (with the exception of the Tottenham slip-up), they're piling up win after win. Their 13-game win streak was the basis for the massive eight-point gap they've opened up at the top of the league, and the Spurs loss to snap it hasn't seemed to affect them mentally, bouncing back with 3-0 and 2-0 wins, respectively.

Chelsea missing out on Europe has been a blessing in disguise for Conte this year, and he's in an identical situation as he was at Juventus when he first arrived at that club. Without the stress of travel, preparation, and extra matches weighing his players' legs down in the midweek, he led Juve to an unbeaten season his first year in charge. He's not enjoying quite the same fortune at Chelsea this year, but the similarities are undeniable. No team in the league has used fewer players than Chelsea this season.

With just the FA Cup to deal with outside of the league, Conte is able to better prepare his players for each match, both tactically and physically. They go into each match with the double benefit of being well-rested and having the full breadth of Conte's notoriously intense tactically coaching. As Leicester City proved last year, that type of time for rest and preparation in between matches can be a huge difference maker, and we're seeing it in action once again with Chelsea.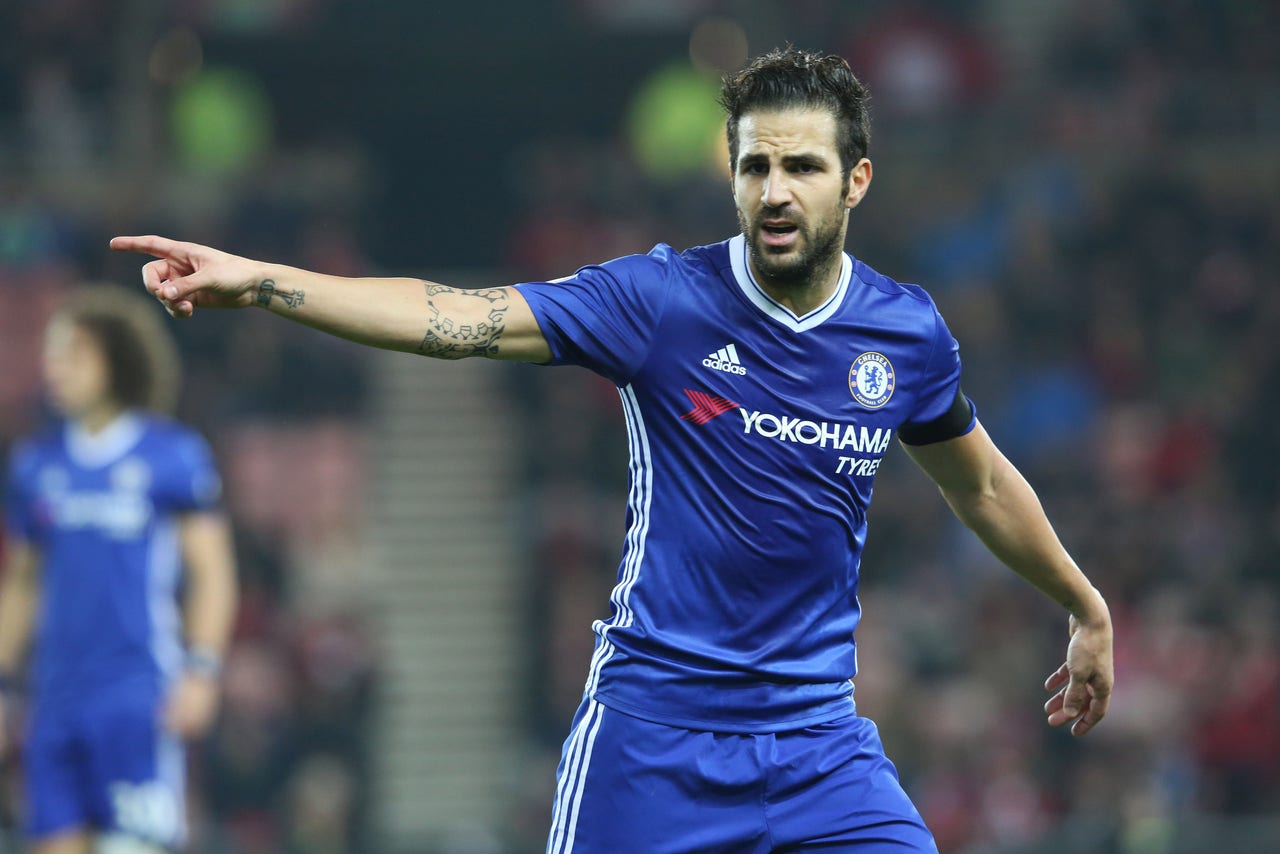 Not only are Chelsea looking all but unstoppable, their rivals keep doing them favors. Over the weekend, four of their five challengers dropped points, and there hasn't been a single team able to separate themselves from the pack and truly challenge the leaders. Not even Chelsea's loss to Spurs could derail their progress. Fellow chasers Liverpool and Arsenal both missed the chance to close in by slumping to draws on that weekend, and Manchester City realistically tumbled out of the title race weeks ago. There's no one up to the task of stopping the Blues.

You'd have to go back to 1995/96 to find the last time a team blew a lead of eight points or more at this point in the season. In that year, Newcastle held a nine-point advantage after 22 matches with a game in hand, but still somehow managed to finish four points behind Manchester United in second. Even history says Chelsea will be champions.

There are sixteen matches left, with plenty of tough tests ahead of Conte's men, and some quality teams behind them hungry for any slip-up to give them a chance to close the gap. Injury and loss of form can strike at any moment, and an entire season can be turned on its head in a random training session or in the middle of a match. We saw drama with Costa just last week that could have derailed the Blues.

Chelsea aren't guaranteed the title. But it's getting nearly impossible to believe they won't win it.



 
---
---