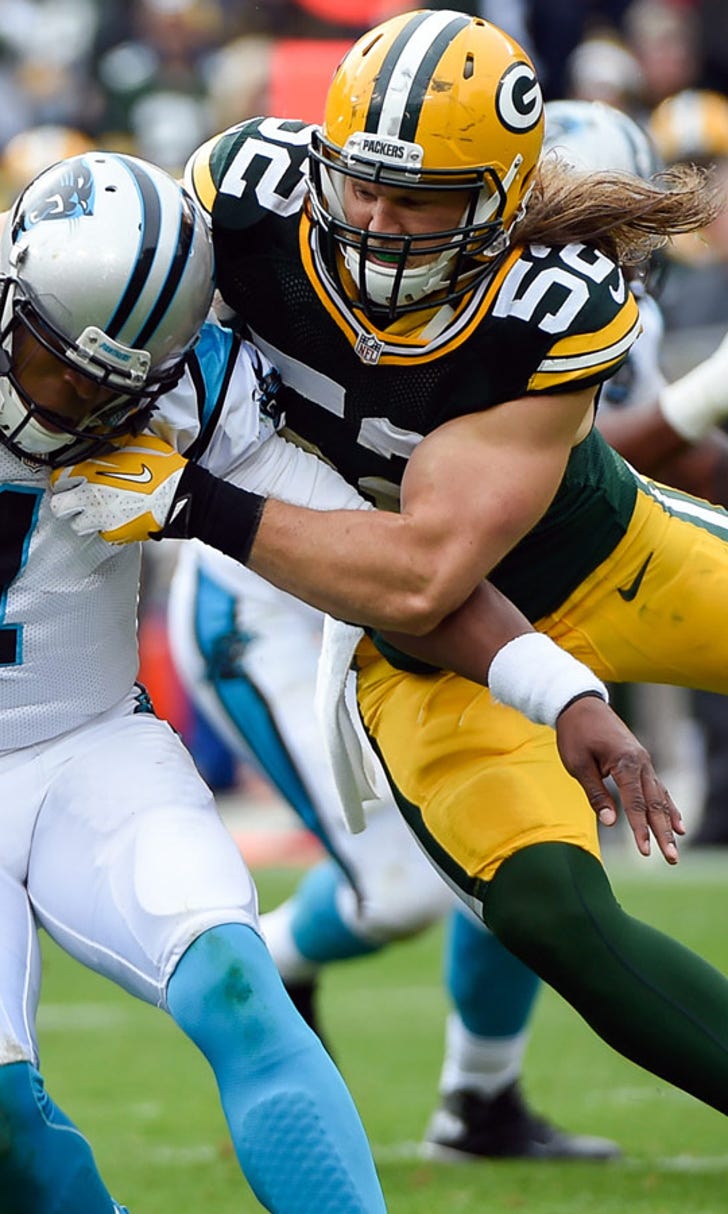 Successful NASCAR package could be used more in Packers defense
BY foxsports • October 24, 2014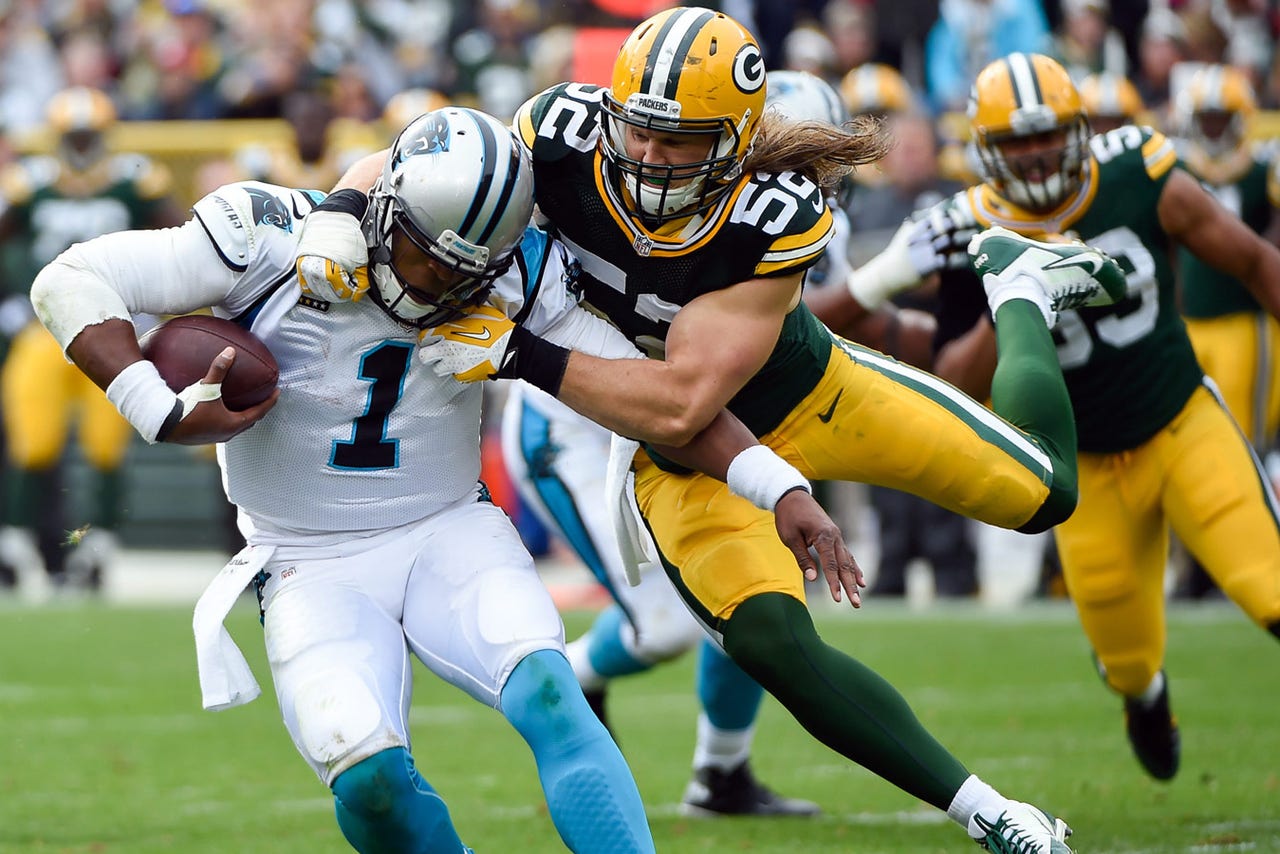 GREEN BAY, Wis. -- When Julius Peppers signed with the Green Bay Packers this past offseason, defensive coordinator Dom Capers looked at his roster and saw an area of strength that he wanted to take advantage of. With four versatile players that fit into what he termed the "elephant" position, Capers wanted all of them on the field at the same time.
Soon, the NASCAR defensive package was added. It featured Peppers, Clay Matthews, Mike Neal and Nick Perry on the field together, with all the true defensive linemen out of the game. Two of them would line up across from the guards (sometimes with both players having their hands in the ground, other times with just one player doing so), while the other two would serve as the more traditional outside linebackers.
The Packers used it on a few plays earlier in the season, but it mostly went unnoticed. However, when Capers called for the NASCAR package five times against Carolina and had great success with it, it couldn't stay a relative secret any longer. That was especially true after head coach Mike McCarthy unveiled the name of it in his Week 7 post-game press conference.
"As you start to talk in the offseason, what kind of packages can we build around our best players?" Capers said. "Let's figure out who our best players are first and let's try to have some packages built around getting our best players on the field. I think that became pretty obvious in terms of the four most athletic guys upfront are those four guys who played elephant for us."
For now, it's a third-down situational package. If Green Bay expects a pass on third down, it gears up for NASCAR time.
"It's good to see, and it's fun to see," Matthews said. "Because every guy can win their one-on-one matchup and get after the quarterback."
That was the case in the Packers' blowout win against the Panthers. Perry sacked Cam Newton once and hurried him another time. Later, Matthews got pressure up the middle and caused Newton to throw a rushed pass that was nearly intercepted by Tramon Williams. Lastly, Matthews exploded off the right edge and wrapped his arms around Newton before the strong quarterback was able to scramble away -- though not long enough for a first down.
"I think that's what you see is an efficient pass rush that we don't always need to bring a pressure or a blitz, but we can line up four-man rush and still get after the quarterback," Matthews said.
The NASCAR name has been around the NFL for a couple years, just not in Green Bay. It seems to have begun with the New York Giants in 2012 and later altered slightly and used by the Seattle Seahawks.
"It's such a copycat league," Capers said. "In this business, it's like you speak a different language, so you're always looking for terms. We've got a bunch of them. We run out of them sometimes."
More than 20 years ago, Capers said he used an all-linebacker package when he was the defensive coordinator for the Pittsburgh Steelers. It wasn't exactly what he's running today, but it might have been the earliest stages of what's seen now.
"It depends on the makeup, on the composition of your roster," Capers said. "If anything, you gravitate toward what's working for you."
When Matthews was told the Packers would be adapting the NASCAR package, he was excited. It was something new, something creative. Matthews just had one slight reservation.
"We never want to get too cute with our defense at times," Matthews said.
That's as far as Matthews' hesitance went. He couldn't wait to give it a test drive during game action.
"Ultimately with that NASCAR package, it's about putting four really good pass-rushers on the field at one time, and all four having a unique skill set," Matthews said. "You put us on the field, they're going to have to slide one way or another, provide some extra protection. But we're expected to win in those situations."
For the vast majority of Peppers' first 12 NFL seasons, he was more of a standard defensive end. Now he's an elephant and a member of Team NASCAR. But the 34-year-old veteran has enjoyed the new challenges.
"It's just a different look, a change of pace," Peppers said. "More athletic, speed guys on the field. That's just a package that we have to change it up. It's not something we're going to lean on too heavy to get pressure because we've got to be able to get pressure and things out of other packages, too. I think it's a nice changeup for us."
It's possible, though, given Capers wants to "gravitate toward what's working," that he could give it a try in situations that aren't obvious passing downs.
With defensive lineman Datone Jones continuing to miss games with an ankle injury and nose tackle B.J. Raji being out all season, Green Bay has turned to undrafted rookies Luther Robinson and Mike Pennel to contribute a lot of snaps. It seems logical the Packers would be better off playing Peppers, Matthews, Neal and Perry together in the NASCAR package rather than a combination of defensive linemen that includes such inexperienced players as Robinson and Pennel.
"I think we're more than capable of stopping the run, if need be," Matthews said unprompted when speaking about the NASCAR lineup.
It's still early in the development stages, but NASCAR seems like it's here to stay in Green Bay. Now it's just a matter of how prevalent it will become in the Packers defense.
"You have success, let's just put it back out there as many times as we can and see the mismatches we can create and see if we can hit home," Neal said.
Follow Paul Imig on Twitter
---
---