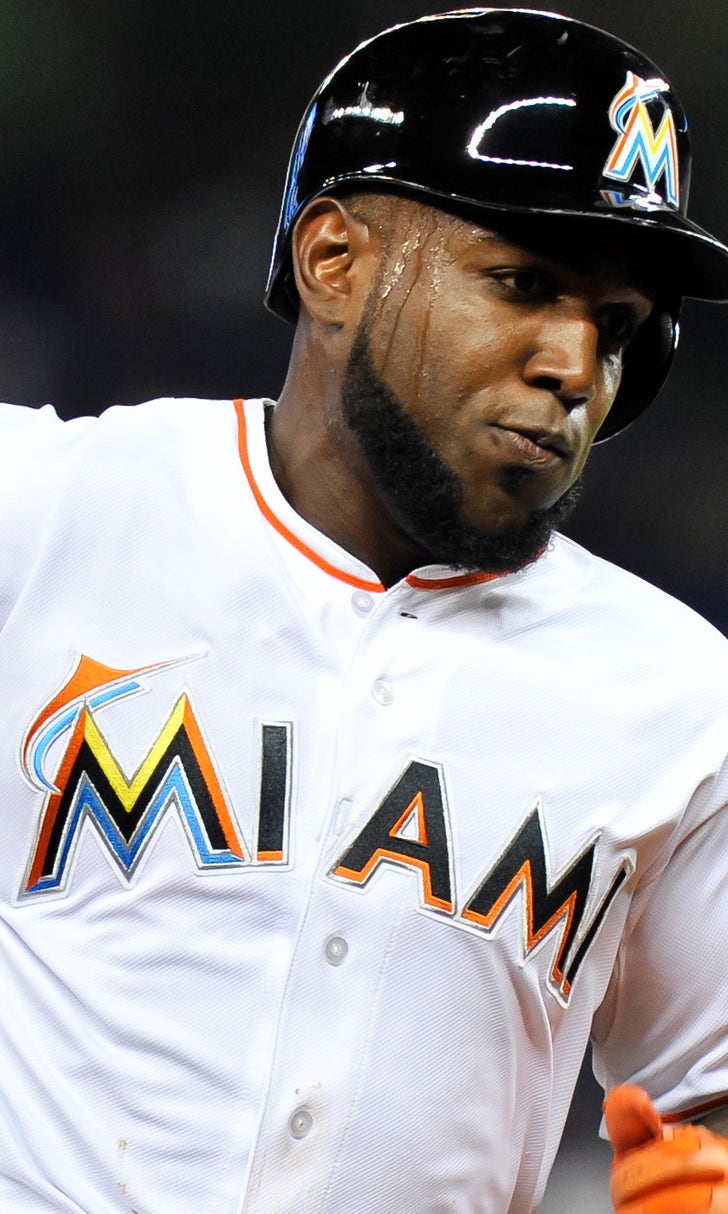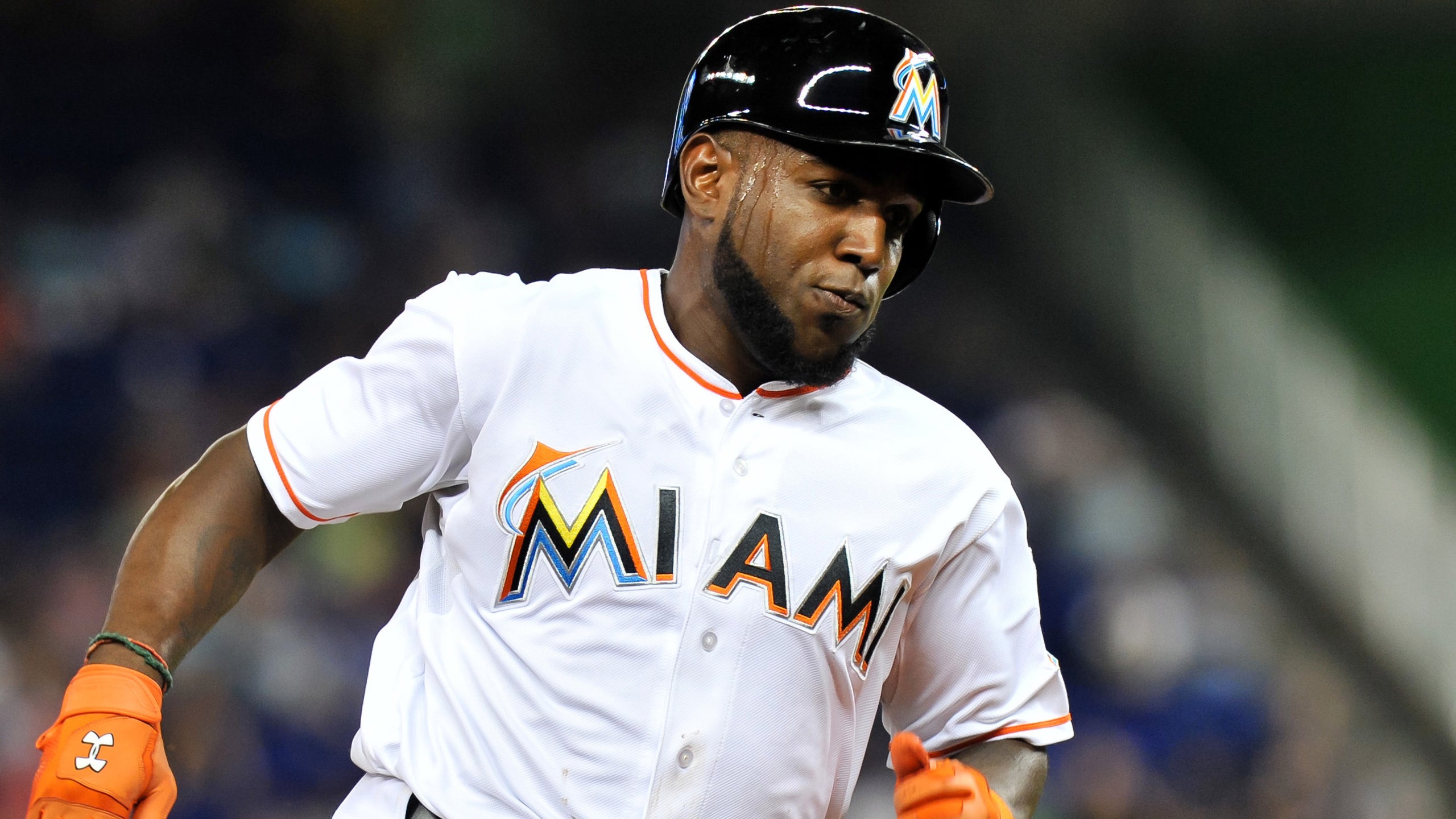 Ozuna blasts two-run homer in Marlins 9-7 win over Phillies
BY foxsports • August 20, 2015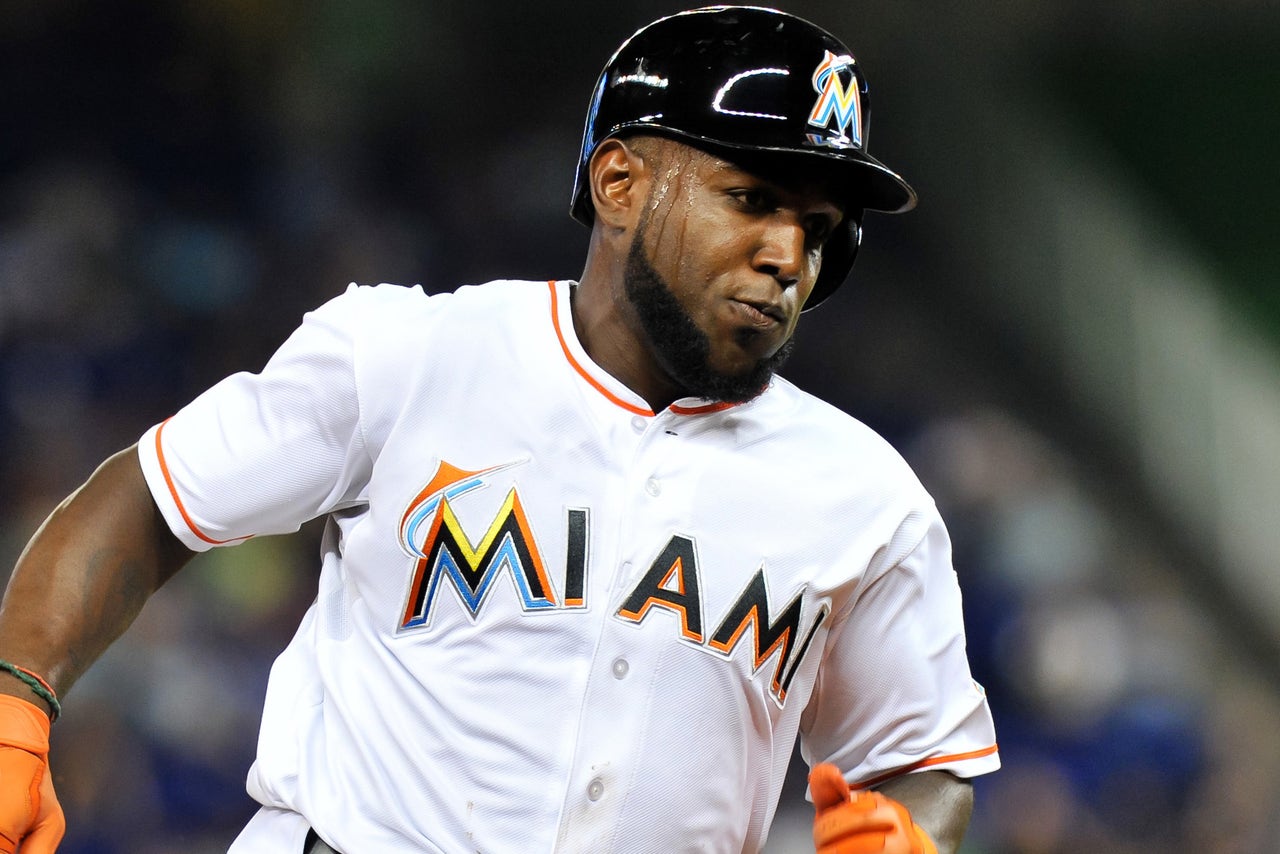 MIAMI -- Miami Marlin Marcell Ozuna earned his nickname the "Big Bear" for his intimidating size and no-doubt shots.
Yet in 2015, his bat had been silenced -- resulting in a demotion for a month in the midst of a 1 for 37 slump. After finishing second among National League center fielders with 23 homers in 2014, he didn't leave the ballpark until his 27th game on May 7 this season. At the time of being sent down, Ozuna recorded just four dingers and 26 RBI.
While bears climb trees, Ozuna's first towering blast of the season at Marlins Park reached the top of the left-field foul pole during the second inning against Philadelphia Phillies right-hander Jerome Williams.
Ozuna raised both arms in a mixture of excitement and relief while rounding first base in Miami's 9-7 win over the Phillies on Thursday night.
That's because on June 12, Ozuna's two-run homer off Colorado Rockies righty Kyle Kendrick got overturned upon review. Though he would later produce an RBI single, the frustration was palpable. It fell in line with both his and the ballclub's season.
"This year in the beginning of the season I hit a couple form that side and every time foul ball," Ozuna recalled. "One time called fair and then they made a review and called it foul. I thought that was going to be (a) foul ball but the pole helped me. I don't know where that power came from. I just swing the ball, pretty good feeling at home plate. Trust yourself, let it fly."
Since returning from Triple-A New Orleans on Saturday, Ozuna is batting .250 (5 for 20) with one double, two homers and three RBI. Both long balls and all three runs driven in have come over the past two days.
The 24-year-old outfielder has proven to be a streaky hitter. It looks as though he may be warming up along with the other bats in the lineup. Miami has scored at least six runs in five straight games, going 4-1 during that span.
Manager Dan Jennings, who said he had never seen a ball hit the top of the foul pole in person like that, sees a different hitter than the one struggling at the plate prior to his departure on July 5. In 33 games with the Zephyrs, Ozuna hit .317 with 12 doubles, one triple, five homers and 11 RBI.
"It was more kind of tying himself up with his swing," Jennings said. "Now I think his mindset that he's looking away. He's got such fast hands and he can adjust inside. You saw that on the ball he hit out. His approach, he's got to be looking away. He and (hitting coach) Frankie (Menechino) have spent a lot of time on that. You see him now with much better balance. He's not drifting out near as bad to the front side as he was."
With both Christian Yelich and Giancarlo Stanton on the disabled list, Ozuna is the only member of the much-heralded outfield -- considered one of the best in baseball during spring training -- on the active roster.
Like the club as a whole, expectations haven't been met on that front. But there are still 42 games to end on a positive note as the organization looks to 2016.
"Just get myself out there and gonna play and have fun in the game," Ozuna said. "... I feel great because I'm part of the season and I'm going to help the team the most I can. I was struggling beginning of the season and they sent me down and get myself out there and get ready. When I come back here I was struggling and now I feel great."
You can follow Christina De Nicola on Twitter @CDeNicola13 or email her at cdenicola13@gmail.com.
---
---