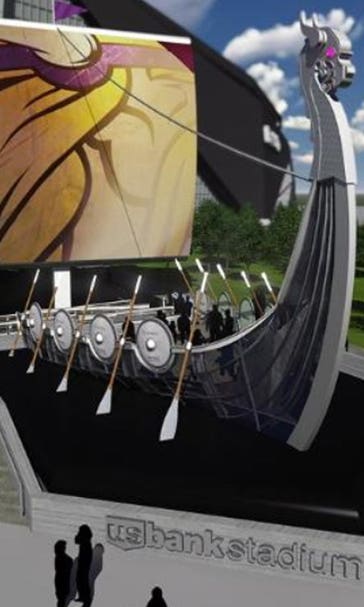 New Vikings stadium to feature unique 'Legacy Ship' near entrance
November 19, 2015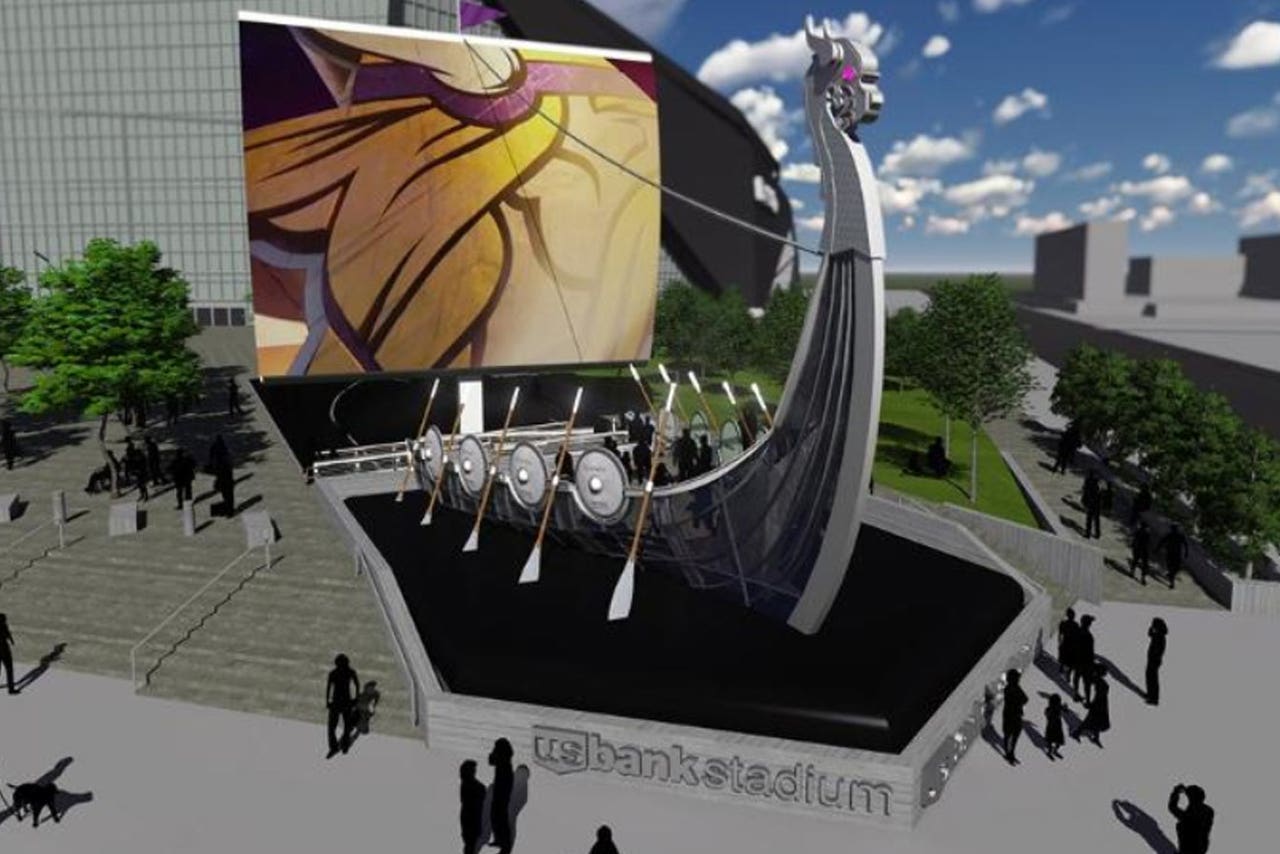 The Minnesota Vikings announced on Thursday that their new stadium, set to open next summer in downtown Minneapolis, will feature a unique "Legacy Ship" on Medtronic Plaza.
The feature will transform the typical stadium marquee video board into a sculptural landmark that will serve as the anchor to Medtronic Plaza. The ship will be designed by RipBang Studios of Minneapolis and will be funded privately by the Vikings.
Inspired by legendary Viking ships, the Legacy Ship will incorporate contemporary metals, stone, concrete and wood and will include landscaping, theatrical lighting, sounds and smoke effects.
A 2,000-square foot, curved LED video board standing 55 feet tall will serve as the ship's sail, while the ship's figurehead will reach 43 feet high. The ship will include seating and stainless steel railings.
"The Viking ship located outside the team's Winter Park training facility has always been a favorite stop for visiting Vikings fans," said Vikings owner/president Mark Wilf. "We wanted to recreate the feature in a significantly enhanced way at U.S. Bank Stadium in order to give Vikings fans a new game day ritual and a perfect welcome to their unprecedented game experience."
---
---