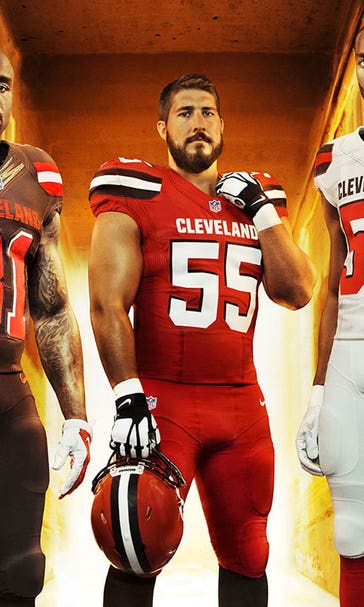 New-look Browns: Team hopes to change in more ways than one
April 14, 2015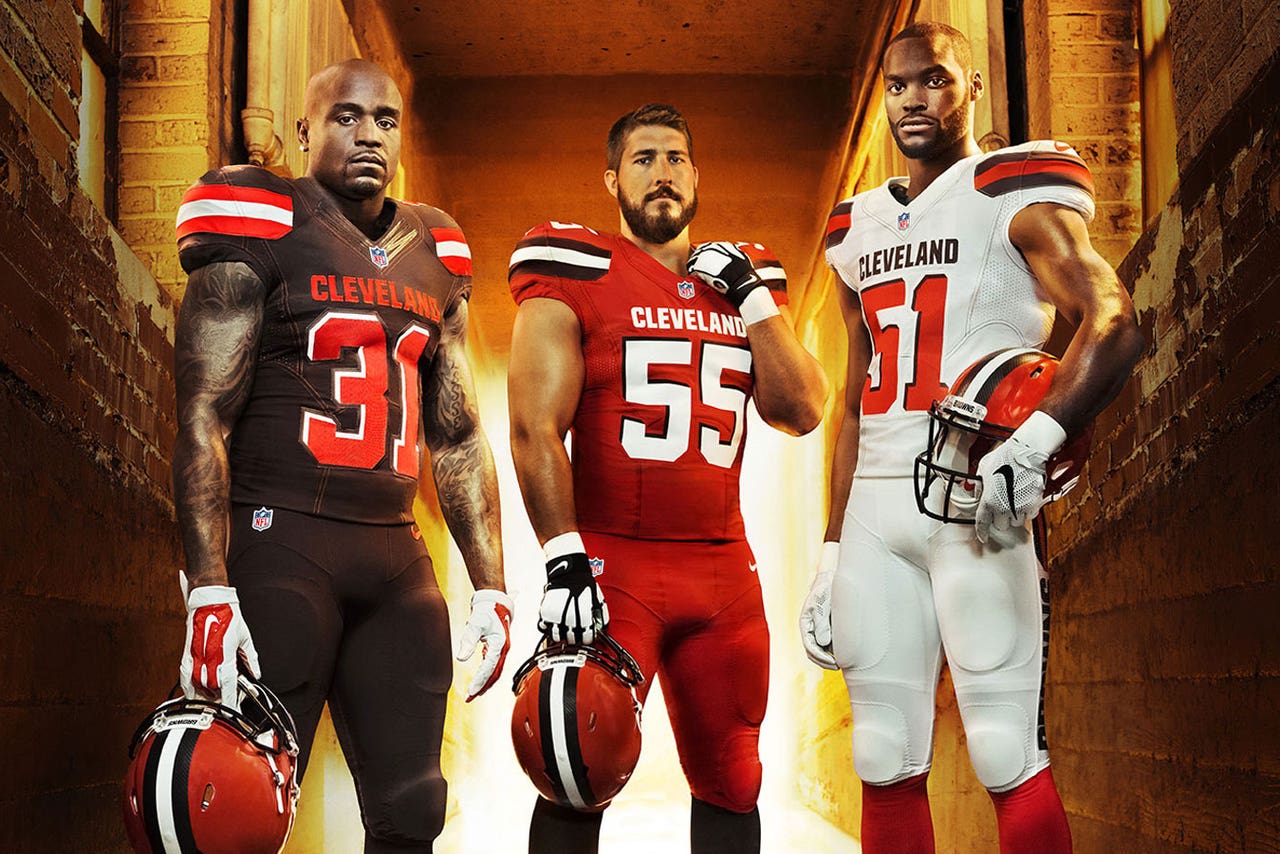 CLEVELAND -- Hopefully, looking good translates into wins.
The Browns last won an NFL Championship in 1964 wearing very basic brown, white uniforms with plain orange helmets. Browns fans have shown that winning will solve any fashion statement, but for now the Browns are modernizing their look.
The long awaited wait for the official unveiling of the Browns new uniforms is over and the players are excited about their new look.
"I went to LSU, which is traditional," Barkevious Mingo said. "But the changes they made you see the tradition in the jerseys, but it's new and different and sometimes different is sometimes good.
"I like them and I think everybody is going to like them."
Team president Alec Scheiner said the process took two years and the team walked a fine line to try and make sure they found the perfect balance.
"The fans will tell us," Scheiner said. "We know that. We've learned that for the good or for the bad. We're hopeful but for the most part the fans dictated what these uniforms looks like.
"We wanted and it was important to have a link to our tradition and I think we did that."
Karlos Dansby is impressed with the new look.
"Real nice, real nice," Dansby said. "I'm excited to get in them."
New Browns receiver Dwayne Bowe was impressed with the whole event.
"I got a warm welcome from the Dawg Pound," he said. "Events like this are exciting and I'm excited to see all the (uniform) combinations."
Second-year linebacker Chris Kirksey was caught up in the excitement.
"Our fans our great," Kirksey said. "You can see how much energy our fans have."
Kirksey said he and other players play better if they feel they look good.
"Some guys if you look good you play good and I'm a strong believer in that."
The Browns displayed their new looks at the Cleveland Convention Center having nine different combinations modeled by nine current players.
Joe Thomas, Donte Whitner, Armonty Bryant, Dansby, Mingo, Chris Kirksey, Bowe, Brian Hartline and Taylor Gabriel modeled the nine different combination of uniforms.
In addition to the current players showing off the long-awaited uniforms, the Browns had nine alumni gracing the orange carpet: Hall of Famer Jim Brown, Hanford Dixon, Dan Fike, Bob Golic, Kevin Mack, Greg Pruitt, John Thierry, Jamel White and Felix Wright were in attendance.
The unveiling was open to season ticket holders from 6 pm to 8 pm and was televised by new TV partner Newschannel 5.
"We're cautiously optimistic and hopeful that the fans will really like it and the players will really like it," owner Jimmy Haslam said at the NFL annual meeting in Phoenix last month.
---
---