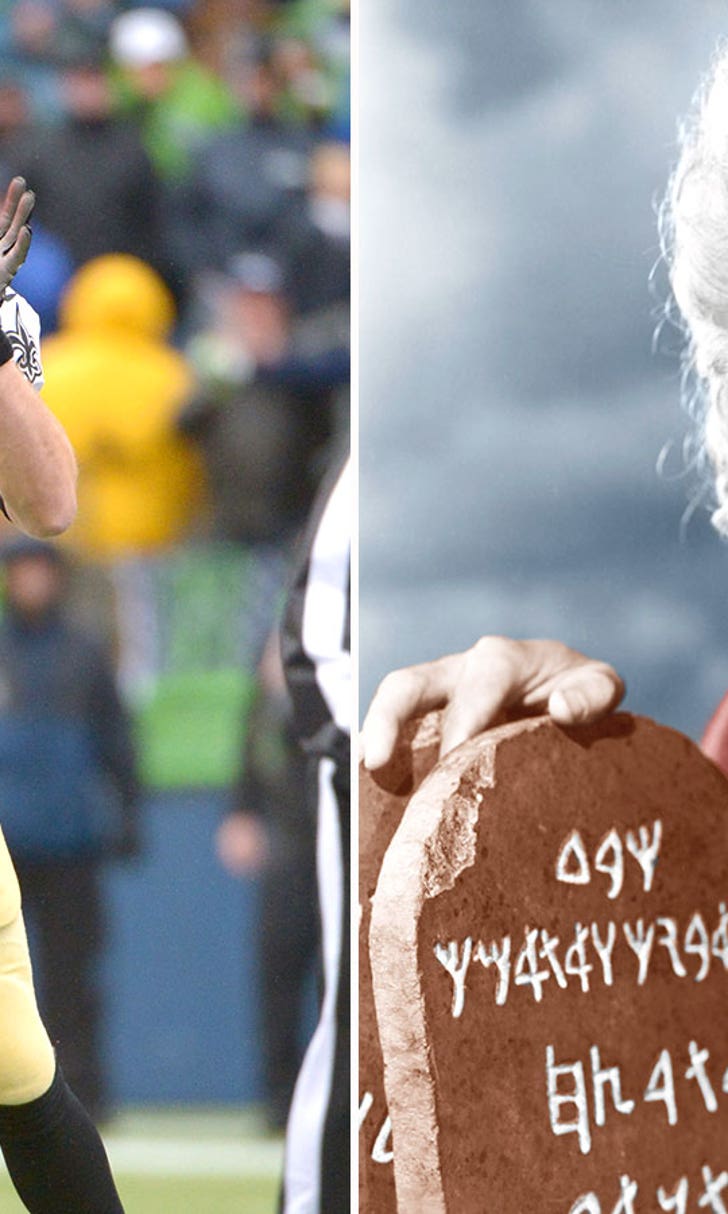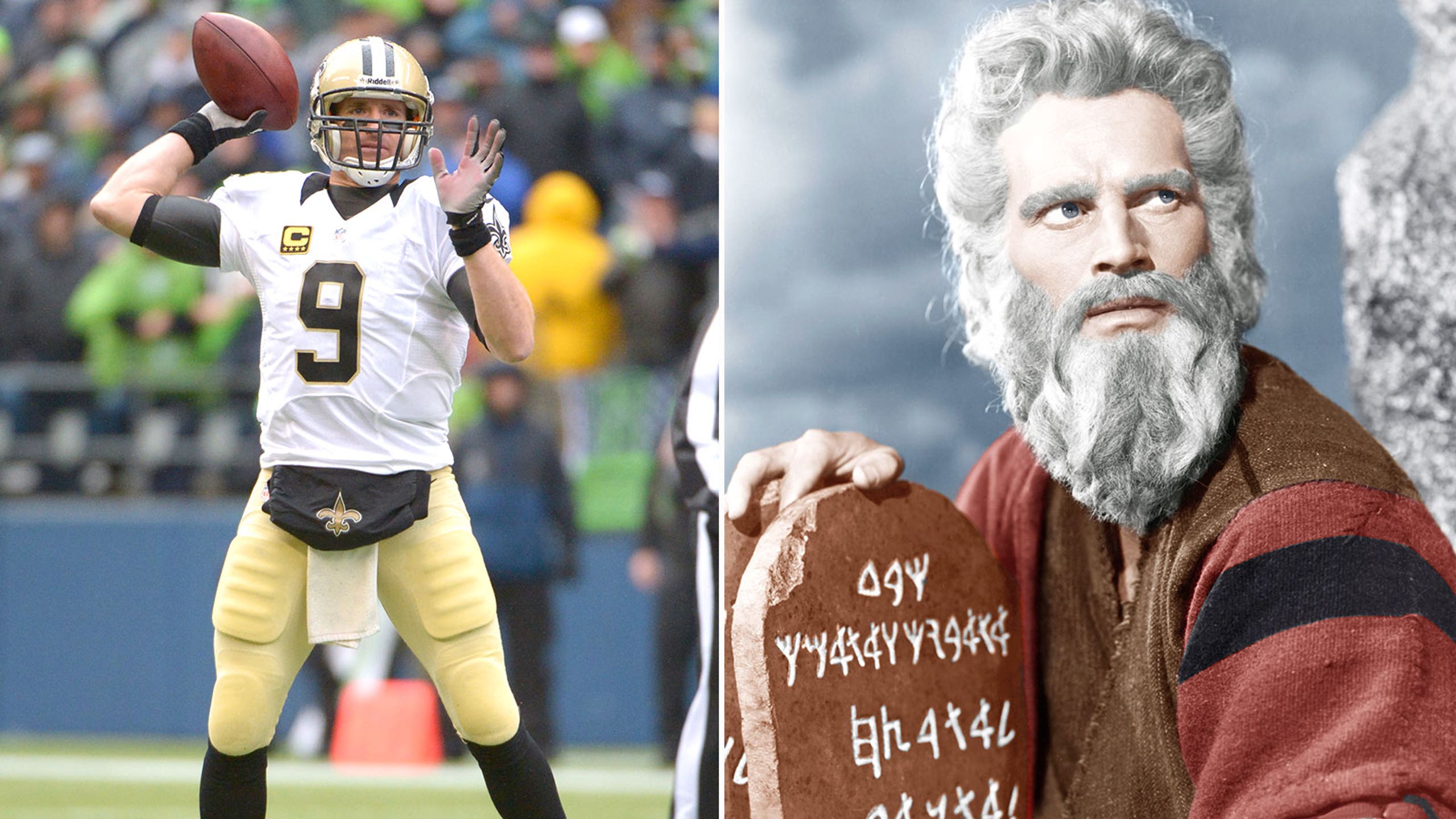 Fantasy Fox: 'The Ten Commandments' of fantasy drafting
BY foxsports • August 14, 2014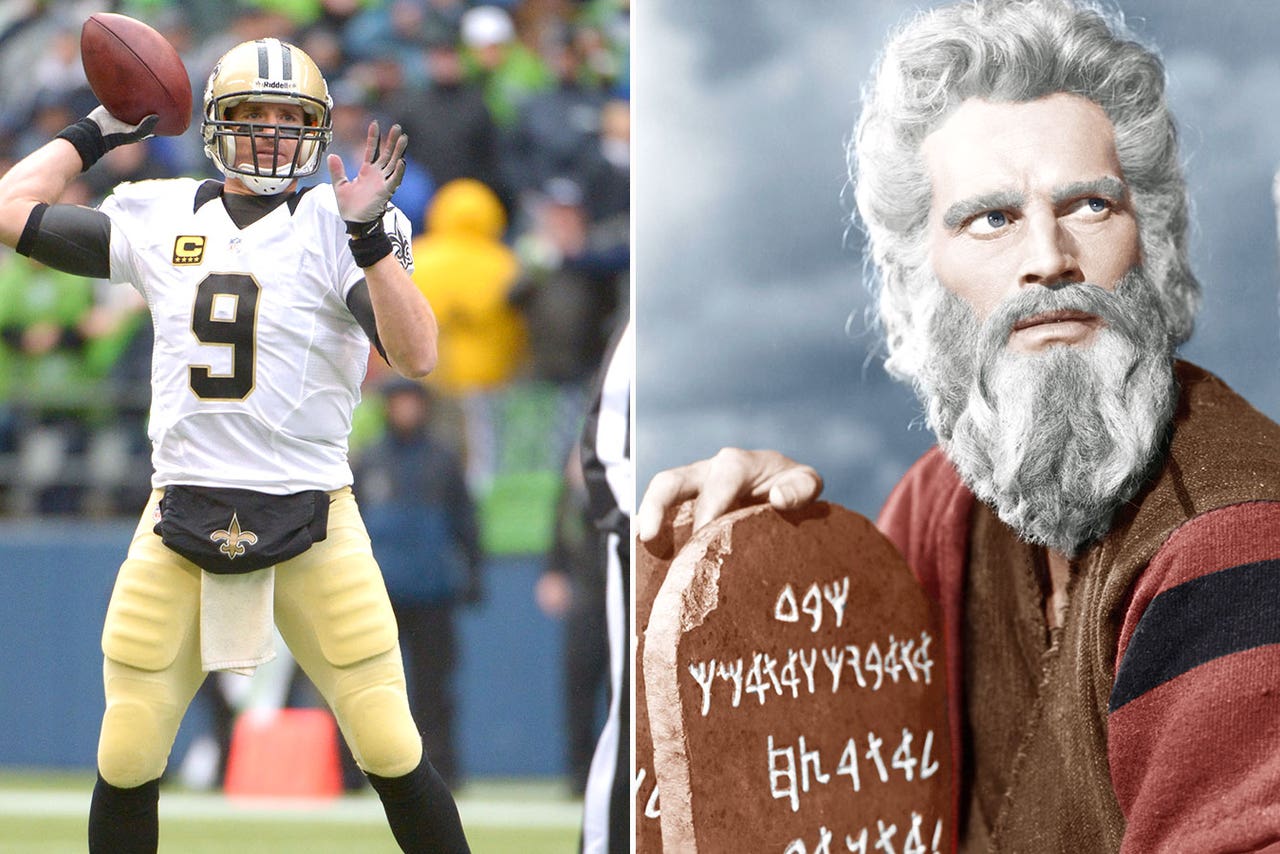 This seems like a good time to dust off an old chestnut from the Sports Illustrated days, providing an updated version of "The Ten Commandments Of Fantasy Drafting."
At the very least, it'll give us a forum to debate which actor played "Moses" better -- the incomparable Charlton Heston ... or comic genius Mel Brooks?
As a supplement to gleaning timely info from publications like ESPN, Sports Illustrated and Rotowire, among others, it's absolutely imperative to stay on top of trends online and participate in as many LIVE mock drafts as humanly possible.
Download every fantasy-related podcast that's on the marketplace, partake in at least two mock drafts per week, continually check sites that update NFL depth charts every day ... and bore your co-workers with endless hypotheticals of whom to draft with back-to-back picks at Rounds 4/5 (Nos. 48/49), as well.
In standard-scoring leagues, you'll ideally want one tailback in the first two picks and four rushers after seven rounds -- with an eye toward completing a high-end RB handcuff with the fifth slot.
And if you're so inclined, keep an open mind about landing a sixth running back in 16-round drafts, forsaking the immediate need for a TE2, QB2 or WR5. Back in 2008, I took electrifying rookie Chris Johnson in Round 16 ... even though I already had five stud rushers on the roster.
Bottom line: IF you don't like your full roster after the draft, have no worries, for that stellar RB depth will eventually be your key to happiness in the trade market.
In the illustrious 95-year history of the NFL, only 10 kickers have made 36 or more field goals in a season (David Akers, Neil Rackers, Justin Tucker, Jeff Wilkins, Olindo Mare, John Kasay, Mike Vanderjagt, Al Del Greco, Cary Blanchard, Stephen Gostkowski -- twice).
Of those Terrific Ten, only Gostkowski and Vanderjagt ever reached 34-plus field goals in a season again.
The message here: Kickers are essentially dime-a-dozen assets in fantasyland ... and none that should be taken before Round 13.
**The Dolphins might incur an extreme-weather slate in the final seven weeks: On the warm side, it's home outings against the Bills, Ravens, Vikings and Jets. On the brrrrrrrr side, it's late November/mid-December trips to Denver, New Jersey (Jets) and New England.
**The following 12 teams have been blessed with weather-friendly schedules during the playoff period of Weeks 13 -16:
Cardinals (four dome games), Bucs (four fair-weather games) Texans (four climate-controlled games), Titans (four fair-weather outings), Rams (three dome games), Falcons (three dome outings), Lions (three indoors games), Colts (three climate-controlled outings), Jaguars (three Florida tilts), Giants (three climate-controlled games), Raiders (three climate-controlled outings), Chargers (three California games) and 49ers (three California outings).
I don't understand the fantasy backlash toward Dalton this summer. According to Fantasy Football Today -- one of my favorite research sites -- Dalton ranked as the No. 3 quarterback last year ... in a season when star receiver A.J. Green tallied four games of under-60 yards.
In some mock drafts, Dalton (4,293 yards passing, 35 total TDs) can be had in Round 11 -- a staggering plunge for a top-flight fantasy QB. Of his first 11 games last year, Dalton accounted for 290 total yards and/or multiple touchdowns nine times.
And of his final four regular-season outings, Dalton averaged 287 yards passing and 3.3 TDs. 
In other words, what does it matter that Dalton's NFL playoff record is 0-3?
Obviously, no sane fantasy owner would turn down the chance to snag Peyton Manning (5,477 yards passing, 56 total TDs last year), Drew Brees (three straight seasons of 5,000 yards passing), Matthew Stafford, Aaron Rodgers, or Cam Newton at a reasonable price in the early rounds.
But this particular commandment is more concerned with the other end of the spectrum -- waiting until Rounds 7-10 to corral an average-ranked but high-ceiling quarterback, like Nick Foles, Colin Kaepernick, Jay Cutler, Russell Wilson or the aforementioned Andy Dalton.
After that, it's imperative for owners to buttress the QB position by pursuing another passer in the next 24 picks, essentially platooning each week, on the rationale of who's hotter ... and who has the more attractive matchup.
One latter-round favorite: Miami's Ryan Tannehill -- my No. 20 quarterback early in the preseason -- should get strong starter consideration (with 10-, 12-, 14-team leagues) for Weeks 6-11, when the Dolphins have a great-weather stretch against the Packers, Bears, Jaguars, Chargers, Ravens and Bills.
Plus, Tannehill's a reasonable lock for 4,100 yards passing and 27 touchdowns.
There is no bigger no-no in fantasyland than intentionally helping a fellow owner strengthen his/her fantasy team without any moves aiding your team in the process.
Call me a boy scout, but integrity and fairness are the hallmarks of a harmonious fantasy league ... so don't be that guy -- or girl -- who brings the enthusiasm for a new season to a screeching halt.
I love/like Adrian Peterson, Zac Stacy, Ryan Mathews, Frank Gore and DeAngelo Williams in standard-scoring leagues, to varying degrees.
But none of these stud rushers accounted for 30 or more receptions last year, which greatly hinders their overall value in Points Per Reception leagues.
Of course, if any of the above backs (save Williams) are still around by Round 5, by all means, grab 'em with confidence. But PPR leagues are all about the running backs, wideouts and tight ends who consistently generate high-end receiving targets.
The one breakout candidate among this crowd: Yes, Montee Ball only caught 20 balls for 145 yards last season, serving as Knowshon Moreno's backup in Denver. But he also collected four-plus targets four times after Week 11.
There's a fine line between middle-round platooning (as referenced in Commandment #6) and going overboard on star QBs in the early rounds.
In fact, it's more burden than luxury to continually vacillate between starting Drew Brees or Aaron Rodgers every week.
Simply put, regardless of who gets the call on a particular Sunday, you're still leaving 25 fantasy points on the bench. It's best to redistribute that wealth of points to other starting positions.
(Pause for needless dramatic effect)
Actually, this commandment has zero merit, since fantasy football was built on the premise of being smarter, savvier and more prepared than the other owners.
It's the lifeblood of building championship teams!
Jay Clemons, the 2008 Fantasy Football Writer of the Year (Fantasy Sports Writers Assoication), can be reached via Twitter, day or night, at @FOX_JayClemons.
---
---