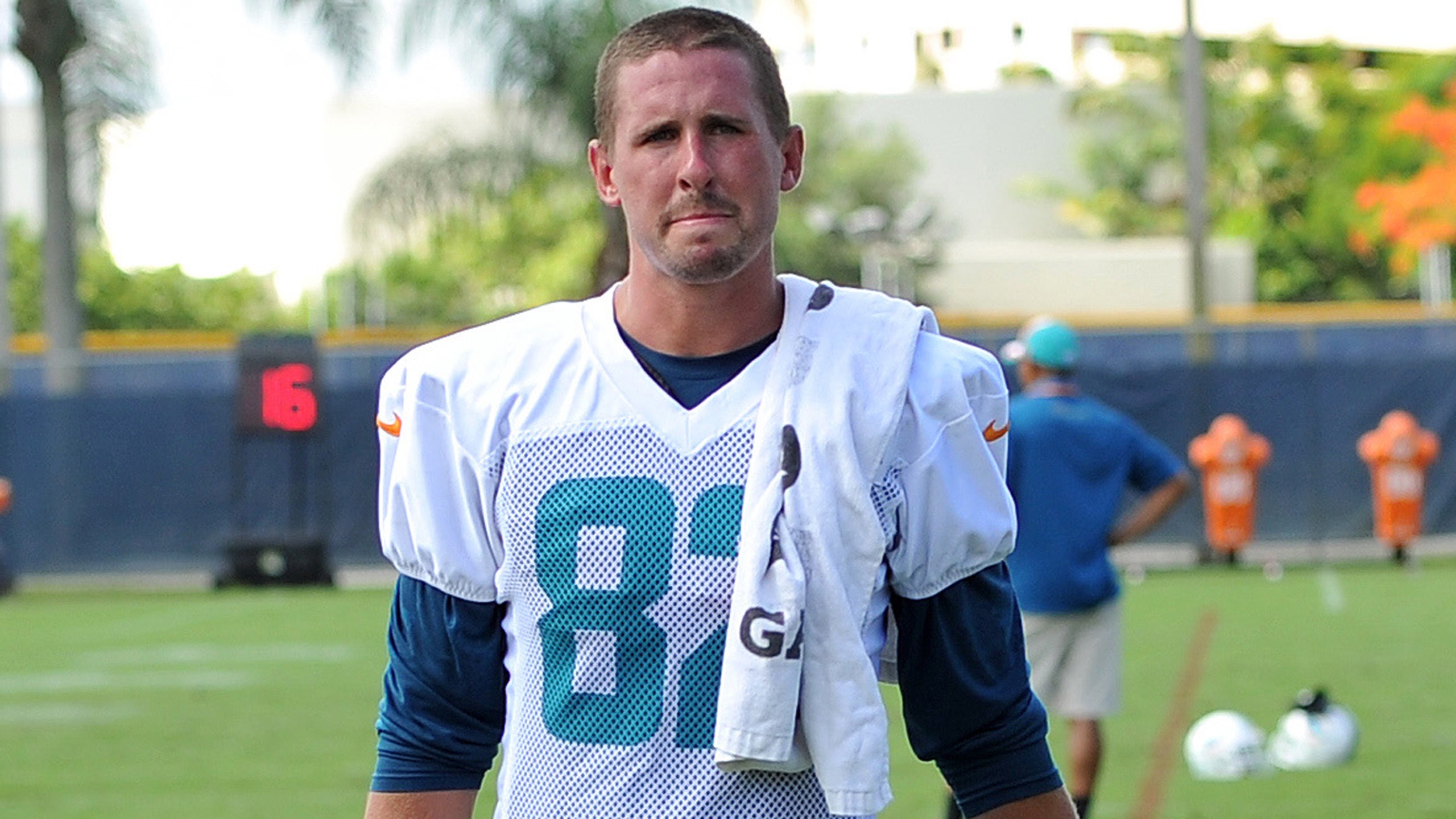 Dolphins WR Brian Hartline familiar with path ahead for Paul George
BY foxsports • August 4, 2014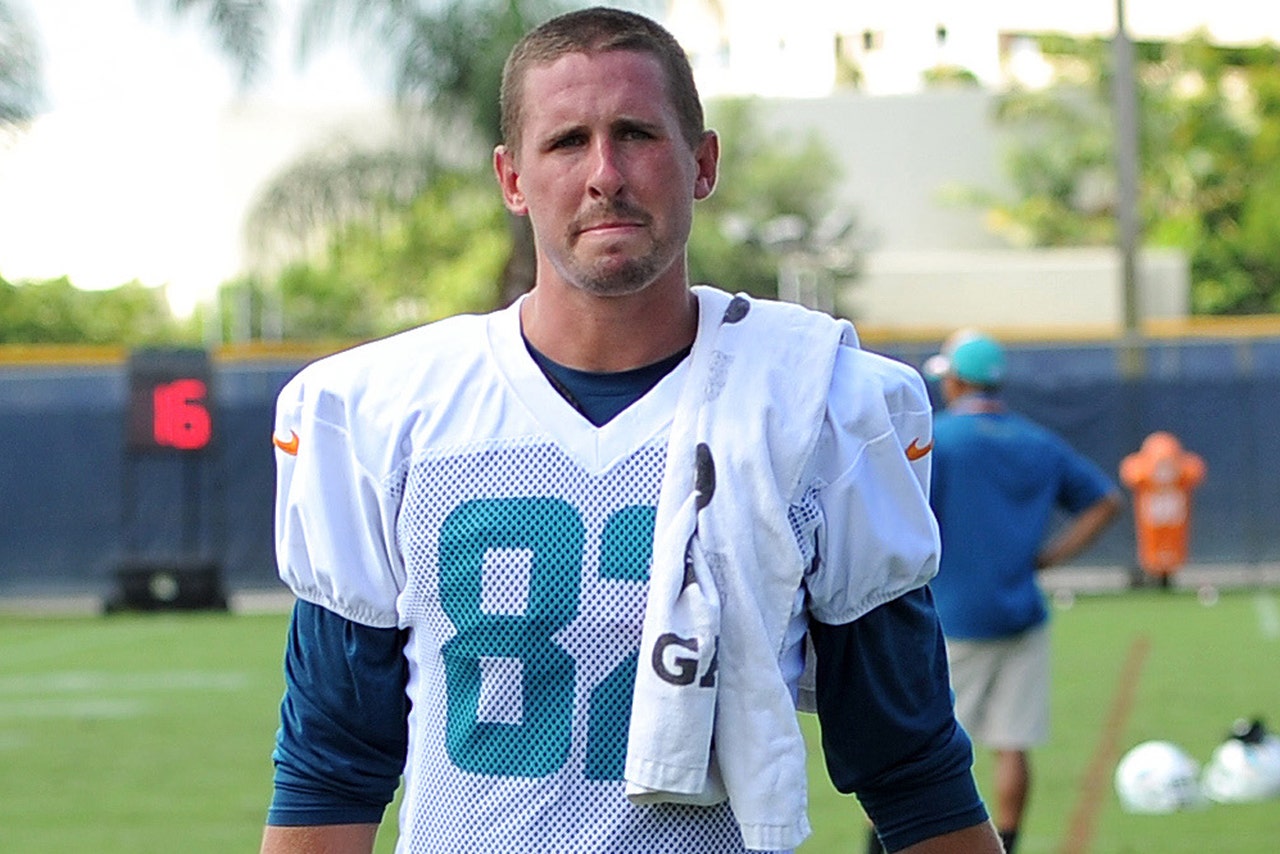 Despite playing two different sports, Miami Dolphins wide receiver Brian Hartline understands the hard work that is ahead for Paul George after the Indiana Pacers star forward suffered a horrifying open tibia-fibula fracture during a USA Basketball scrimmage in Las Vegas last Friday.
The extensive rehab it will take to get healthy will be a huge hurdle to overcome, but it's the mental aspect that could take even more time to heal.
"It was scary," Hartline told FOXSportsFlorida.com after Monday's practice when asked about the effect a serious injury like that can have on a world-class athlete. "From my viewpoint, and I just know what I went through, you're kind of on top of the world at one point and it really knocks you down. You realize how simple it can be taken away. When you're in the situation, you look down, you see your leg and you start analyzing. You're like, 'This can't be real.'
"It looks horrendous. So you think the worst. You think that your career is over. Sure enough you just find out that you just get back on the grind, the doctors do their thing and you find out the nuts and bolts ... the bones, you know how they heal, they're better than any ligament or tendon you're going to have. So I came back stronger and put in the work."
"I would say that in my first fall camp for football, I was still kind of weary about it," he explained. "But after, it gets to the point where you don't have time to think about it and that it kind of becomes a second thought. That's probably the only time I thought about it a couple of times, but before you know it, it's behind you."
The former standout athlete from GlenOak High School in Canton, Ohio, says it took him a full year to actually compete in football again but that he could have come back even earlier.
"Just because it's a contact sport and I hurt it in that sport," Hartline said. "I think he might have the same repercussions, but I think once he starts playing basketball again ... he takes some shots, he takes a couple of hard falls, he's going to understand that he's fine. For me, I couldn't play football year-round with pads. He can go out and play basketball and kind of get back into the groove of things. I had to wait a whole calendar year for the fall again to come around to really test it. When it came to track, I ran fine. I was All-American and I won a bunch of state titles, so running-wise I was fine. It's just the fact of the contact again."
After all these years, Hartline can look back and be one of the few who can truly provide George with a message of hope and perseverance. With a strong mental outlook and rigorous rehabilitation, Hartline said he became an even better athlete when he was ready to play football again.
"Really, in my personal opinion, it's a chance for your body to recover completely," Hartline said. "A lot of times, athletes you're always going [year in and year out]. To have the ability to go back to square one and have a muscle that's almost nonexistent around your calf and you rebuild it back up, I think that it worked for me fine. Whether it was just the whole rehabilitation or if it was the fact that I was 17, 18 years old and I was still growing, but regardless, I think that I came out of it as a stronger athlete.
"In those kind of situations, in my personal opinion, even more recent injuries you get, you feel like everything happens for a reason -- whether it be mentally or physically. Whether it gets you better mentally and the fact that you understand the things that get taken away so quickly or in the fact that you just have to trust the process. I've had one here with the Dolphins, two years ago when I had an appendicitis and all the crap that went along with it, so you just have to trust the process and really try to control what you can control and go from there."
You can follow Surya Fernandez on Twitter @SuryaHeatNBA or email him at SuryaFoxSports@gmail.com.
---
---