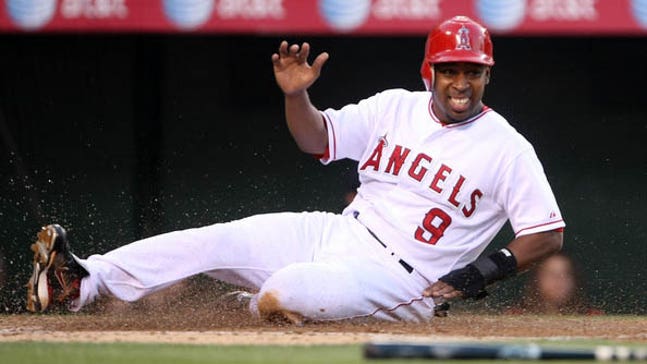 Chone Figgins retires as member of Angels: They put me in position to succeed
Published
Mar. 21, 2016 1:50 p.m. ET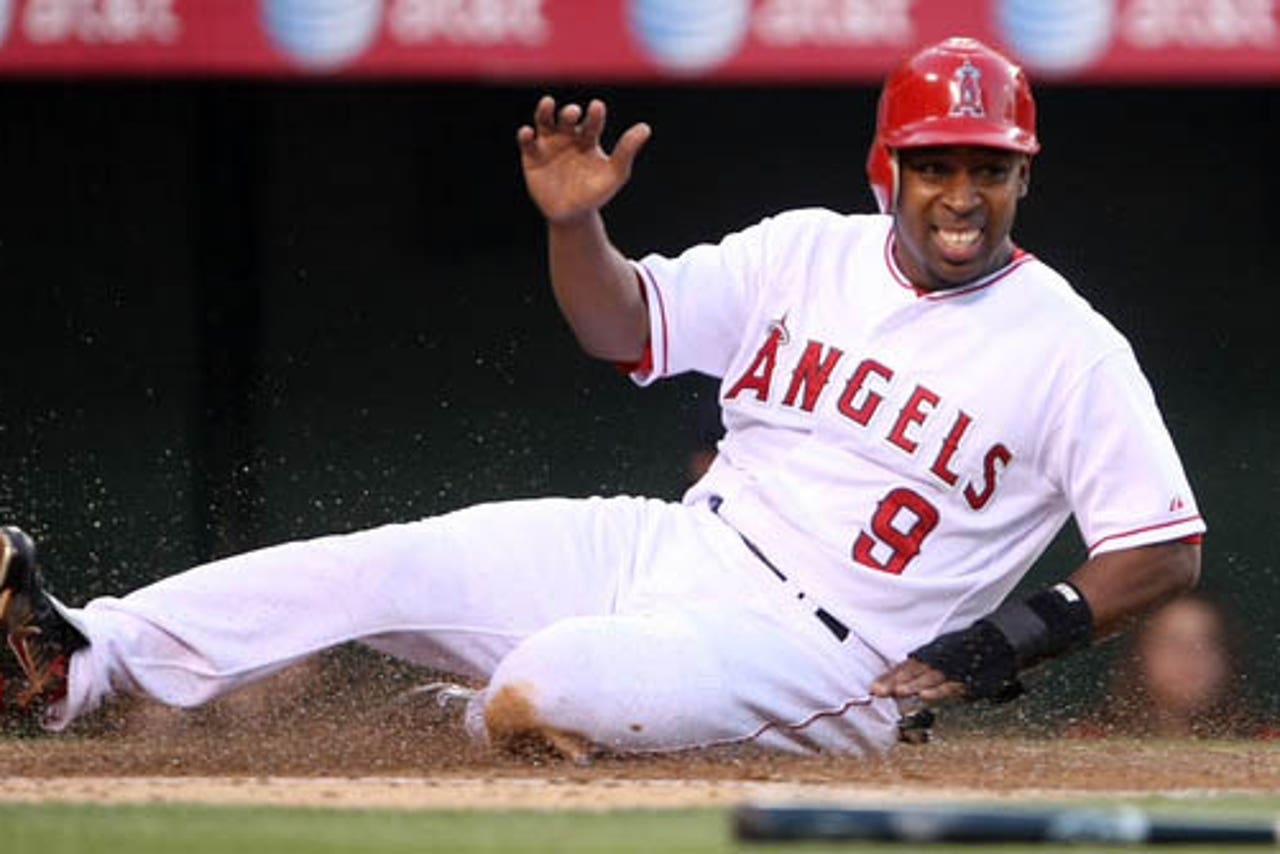 Chone Figgins is very busy keeping up with his 10-month-old son.
During his 13-year MLB career, the first eight with the Los Angeles Angels, Figgins was all over the on the diamond -- playing all positions except pitcher, catcher and first base.
And, when Figgins decided to retire on Monday, he knew which club to call.
"From Day 1, since I got the call, regardless of where my career went after this, I (knew) I would want to retire as an Angel," said Figgins on Tuesday during a conference call with reporters. "They gave me my first shot."
The Angels won the 2002 World Series in Figgins' first year with the team, in which he appeared in only 15 games. By 2004, Figgins was a full-time player, appearing in at least 115 games during the next six seasons.
"Working hard is going to get you where you need to be ... it might not happen right away ... but you'll never have regrets if you work hard," Figgins said.
Despite not 'really having a position,' Scioscia played Figgins 'in many different spots' and 'put me in a position to succeed.'
"We always played to prepare ourselves to get to the World Series," Figgins said. "When those things didn't happen, it hurt every year.
"To get to go on the fire trucks at Disney (following World Series victory), nothing is better then that!"
Figgins, a huge fan favorite, tallied 1,045 hits, 596 runs and 290 stolen bases, plus a 2009 All-Star Game appearance, during his Angels tenure.
"(It was) just a moment you couldn't imagine," Figgins said of his All-Star Game showing.
He spent two seasons with Seattle and 2014 with the Dodgers before signing a one-day contract with the Angels.
"Chone was a player who absolutely loved to play the game," said Angels manager Mike Scioscia in a statement. "He played the game aggressively and fearlessly. That's why he was a big part of what we did in 2002 and up through 2009. For not ever having really played third base, getting the opportunity and then saying yes I'll play and doing so at such a high level, shows you how competitive what a great player he was. 
"Whether we put him in to steal a base in a key situation or he was playing every day third base, Chone took the challenge to heart and put everything he had into it. I wish Chone and his family the very best ahead."
Figgins didn't rule out a return to baseball (in one form or another) in the future, but right now, his young son keeps him plenty busy.
"I see why guys miss their families (so much) during the season," he added.
---
---