Dallas Stars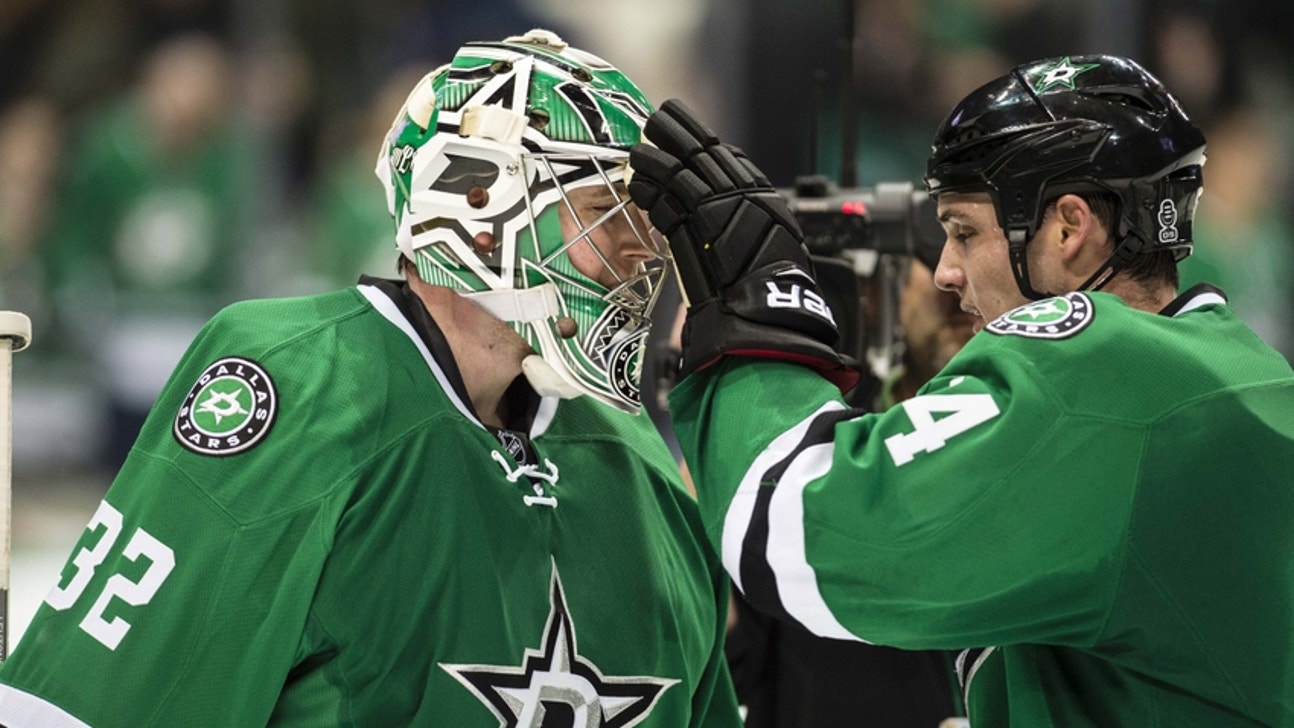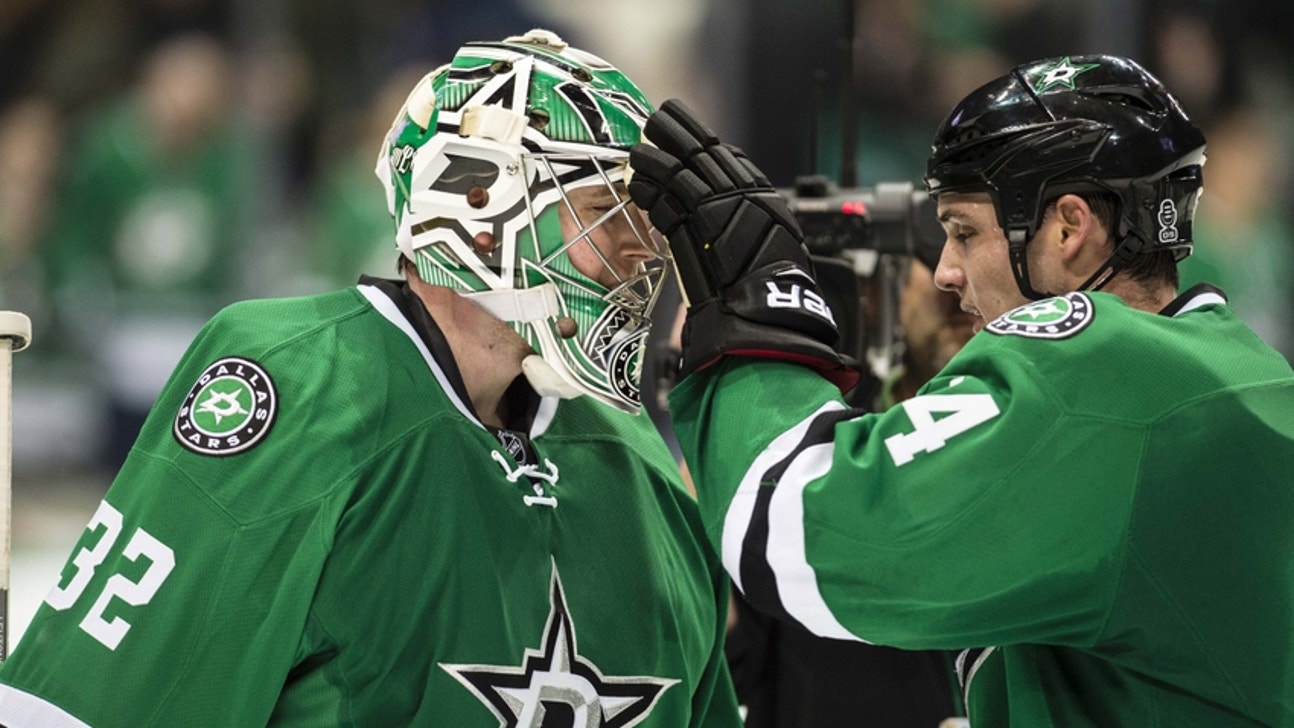 Dallas Stars
Dallas Stars Have Golden Opportunity To Close Out 2016
Updated
Mar. 4, 2020 2:13 p.m. ET

Fansided, Josh Clark/FanSided via Blackout Dallas
The Dallas Stars started their second two-game win streak of the season last night. No seriously, they did. But now they have a chance to do something even bigger and finish 2016 with a bang.
As the month of November expired and December began to drag along, it was becoming almost laughable at how inconsistent the Dallas Stars were playing.
Ever since their first win streak back in early November, it's been a rollercoaster affair that has severely hindered their positioning in the standings. As a result, they are slowly trying to claw their way back into the playoff picture.
To give you a more detailed look at the up-and-down pattern, here is a list of the Stars' results from November 11 (their last win streak) to December 26: W, OTL, OTL, W, L, W, L, W, OTL, L, L, W, L, W, L, L, W, L ,W, OTL, W.
On multiple occasions, it looked as though the Stars would snag a win streak. They would win in a dominant fashion and talk about carrying momentum into the next game. But after a series of unfortunate events, the Stars would find a way to drop the decision to the opposition.
But on December 23rd, Dallas hopped back in the win column. Esa Lindell buried an overtime game-winner against the Los Angeles Kings to bump Dallas to 14-14-7 on the season.
stars
Blackout Dallas 9wDallas Stars Prepare To Host Emotional Hockey Fights Cancer Night
More headlines around FanSided:
14w - Dallas Stars Lose Radek Faksa To Injury In World Cup14w - Dallas Stars: World Cup Action In Full Swing15w - Dallas Stars Updates: Breaking Down Tyler Seguin's Injury15w - Dallas Stars Pull Tyler Seguin From World Cup Due To Injury15w - Dallas Stars Hopping On WCH Stat Sheet EarlyMore News at Blackout Dallas

They entered the Christmas break at .500 and it once again seemed as though they had plenty of momentum on their side. But the fans had been fooled before, so everyone was taking a cautious approach.
Yesterday, the Stars traveled to the deserts of Arizona for their next scheduled matchup against the Coyotes. Arizona owned the second worst record in the league, leaving Dallas fans with a sliver of hope. Though it wasn't the Stars' best effort of the season, a strong performance from their top players on offense (Jamie Benn and Jason Spezza) and another dominant showing from Kari Lehtonen left them on the positive side of a 3-2 game.
Now they are nestled firmly back in a two-game win streak. It's their second of the year, and it could not have come at a more critical time.
So now what? Will the Dallas Stars slump back into their typical ways and drop their next contest? Or will they capitalize and create a new season-high streak?
The thing is, Dallas could easily piece together a four-game win streak before 2016 comes to a close. They've got two home games over the next three days and could pull a win out of both.
The Stars closed out their most recent homestand with an impressive 3-1-1 record. In both of their losses, they went down swinging and fell in close fashion. Their offense is starting to mold back together, their defense has held the opposition to two or less goals in five of the last six games, and the goaltending of Antti Niemi and Kari Lehtonen continues to be incredible.
It seems as though Dallas has finally figured out what home ice advantage means. So with two more games at home, why can't they win both?
The Dallas Stars will play the Colorado Avalanche on Thursday night. The Avs are the worst team in the NHL at the moment with a record of 12-21-1. Dallas is 2-1-0 against Colorado this season, including a win at home. If the Stars can bring another strong effort, they should be able to capitalize on an ailing Avalanche squad.
Then on New Year's Eve, the Stars will square off against the Florida Panthers. It will be the return of both Jason Demers and Colton Sceviour since they departed in the 2016 offseason and signed with the Panthers.
Florida, like Dallas, is struggling to get back into the playoff picture. They are 15-14-6 and are four points out of third place in their division. Dallas is 15-14-7 and is four points out of third in their division as well.
Two teams fighting for positioning will make for a good game. But if the Stars can use home ice (especially on New Year's Eve) to their advantage, they could finish this 2016 year with a bang. Not only that, but eight straight points could really boost them in the standings, perhaps even into a playoff spot.
A win streak like that could also set the tone for the 2017 portion of the season, which could prove to be huge.
Two more opportunities lie between the Dallas Stars and the year 2017. Are they a powerful enough team to take each by the reins?
More from Blackout Dallas
This article originally appeared on
---
---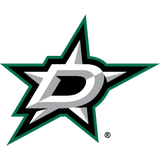 Get more from Dallas Stars
Follow your favorites to get information about games, news and more
---