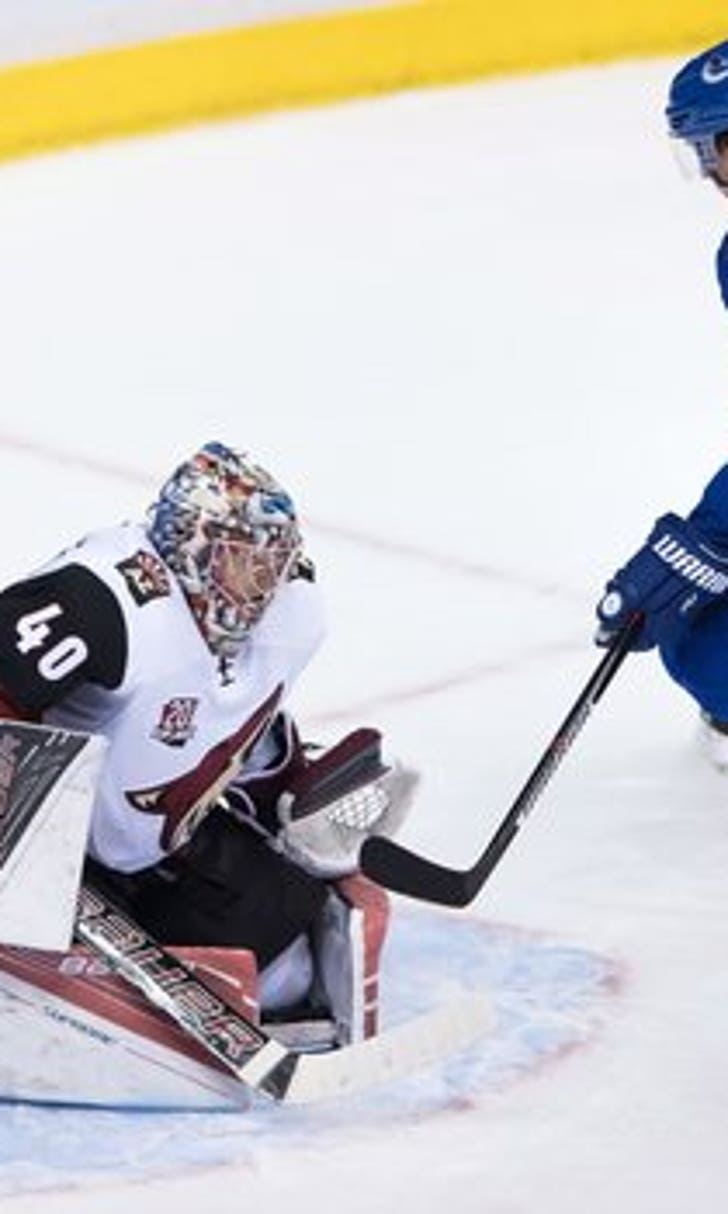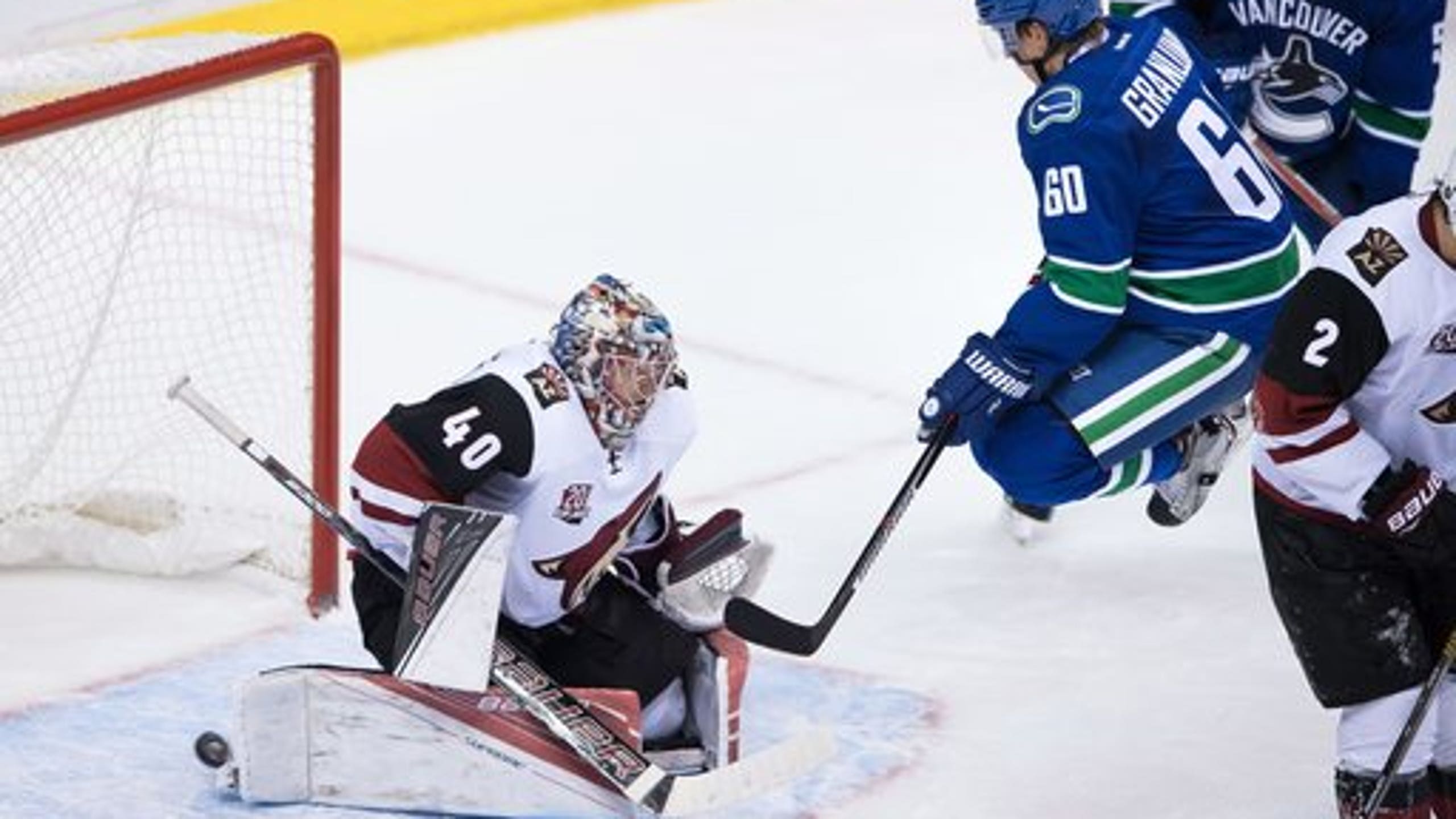 Coyotes ready to take next step forward
BY foxsports • October 4, 2016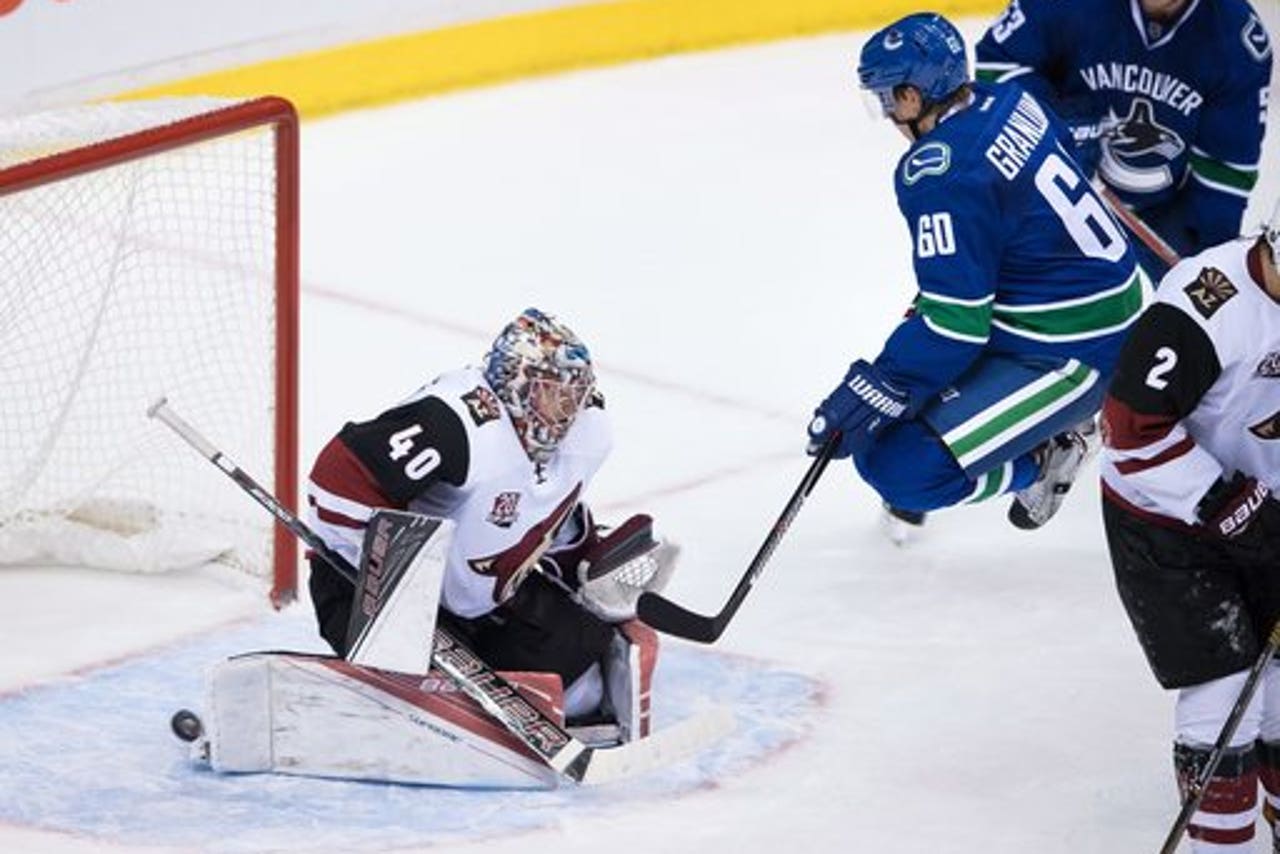 GLENDALE, Ariz. (AP) The Arizona Coyotes, like every other NHL team, went into the 2015-16 season filled with optimism.
Realistically, they - and nearly everyone else - knew it would be a rebuilding year, even after the team got off to a fast start.
The Coyotes again have that optimistic slant heading into this season. This time, with a core of talented young players and some veteran additions, they expect to live up to it.
''Just walking in the rink, you feel it,'' Coyotes goalie Mike Smith said. ''You feel a different vibe. You feel like this team can do some damage.''
Arizona's talented core remains intact, headlined by All-Star defenseman Oliver Ekman-Larsson, with forwards Max Domi, Anthony Duclair and Tobias Rieder. Captain Shane Doan returns for his 21st season and goalie Mike Smith is back after being sidelined with an abdominal injury most of last season.
The Coyotes also were active during the offseason under first-year general manager John Chayka, adding defensemen Alex Goligoski, Anthony DeAngelo and Luke Schenn, along with forwards Jamie McGinn, Radim Vrbata and Ryan White.
Whether the group can end a four-year playoff-less run remains to be seen, but there's no reason to think the Coyotes won't improve upon their 35-win 2015-16 season.
''You've got to be careful with optimism because there's 29 other teams that have a lot of optimism, too, but I think ours is genuine,'' Chayka said. ''I told the guys the other day we're not looking to be a mediocre team. We're trying to be the best and we certainly feel we have the skilled players to get there, but it's going to take some time to get there.''
A few more things to look for from the Arizona Coyotes in the 2016-17 season:
DOMI AND DUCLAIR: Arizona's two young forwards burst upon the scene last season, giving the franchise the jolt of youth and speed it had been missing. Domi, son of former NHL tough guy Tie, was second on the Coyotes with 52 points and had 18 goals. Duclair, who arrived in a trade with the New York Rangers prior to last season, added 20 goals and 24 assists. Both players are 21 and work well together, so there's no reason to think they won't get better after that dynamic first season together.
DOANER RETURNS: Doan took part of the summer to decide whether to return for another season in the desert. It didn't seem like much of a decision after the season he had in 2015-16. Coming off a couple of disappointing, injury-plagued seasons, Arizona's captain was at the top of his game a year ago. Doan seemed to be rejuvenated by the influx of young players on Arizona's roster, leading the Coyotes with 28 goals while chipping in 19 assists. Doan turns 40 next week, but he still has game and is one of top captains in the NHL.
SMITH'S RETURN: Smith was the key to Arizona's run to the 2012 Western Conference finals, often stealing games for the Coyotes with his stellar play. The past few seasons have been filled with injuries and inconsistency. Smith was limited to 34 games in 2012-13 due to injury and played 32 last season due to abdominal surgery. If he can stay healthy and play well, the Coyotes could make a strong playoff push.
OEL RISES: Ekman-Larsson was considered one of the NHL's top up-and-coming defensemen his first few years in the league and has lived up to that hype the past few. The 25-year-old from Sweden has been an All-Star each of the past four seasons and last year led the Coyotes with 55 points, including 21 goals. If the Coyotes make the playoffs, expect him to be a strong contender for the Norris Trophy.
IN THE SYSTEM: Chayka, who took over after Don Maloney was fired after last season, has been praised for building up Arizona's minor league system, turning it into one of the best in the NHL. The Coyotes are loaded with top prospects, including centers Dylan Strome, the No. 3 overall pick in the 2015 draft, and Christian Dvorak, who had 121 points for London of the OHL last season. The talent pool is deep in Arizona, setting up the Coyotes to be good for a while once they turn the corner.
---
---