National Hockey League
National Hockey League
Bruins revert to mistake-prone ways
Published
May. 14, 2011 1:00 a.m. ET

Throughout the week leading up to Saturday's Eastern Conference final opener, the comparisons were made between the styles of the Tampa Bay Lightning and Boston's first-round opponent, the Montreal Canadiens.
The Bruins didn't intend to have those similarities extend to how this conference final would begin.
But Game 1 at the Garden against the Lightning bore a striking resemblance to those first two games against the Habs, when Boston dropped both contests on home ice to start the postseason.
The bad news from that scenario is that the Bruins, after winning eight of their previous nine games since that shaky start, let some sloppy play and uncharacteristic mistakes slip back into their game again. The good news is that the Montreal series can serve as a model that the Bruins know they can rebound after falling to the Lightning 5-2 in Game 1 on Saturday.
"It was a little bit like the beginning of that Montreal series. I thought we gave them some easy goals and that was more of our doing than it was theirs," Bruins coach Claude Julien said. "Until that point, I thought we had started the game well. We had good momentum, but those three goals certainly set us back."
The Bruins did have some decent jump in the opening minutes, throwing hits and creating chances in the game's first handful of shifts. That all came to a crashing halt midway through the first period, as Tampa Bay capitalized on a series of Bruins miscues to score three goals in a span of 85 seconds.
"I think the first period, those three goals we kind of gave them," Bruins center David Krejci said. "They buried their chances, but we kind of gave it to them. So, we have to be sharper next game and hopefully get some goals ourselves."
The Bruins weren't sharp as Sean Bergenheim opened the scoring by banging in a rebound in front after Dennis Seidenberg, playing without a stick in front, tried to kick the puck out of the crease, but instead sent it right to Bergenheim.
Nineteen seconds later, Brett Clark went end to end with little opposition from the Bruins defense and flipped in a backhander past Tim Thomas. Just 1:06 after that, the Bruins proved even more helpful, as defenseman Tomas Kaberle coughed up the puck beside his own net, allowing Teddy Purcell to pounce on it and bang it home at the right post.
"It's tough, we pretty much gave them every single one of [those first-period goals]," Kaberle said. "And we never gave up after. We know we are better in here, and we have to show it in the second game. You know they are dangerous up front, and you have to play in their zone and there is their goalie [Dwayne Roloson]. We know it is not going to be an easy series, and we have to put it behind us right now and think about what is going to happen on Tuesday."
The Bruins will look to have a better effort in Game 2, and Julien is confident the lapses in Boston's game can be cleaned up.
"I think those mistakes were mistakes that are easily correctable," Julien said. "Those are things that are uncharacteristic of our hockey club. … Give [the Lightning] credit for pouncing on those opportunities and capitalizing, but you've got to look at your team and say 'what can you do better?' We have to make sure that we're better with the puck management, and that wasn't there tonight."
The Bruins did try to rally. Tyler Seguin made his playoff debut a memorable one as he undressed Mike Lundin with a deke and fired in a wrister to get Boston on the board before the end of the opening period, and the Bruins kept up the pressure in the second, but could not score on Roloson (31 saves).
"I thought the second [period] was much better," Kaberle said. "We were all over them, but we just couldn't get anything past Roloson. If we had one goal in the second, it might have been a different game."
Now they just have to hope that Tuesday is not only a different game, but ends with a much different result.
"It's just one game," Krejci said. "We don't have to talk about anything. The next one's going to be different. We're going to be much better. We're going to be sharper, especially at the beginning of the first period and we'll see what happens."
---
---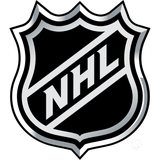 Get more from National Hockey League
Follow your favorites to get information about games, news and more
---