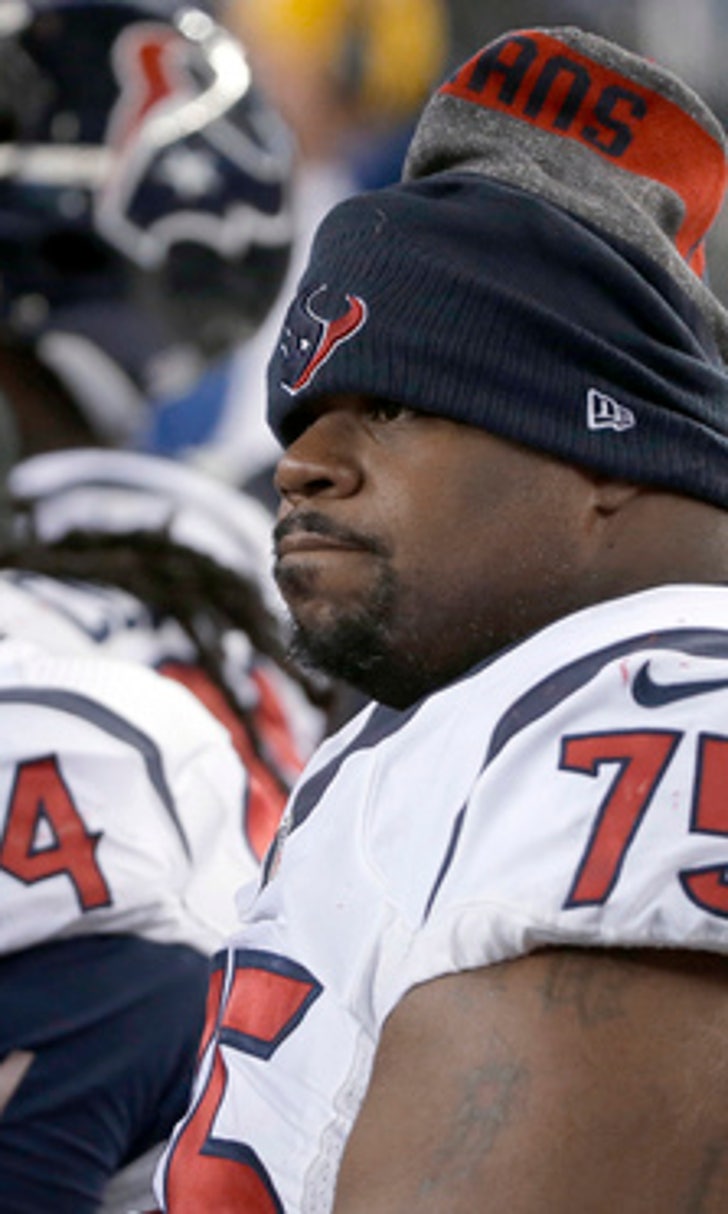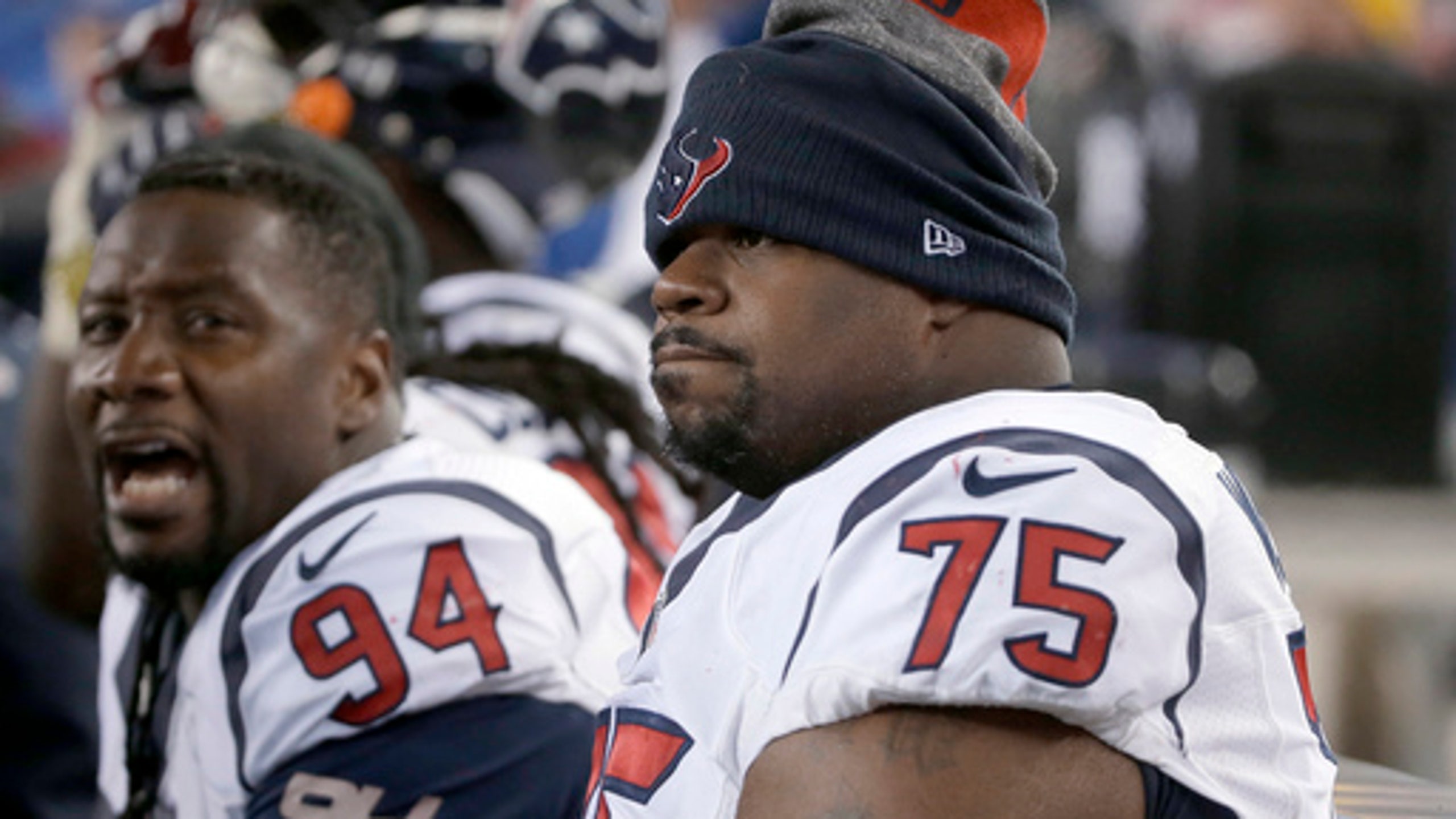 Texans couldn't avoid mistakes in 34-16 loss to Patriots
BY AP • January 15, 2017
FOXBOROUGH, Mass. (AP) Jadeveon Clowney arrived at his stall in the visitors' locker room on Saturday night to find a swarm of reporters talking to fellow defensive lineman - and former Patriot - Vince Wilfork next door.
''Excuse me!'' Clowney shouted, over and over again, unable to get a television camera to move out of his way before he uttered an expletive and found another place to change out of the uniform he won't need any more this season.
It was that kind of a day for the Texans, who made their presence felt but couldn't stop New England from winning 34-16 to advance to the AFC championship game for the sixth straight year.
''We held our own for a while,'' Houston offensive lineman Duane Brown said, noting that the Texans trailed by four points at halftime and eight heading into the fourth quarter. ''We had a lot of self-inflicted mistakes that cost us.''
Brock Osweiler threwthreeinterceptions , the defense allowed Tom Brady to throw for 287 yards on a night he was picked off twice, and the Patriots also scored on a 98-yard kickoff return to move one win from their seventh Super Bowl appearance since 2001.
The Texans return to Houston with an AFC South title and a first-round victory over Oakland but also a measure of how far they have to go to compete with the conference's best.
''Any time you don't end your season with a Super Bowl championship, you're going to be disappointed. And I'm certainly disappointed,'' Osweiler said. ''The one thing I will say is that I think it's easy to point out the negative, especially on offense, of what has taken place this year. But I think there was also a lot of great things that took place that we can certainly build on in the future.''
Houston coach Bill O'Brien said after the game that he had no intention of leaving, despite rumors that he is at odds with management.
''I'll be back next season. I'll be the Texans coach. I have a five-year contract. This is Year 3,'' he said. ''But, like I've also said, I've got to do a better job. ... It starts with me. I don't point fingers; I look in the mirror. I look right, square in the mirror.''
The Texans sacked Brady twice, with Clowney hitting him several times - always a bit too late, and once drawing a flag for roughing the passer. Brady's two interceptions were as many as he threw all season.
''That was the game plan going in, to try to hit him as much as possible,'' defensive end Christian Covington said. ''At the end of the day, it didn't count for anything.''
Wilfork, 35, had openly discussed retirement and received a farewell cheer from the opposing fans when he was shown on the scoreboard in the final seconds. He responded with a wave, then struggled to get off the field as one Patriot after another came to wish him well.
But afterward, Wilfork said he hadn't decided yet whether he was done.
''I will take my time and think about it. I think I have played my last NFL football game,'' he said. ''It doesn't change the fact that I enjoyed every bit of my career.''
Wilfork spent 11 years in New England and the last two in Houston. He won two Super Bowls with the Patriots and made the playoffs in all but one season of his career.
Asked if it was a special moment to get a going-away cheer from the Patriots fans, he said, ''It's never special to lose.''
---
For more NFL coverage: http://www.pro32.ap.org and http://www.twitter.com/AP-NFL
---
---