National Football League
National Football League
Surprising division leaders Seattle and KC meet
Published
Nov. 28, 2010 5:03 a.m. ET

In a week where a pair of unlikely division leaders meet, Seattle coach Pete Carroll quickly rolled into storyteller mode, relaying one of his favorite tales from his time at Southern California.
The topic: Kansas City quarterback Matt Cassel.
Cassel never saw the field as a starter for the Trojans. He was the loser of a ''two-Matt'' quarterback competition with Matt Leinart in Carroll's third year at USC, and with Leinart's success, Cassel was reduced to mop-up duty.
But when USC held it's pro day a few months after the 2004 season concluded, a handful of scouts stuck around to watch Cassel run through an orchestrated workout, hoping to finally show what he never could in a game.
As Carroll recalled this week, the workout was ''perfect.''
''He hit everything: ripped the ball all around the field, every guy caught every pass, timing, rhythm, arm strength, energy came through it. And when the last throw was made it was like the guys swarmed him. All the guys just surrounded him and wanted to get his name and his phone number and all that kind of stuff,'' Carroll said. ''Most of the guys hadn't even thought about anything that was going to happen with this guy. Matt was fortunate that they stayed, as a matter of fact.''
Now in his third full season of starting in the NFL, Cassel and his AFC West-leading Chiefs come to Seattle on Sunday to face the Seahawks, leaders of the mediocre NFC West.
And with that trip comes a reunion with Carroll, the coach that once thought Cassel wasn't good enough to start for the Trojans.
''Obviously coach (Carroll) made the right decision by going with Matt because we won a few championships under Matt's guidance. Like I said, he's a great player,'' Cassel said. ''Unfortunately, like any competitor I would have loved to play and be able to play under coach (Carroll) there, but it didn't work out. Sometimes you kind of just deal with what you're dealt and I think it's worked out pretty well for me thus far.''
Kansas City is certainly pleased with the play of Cassel, especially over the past five games. Buoyed by the top running game in the NFL thanks to the combo of Jamaal Charles and Thomas Jones, Cassel is the No. 2 rated passer in the league since Week 6, trailing only Baltimore's Joe Flacco. His touchdown-to-interception ratio of 18-4 is second best in the league behind New England's Tom Brady. His 18 TDs this season surpassed his total of 16 from all of last year.
And it's not as if Cassel isn't aggressively taking shots down the field and building up his success with short, safe passes. Cassel has five touchdown throws of 30-plus yards and the Chiefs have 15 scoring drives of four plays or less this season.
''He didn't have that college play time, which is going to set you back experience-wise, and even though he may be 28 or 29 years old, he doesn't have the play time that generally you would have at that point,'' Kansas City coach Todd Haley said of Cassel. ''So each and every game that he's in there is a great chance for him to gain valuable experience because that's so much of playing quarterback in this league.''
It helps Cassel to be throwing to the likes of Dwayne Bowe, who is on a tear of touchdown receptions in six straight games, a franchise record. Bowe has caught multiple touchdowns in four of those games, becoming just the third player since 1951 to have four multiple TD games during such a streak, according to the Chiefs.
Now Cassel and Bowe get to pick on a Seattle secondary that ranks 30th in the NFL against the pass and has allowed three of its last four opponents to throw for more than 300 yards. Drew Brees threw for 382 yards and four touchdowns in New Orleans' 34-19 win over Seattle last week.
Carroll was asked this week if statistics accurately portray his team sitting at 5-5 with six games left. Seattle's pass defense numbers have been skewed ever since Philip Rivers threw for 455 yards in Week 3. But the Seahawks haven't done much to make those numbers look any better.
Perhaps no number expresses Seattle's success and struggles defensively this season than third-down conversions. In their five wins, the Seahawks are holding opponents to just 11 of 64 (17 percent) on third downs. In their five losses: 43 of 81 (53 percent).
The inconsistency isn't limited to Seattle's defense. Despite the impressive rise of the passing game in the last few weeks, Seattle still ranks near the bottom of the league in most offensive categories. Most troubling: a nonexistent run game that hasn't topped 60 yards in three of the last four games.
Quarterback Matt Hasselbeck is coming off consecutive 300-yard passing games for the first time since the middle of the 2009 season. But the Seahawks could be without leading receiver Mike Williams, who suffered a left foot injury against New Orleans that Carroll would classify this week as a ''foot strain.''
''It's just been changing every week, so to speak, in terms of who we think is going to have a big day,'' Hasselbeck said. ''Hopefully we can keep that going because not everyone is going to be healthy all the time and we might need someone new to step up.''
---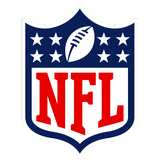 Get more from National Football League
Follow your favorites to get information about games, news and more
---