National Football League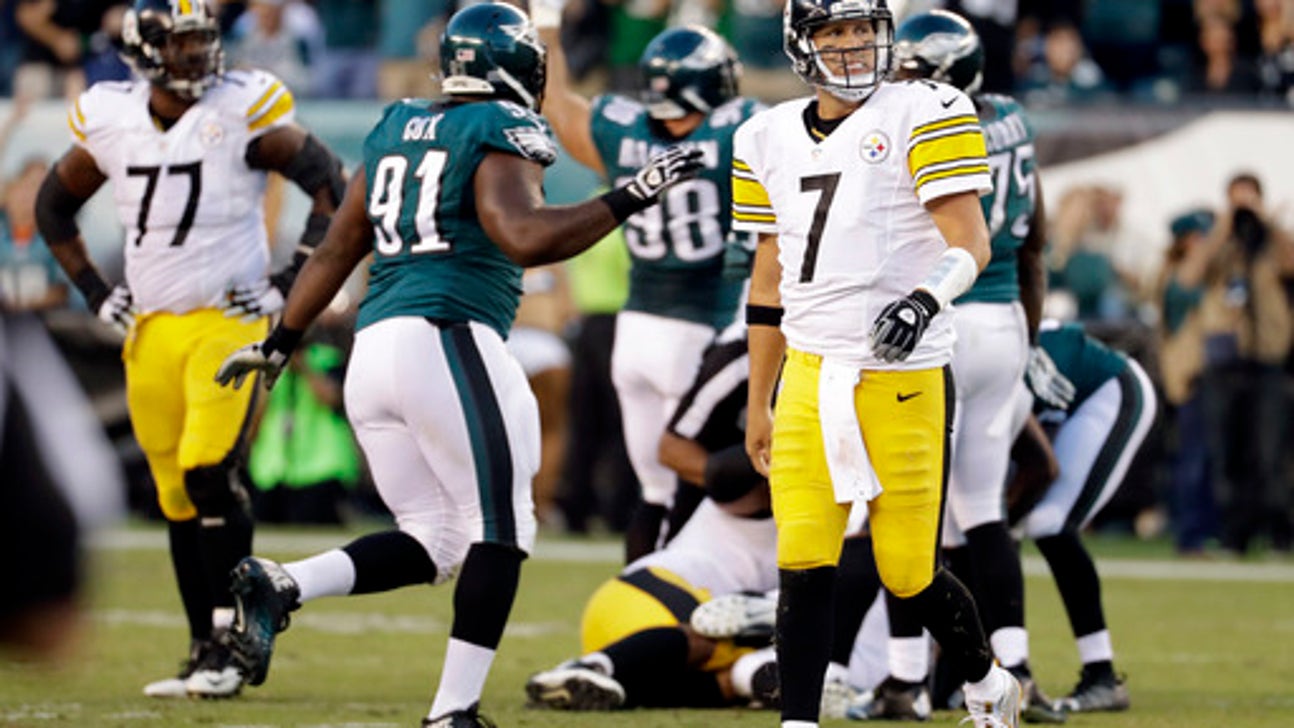 National Football League
Steelers ready to move past meltdown against Eagles
Published
Sep. 27, 2016 6:35 p.m. ET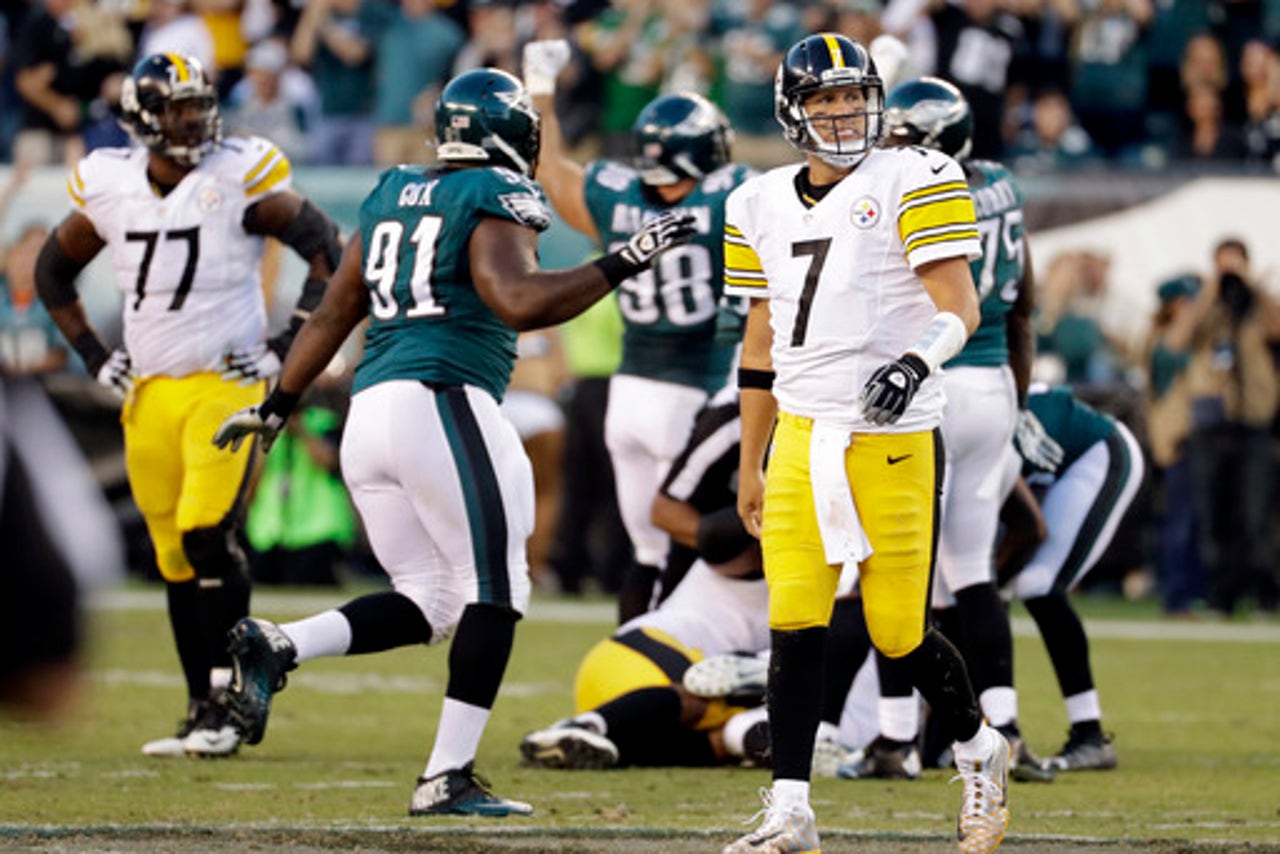 PITTSBURGH (AP) Every week a member of the Pittsburgh Steelers support staff lines the hallway leading to the team's locker room with photos taken from the previous week's game.
This week was no different, even though the pickings were slim and included shots of punter Jordan Berry and backup linebacker Anthony Chickillo. Getting handed the franchise's worst loss in 27 years - a 31-point meltdown against Philadelphia - has a way of limiting your options.
Even 48 hours after a three-hour reality check that put the brakes on his team's promising start, coach Mike Tomlin was hardly in a mood to search for any sliver of a silver lining.
''We got our butts kicked,'' Tomlin said on Tuesday.
A whipping that magnified cracks in the defensive front seven that Pittsburgh's offense was able to gloss over through the season's opening two weeks. The Steelers (2-1) barely laid a hand on Philadelphia quarterback Carson Wentz and put on an exhibition of poor tackling that turned modest gains into big ones .
''We do it hard,'' Tomlin said. ''We need to do it smarter than what we displayed on Sunday.''
Particularly with Kansas City (2-1) coming to Heinz Field this weekend. Eagles coach Doug Pederson is a protege of Chiefs coach Andy Reid and the series of screens and misdirection passes Philadelphia used so effectively are just Pederson's own riff on the West Coast offense Reid's teams have been using for years.
Making Kansas City quarterback Alex Smith uncomfortable would help, though the Steelers have not been able to create any sort of sustained pressure. They have just one sack through three games, dead last in the league, and that was a ''sack'' in name only when linebacker Arthur Moats touched down Andy Dalton on a scramble for no gain in Week 2.
''There is room for improvement all around,'' defensive end Cam Heyward said. ''Whether it's pass rush, not tackling well, not rallying to the screens better, not winning third downs.''
Or avoiding major penalties, like the three 15-yard flags the Steelers incurred on defense against Philadelphia, miscues that led directly to Eagles scores.
''Be it a late hit, a roughing the passer or a facemask, you can't give up 15-yard penalties during the course of drive play,'' Tomlin said. ''It just makes getting off extremely difficult.''
Tomlin was hardly laying blame strictly at the feet of his defense. He pointed the finger at the coaching staff for a poor game plan poorly executed and an offense that was held to its lowest point total in five years. Help will arrive on Sunday when running back Le'Veon Bell returns from a three-game suspension.
Don't expect Tomlin to slowly work Bell back into the mix. Bell missed the first two games of 2015 due to a suspension and touched the ball 26 times in a Week 3 victory over the Rams.
''We'll see how sharp he is physically once we get him out on the practice field and kind of go from there,'' Tomlin said. ''But, rest assured you're going to see Le'Veon Bell, and probably a lot of him on Sunday.''
Whether a handful of starters will join Bell in the lineup remains uncertain. Guard Ramon Foster is dealing with an elbow injury. Ryan Shazier's balky right knee acted up on Sunday and rookie safety Sean Davis' back is aching. While Foster and Shazier could conceivably play without practicing, Davis won't be afforded the same luxury. With safety Robert Golden battling a hamstring issue, Pittsburgh could be shorthanded in the secondary, placing even more onus on the defensive line to get to Smith.
Whoever is out there will have to play better - much better - than what transpired in Philadelphia. Then again, the Steelers have proven resilient when on the wrong ends of blowouts. In 2012 they opened with a 28-point loss to Baltimore and went 12-4. In 2014, the Browns drummed them by 20-3 and Pittsburgh won 8 of 10 to capture the AFC North. Even in 1989 - when the Steelers were outscored by a combined 92-10 in opening losses to Cincinnati and Cleveland - they rallied to make the playoffs.
''We have a great group of guys in all three phases,'' linebacker Arthur Moats said. ''We're all going to correct our issues and we're going to make sure that that gets off of the tape real quick.''
---
AP NFL website: www.pro32.ap.org and http://twitter.com/AP-NFL
---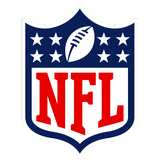 Get more from National Football League
Follow your favorites to get information about games, news and more
---