National Football League
National Football League
Redskins' RG3 not looking back, his 'focus on the future'
Published
Jul. 30, 2015 1:17 p.m. ET

RICHMOND, Va. (AP) Robert Griffin III is not interested in dissecting whatever criticism - and there's been plenty - that's come his way.
He has no desire to discuss how he can improve as an NFL quarterback or how he determines on any given play whether to run, stay in the pocket or get rid of the football.
''My focus now is to not worry about the past and to focus on the future,'' Griffin said Thursday, when his Washington Redskins opened training camp. ''And the future started, you know, today, in walkthrough.''
As the man just about everyone refers to as RG3 prepares for his fourth year in the league, there are plenty of questions to ask.
Can Griffin recapture the magic of 2012, when he was the NFL Offensive Rookie of the Year, gaining 815 yards on the ground, throwing 20 touchdown passes and only five interceptions while compiling a passer rating of 102.4? Or will he be the player who totaled 20 TDs and 16 picks the past two seasons, while getting benched by two coaches?
Will the 2011 Heisman Trophy winner avoid the sort of debilitating injuries that have plagued him, such as torn knee ligaments or a dislocated ankle? Will he and second-year coach Jay Gruden get along publicly and privately? Will Griffin be the running threat he was in Year 1? Can he become a legitimate drop-back passer?
''He's having to grow up with the microscope on him,'' said defensive lineman Kedric Golston, a teammate since Griffin entered the NFL. ''Players in this league go through ups and downs, but he has the right mentality to continue to work to get better.''
In what ways, exactly, can Griffin improve?
''Shoot, everywhere. We all can get better everywhere, from top to bottom, on our game,'' receiver Pierre Garcon said. ''From completing passes to calling plays, lining up right, identifying the defense.''
Griffin points to various explanations for what was different in his rookie season, when the Redskins won the NFC East, from the past two, when the team went 7-25.
''Probably a combination of a lot of things,'' he said. ''Different offense. New coach. New philosophies. Injuries. Just, things happen.''
Not surprisingly, given the way his every word gets parsed, Griffin spoke mainly in vague terms.
Asked how he wants to progress as a QB, he replied with a grin: ''That's for me and the coaches and all of us to work on, not for me to broadcast to the world. But just know I'm working.''
When a reporter asked about Griffin's decision making on running, he said: ''It's about playing the game you know how to play, and I know when I'm at my best and that's what I'll do.''
On the topic of skepticism about his abilities - as the topic was broached, Griffin nodded and rubbed his hands together - and whether there's temptation to try to prove critics wrong, he said: ''You can't worry about what other people say. That's not who you play for. You play for your teammates, your coaches and your city.''
In contrast to the coach's brutally honest assessments last season of his quarterback's flaws, Gruden has made a point this offseason of noting Griffin's improvement.
''We're excited about him,'' Gruden said. ''The work that he's put in to get his body right, the work that he's put in to get his mind right.''
Yet Griffin himself bristled a bit when asked by a reporter about his mindset, saying: ''I'm great mentally. I don't know what you guys are talking about.''
Notes: Pass rusher Junior Galette, cut recently by the Saints because of off-field issues, visited Redskins camp to take a physical and meet with Gruden and GM Scot McCloughan. ... The Redskins said attendance on Day 1 of training camp was 3,341; last year, the team said it averaged nearly 11,000 fans per day; on Day 1 in 2013, about 10,000 attended the first day of camp in Richmond.
---
Follow Howard Fendrich on Twitter at http://twitter.com/HowardFendrich
---
Online:
AP NFL website: www.pro32.ap.org and AP NFL Twitter feed: www.twitter.com/AP-NFL
---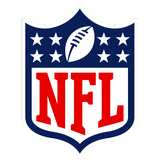 Get more from National Football League
Follow your favorites to get information about games, news and more
---