Ravens coach John Harbaugh doesn't think Steve Smith will go out like that
November 2, 2015

Ravens receiver Steve Smith Sr. was supposed to call it a career after this season, but could a season-ending Achilles injury alter his plans?
Head coach John Harbaugh has a feeling that he hasn't seen the last of his top receiver, who had five catches for 82 yards before going down at the end of a 17-yard reception late in the third quarter. At 36, Smith was by far Baltimore's most dangerous target with 46 catches for 670 yards and three touchdowns this season.
"He's pretty shook up about it," Harbaugh said after the game. "Shook up is not the right word -- he's hurting. I have a feeling Steve Smith will be back. I love him, respect him, admire him. I told him that. That's the kind of man he is, and he'll be back."
Smith rebuffed speculation that he might stick around to finish out his three-year contract in Baltimore last month, saying his retirement was still "on schedule," but also adding that playing in the NFL is a week-to-week game.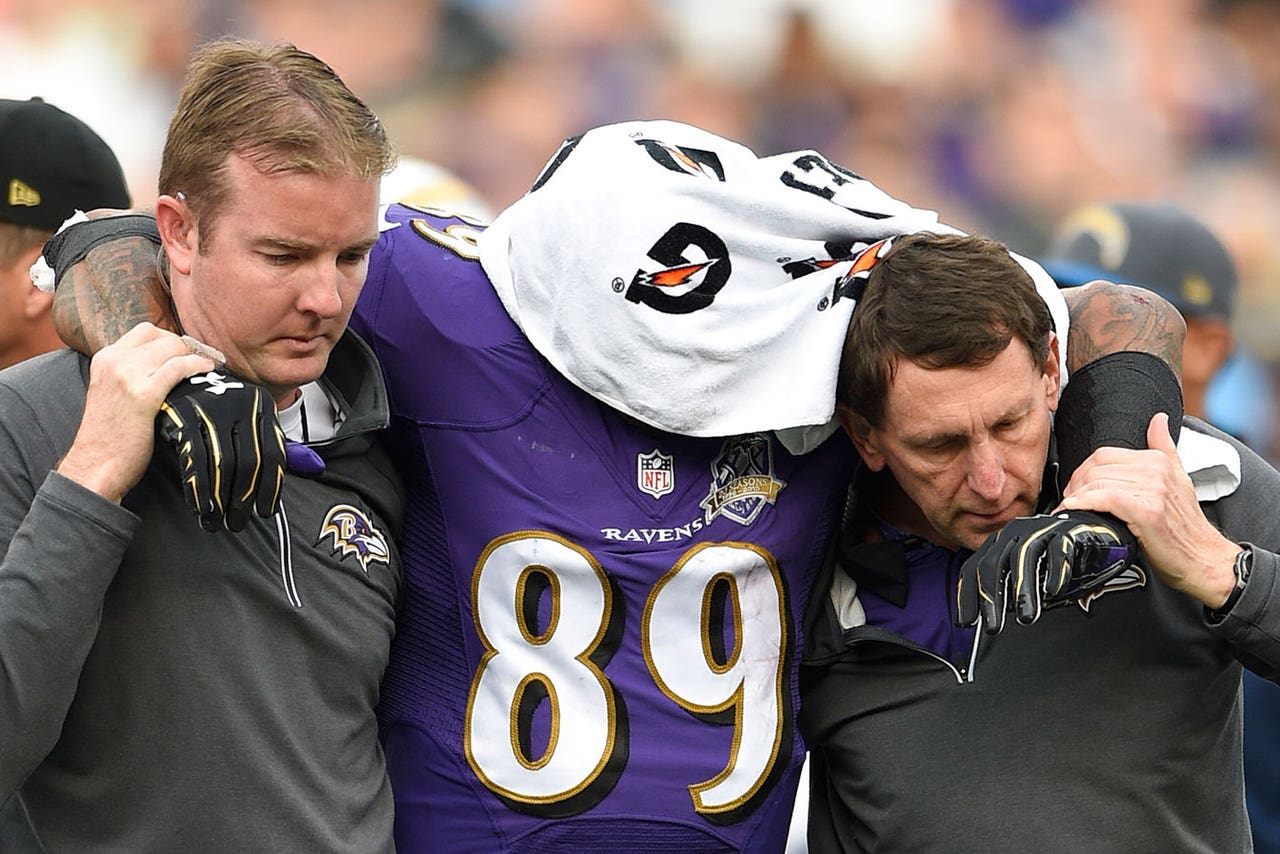 This is not the image Steve Smith Sr. pictured for his last time on an NFL field.
If that was Smith leaving the door open just a crack, Sunday's devastating injury could give him the chance to bust through it. Getting carried off the field is not the way a player like Smith wants to go out unless it was after a Super Bowl. 
On the other hand, the grueling rehabilitation required for an Achilles tear might be enough for Smith to call his 15th season his last.
---
---