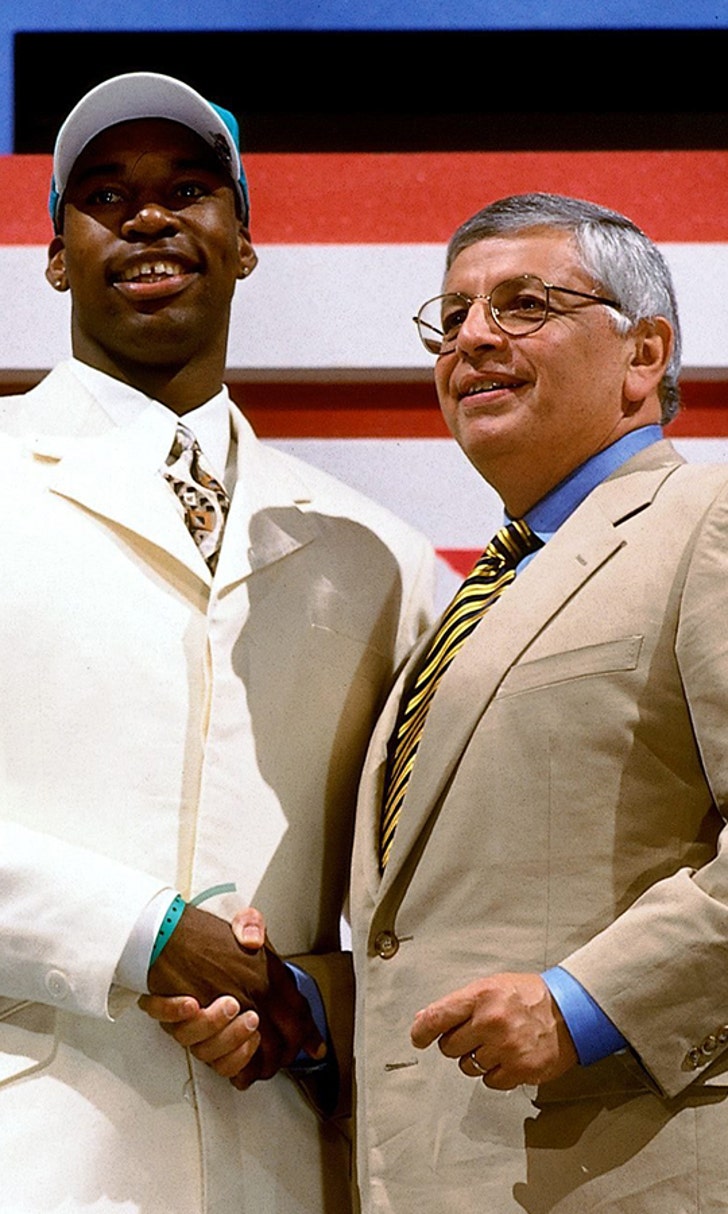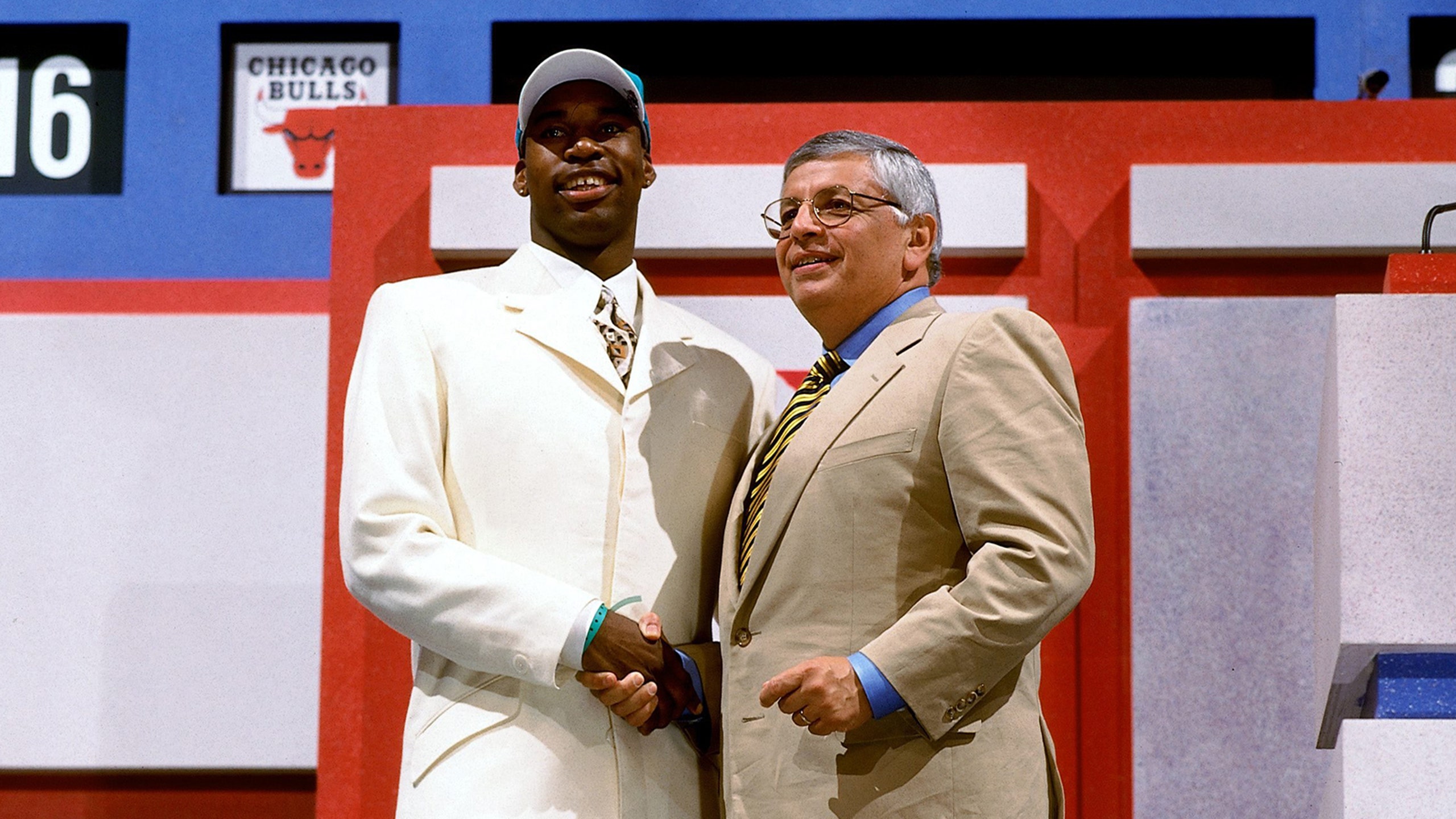 Who cracks Charlotte's all-time starting five?
BY foxsports • August 19, 2015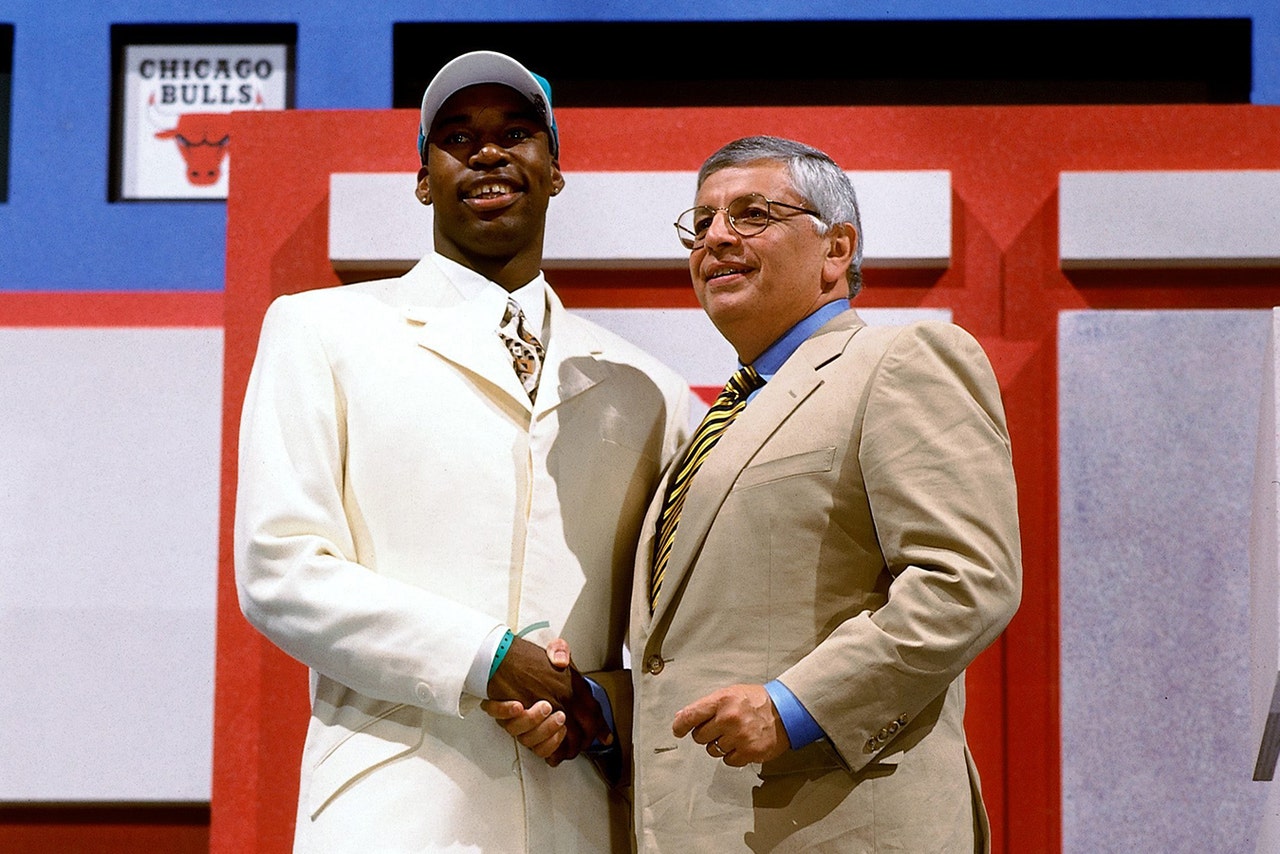 The Charlotte Hornets have not been around as long as most NBA teams, officially forming 25 seasons ago. They've only made the playoffs nine times and have yet to win a title. But that doesn't mean some great player haven't worn a Hornets jersey.
Here's a look at the team's all-time starting five, courtesy of Today's Fastbreak. Coming in at point guard is Baron Davis, which is interesting considering Muggsy Bogues and Kemba Walker might be two Hornets who quickly spring to mind. But here's why Davis got the nod:
"I honestly am stuck on this one, so I just picked the point guard who had the single best season while he was a member of the Hornets / Bobcats / Hornets. Davis's 01-02 season ain't too shabby: 18 points, 8.5 assists, 4 rebounds, 2 steals and 48.0 effective field goal percentage. The tricky part is the following season, the team moved to New Orleans and those years (which were remarkable for Davis individually) don't count in the franchise's history. Muggsy Bogues probably has the strongest case, but the overall body of work isn't particularly inspiring once you get past the fact a 5-foot-3 human being played in the NBA for 14 seasons. Which, to be clear, is truly inspiring."
The whole team is filled with impressive players, which makes you really question why this organization hasn't had more success than it has. But it's only had a quarter of a century to mark territory. 
Hopefully the next 25 years go better than the last. 
(h/t: Today's Fastbreak)
---
---