National Basketball Association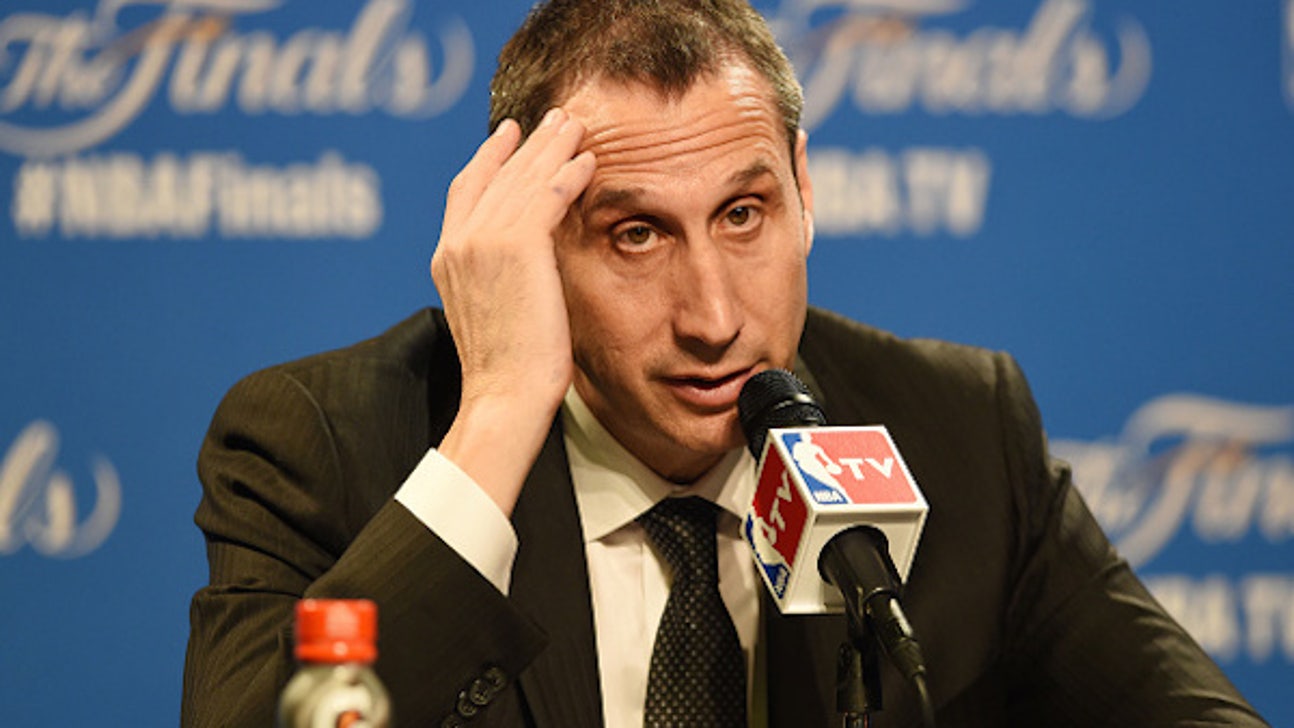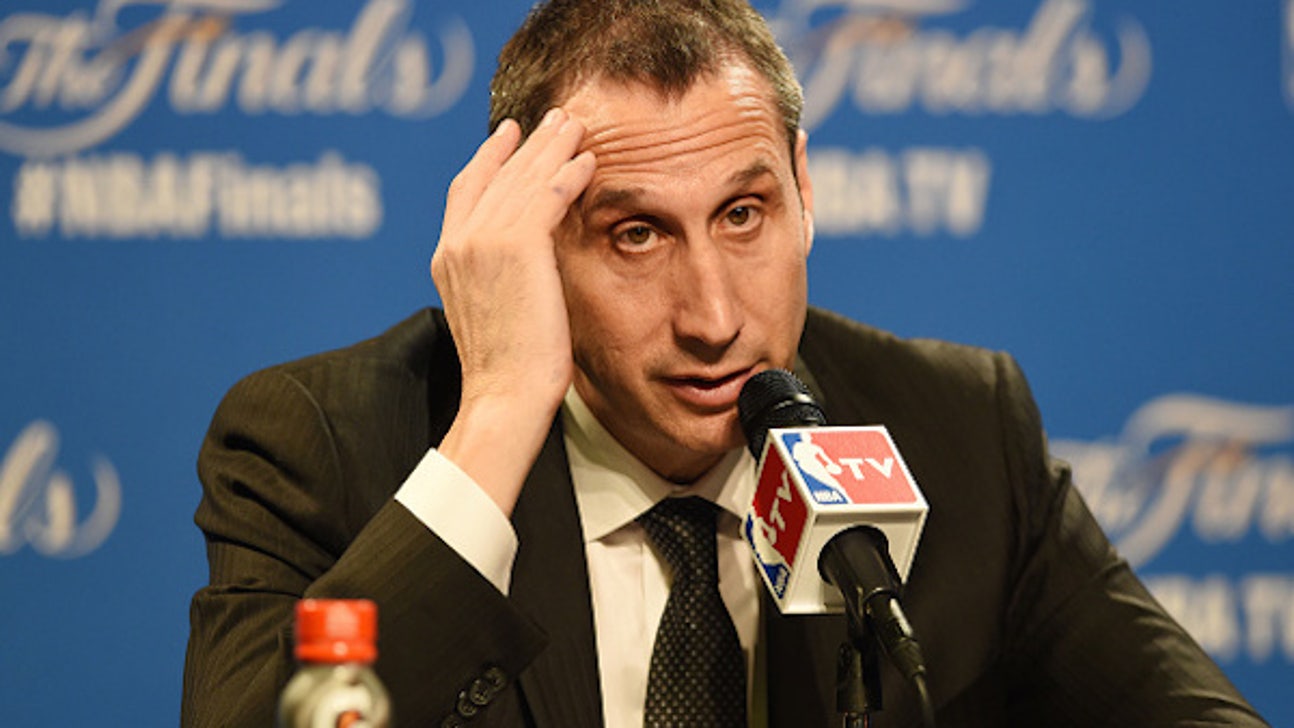 National Basketball Association
What exactly would people like David Blatt to do?
Published
Jun. 16, 2015 12:16 p.m. ET

By Joseph Nardone
Before the NBA Finals started, few were expecting the Cleveland Cavaliers to win the series. In fact, many predicted Golden State to win in a mere five games or even by simply sweeping the Cavs. That has obviously not happened, with much of the — deserved — credit going to LeBron James, yet people are still picking apart everything Cleveland has done.
It is unfortunate.
Considering that the Cavaliers, outside of James, have a roster which more resembles a team that doesn't make the playoffs, it is almost unfair to bash them for losing at this point. With two superstars out, an offensively limited Matthew Dellavedova being asked to be things he's not, J.R. Smith being put in a position to be the team's second-best offensive weapon, and several additional unwelcome realities, what exactly do people want them to do?
Heck, it is more logical to simply point out the absurdity of managing to win two games in this series than it is to ask why they aren't succeeding more. Those two wins, even using hindsight, still don't make that much sense. But, I suppose, we don't think that way.
Regardless, since LeBron has been getting all of the credit for keeping Cleveland competitive in the NBA Finals, the blame has to go somewhere because, well, blaming is something we do. Instead of blaming the lack of talent, or acknowledging the obvious fact that Golden State is the superior team, people have turned to David Blatt.
Almost tragically, Blatt has been in a no-win situation the minute James "wrote" a piece about coming home to Cleveland. Whatever successes the Cavaliers were to have were never going to be attributed to the four-time Israeli League Coach of the Year (1996, 2002, 2011, 2014).
Usually, the player who gets all the praise for a team's success also gets hit hard when the team falters. Not this Cleveland team, though. Not with the decomposing corpses of James Jones and Mike Miller getting real-life minutes in the NBA Finals. Certainly not with James making it clear that he's "the best player in the world" night after night in press conferences. And, obviously, not with the season's worth of stories coming out about the star and Tyronn Lue being the true coach of this Cavs team, and players listening to them more than Blatt.
Whether the narratives of Blatt having as much control of this Cleveland team as my infant daughter has of her bladder is true, the seeds were already planted to make the first-year head coach the scapegoat come Cleveland's inevitable downfall — with "inevitable" being the keyword.
The moment James came home, the superstar attempted to temper expectations. Even with Kyrie Irving already there and Kevin Love coming over from Minnesota, lessons with the Miami Heat helped to make James realize Rome wasn't built in a day. It even worked, to some degree, as media and fan backlash whenever the Cavs struggled were met with "but don't you remember the first year in Miami?" types of responses.
Except that was during the regular season. Fewer eyes on the franchise, not as much pressure on anyone, and the game-to-game hyperbolic statements which exist in the realm of the NBA Finals were not looming over anyone in the organization.
That's exactly where we are now, though. A clearly undermanned Cleveland team is on the brink of elimination, and people need to point the blame somewhere. Enter David Blatt, because few other tangible factors exist. Laziness, after all, is many a human's key ingredient when selecting the "reason" a team isn't winning, and we all know that if one established media person says Blatt is horrible, then it must be true. More so, coaches, like many people in the public eye, are never allowed to get better than the perceived images attached to them early on in their careers.
What is it exactly people would like Blatt to do? While Steve Kerr was praised for looking down his bench, seeing a plethora of quality players and options, and then going small, Blatt is afforded no such luxury. In fact, when he made an attempt to adjust his roster, barely using Timofey Mozgov in Game 5 after his stellar Game 4 performance, people questioned that decision. Of course Cleveland still lost Game 5, but Blatt's adjustment did help to narrow the gap between Game 4 and Game 5. On Sunday in Oakland, the Cavs were far more competitive in the fourth quarter than they were in Game 4. Really, it worked despite the final outcome being the same.
Even if you disagree with the only legitimate option he had, one has to wonder what else any other coach would have done in Blatt's situation. Already forced to give Mike Miller and James Jones double-figure minutes well after their primes have galloped ahead of their likely arthritic bodies — would you prefer he turn to Joe Harris on the bench and run some isolation sets for him?
Looking up and down Cleveland's roster, it is amazing that Blatt's gotten anything out of the players who are getting minutes anyway. Sure, Delly is a story, but would anyone project a team with him getting major minutes alongside Iman Shumpert, Tristan Thompson, Mozgov, and J.R. Smith, while even encompassing LeBron James being the type who would make the NBA Finals?
The answer is an obvious no … but that doesn't really matter since they're already participating in the sport's biggest event.
So what now? Kerr is fortunate enough that he has a roster which enables him to change his style of play at the drop of a hat, having two stars in Steph Curry and Klay Thompson, with the rest of the roster being mixed with proven yet still capable veterans like Andre Iguodala, Shaun Livingston, David Lee, and the now seemingly defunct Andrew Bogut. Marreese Speights embarrassed himself in Game 2, but he was legitimately strong in Game 1. He has mixed in with young studs like Draymond Green and Harrison Barnes. That's a lot of depth.
Blatt is left looking at his roster wishing he had a third of that depth or talent.
A simple practice to determine the disparity of the roster is to do a "fantasy draft" of the players in the NBA Finals. After LeBron James is selected with the first pick, how many Golden State players get picked before the next Cavalier player hears his name — four, five … six?
In a perfect world, a healthy Cleveland team would be facing themetrically all-time excellent Warriors, but the world isn't perfect. Crime occurs in every city, people continue to judge others by the color of their skin, and David Blatt is forced to look at his bench only to see the chalk outlines of Shawn Marion, Brendan Haywood, and the mostly useless Kendrick Perkins staring back at him as if they were some sort of viable alternatives to the other lifeless bodies of Jones and Miller getting all the "pray to gawd we don't give up 10 points in the two minutes James is allowed to sit" playing time.
To be fair, I'm not entirely too sure how much credit Blatt is to be given for getting the Cavaliers to the Finals without Kevin Love, nor for their competitiveness in them without Kyrie Irving, especially with the most self-aware athlete of all time, LeBron James, spinning stories of his excellence while having a supporting cast that wouldn't measure up to the worst Saturday Night Live ensemble. That said, I do know this: David Blatt will deserve none of the blame if the Cavaliers do not pull off one of the biggest upsets in NBA history.
It is a strange time to be David Blatt. Cleveland has exceeded all expectations placed on the Cavs before the season by making it this far, even winning two games in the NBA Finals without two superstars. However, none of it will matter. It is as though Blatt's clout would have been enhanced losing in the Eastern Conference finals or not helping to put the Cavs in a position where they are a mere two wins away from doing something as crazy as winning an NBA championship with the roster as currently presented.
No matter: It is a lot easier to negate Blatt's lack of options with a "witty" tweet demeaning the accomplishment that has been tricking the world into thinking the Cavs have a legitimate chance to win the NBA Finals. If they have a legitimate chance to win but are currently failing, it must be the head coach's fault … even though this has always been a player's league.
What is David Blatt supposed to do? 
"Kidnap two of Golden State's better players" is not an allowable answer.
Yet, that won't stop many from insisting that coaching is the deciding factor in this series … even though a flawed roster has already been worn thin by attrition against a far deeper opponent.
More from Crossover Chronicles:
---
---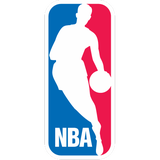 Get more from National Basketball Association
Follow your favorites to get information about games, news and more
---