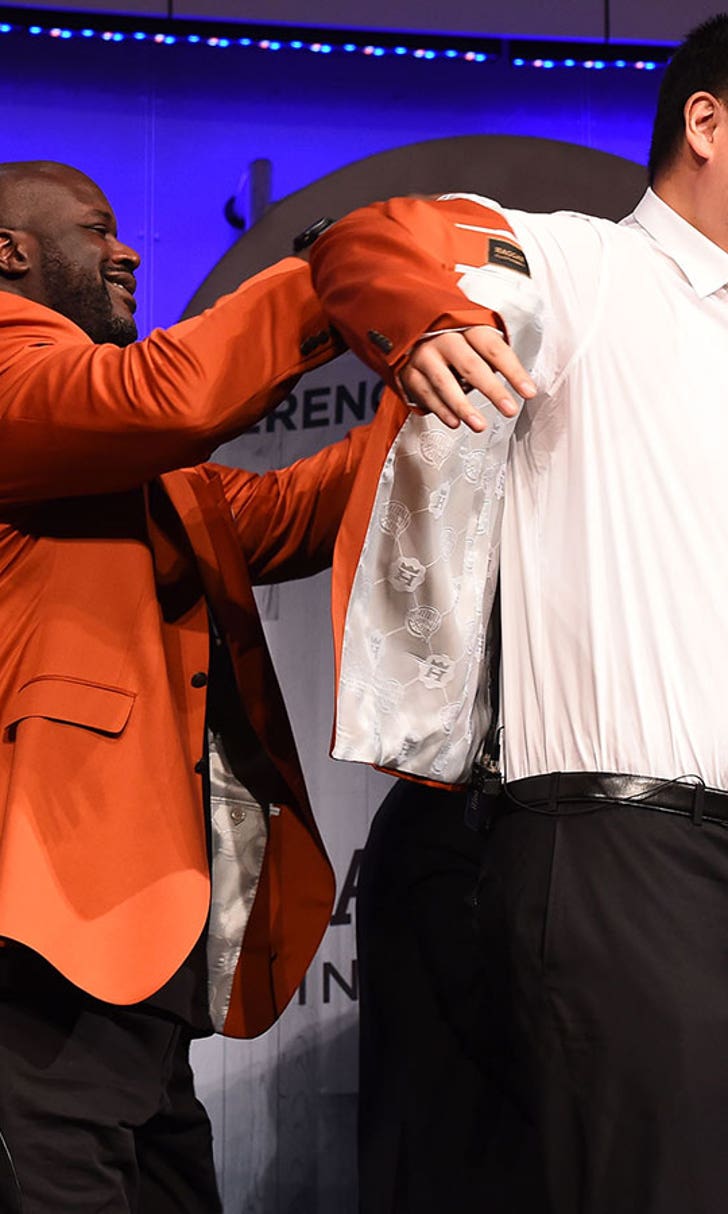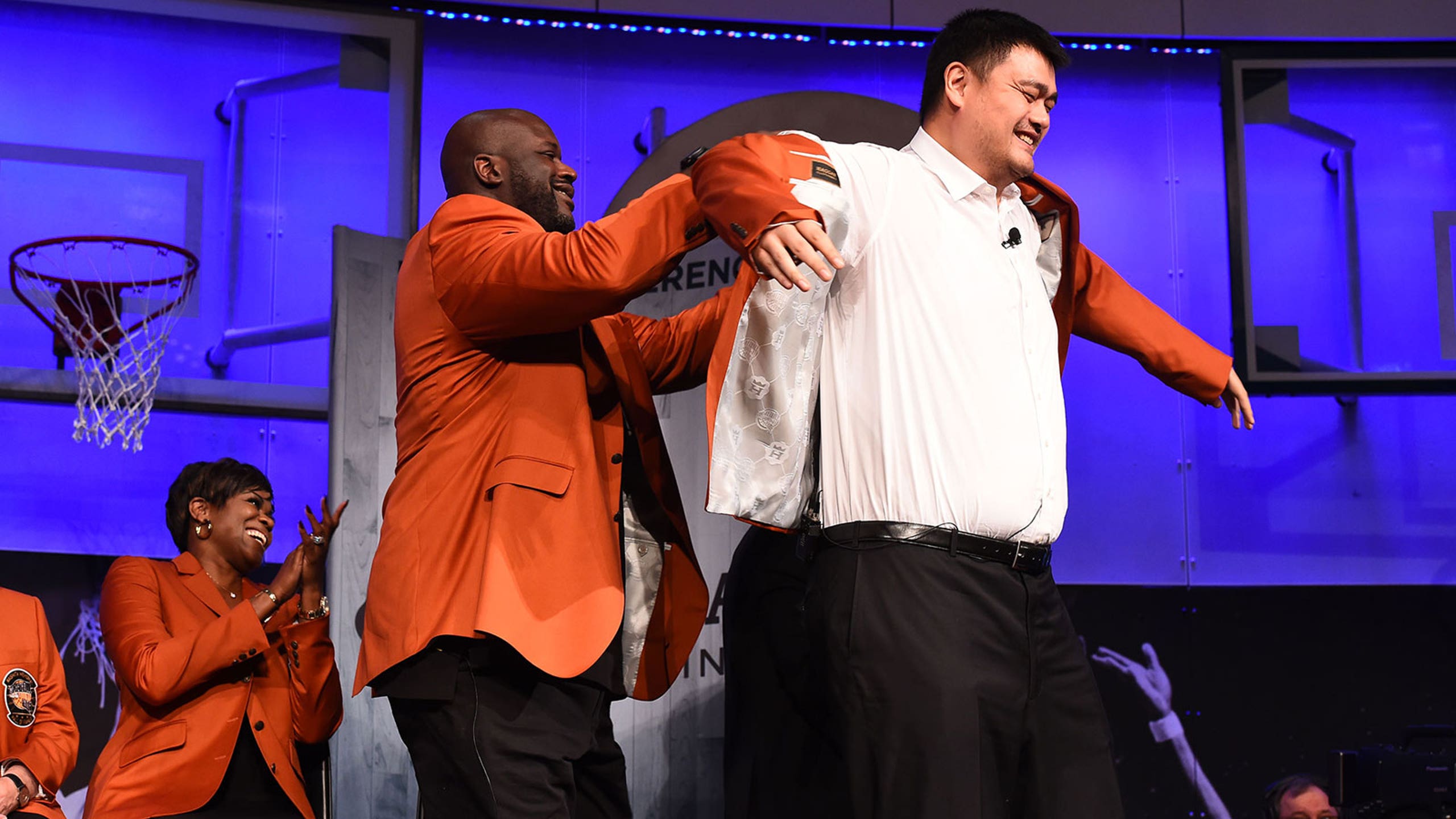 Watch Shaq help Yao Ming with his Hall of Fame jacket
BY foxsports • September 8, 2016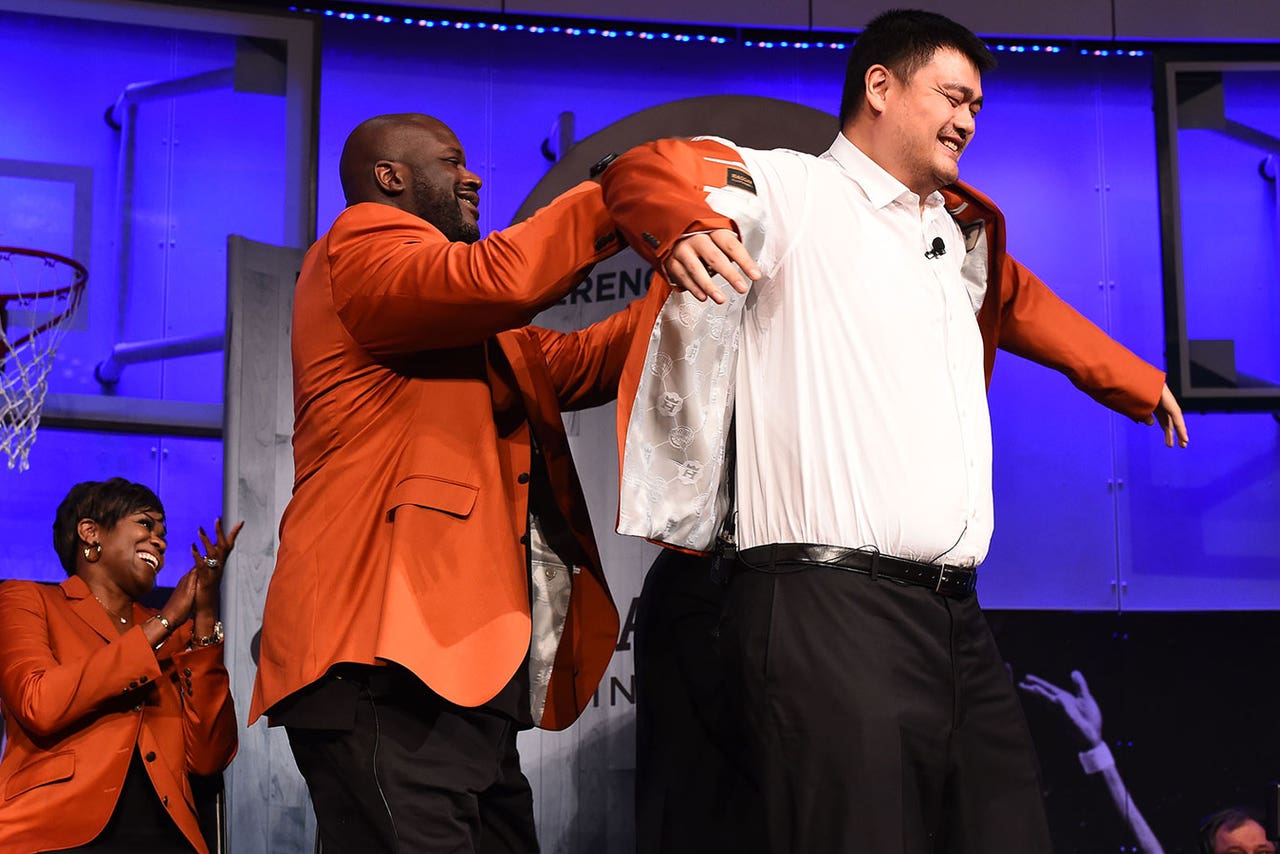 As a big man, Shaq respects big men.
That's why he asked to be presented at his Hall of Fame induction by Bill Russell and Alonzo Mourning, among others. And at Thursday's press conference, where Shaq and the other members of his class received their Hall of Fame jackets, he helped out an even bigger man than him.
As Hall of Fame president and CEO John Doleva tried to put Yao Ming's jacket on him, the 7-foot-1 Shaq swooped in to help the 7-foot-6 Chinese star:
Shaq had plenty of fun with his MASSIVE jacket: He theatrically waved off Doleva, clearing the way for him to strut solo across the stage as camera bulbs flashed:
Later, Shaq explained that his bravado was only his attempt to savor every moment of the experience. He said his speech Friday will be a love letter to those who helped him achieve a basketball dream that didn't seem real when he was a teenage army brat.
"I don't memorize a lot of stuff, but I have this one memorized," O'Neal said of his speech. "I wouldn't miss it for the world. I bought about 1,000 tickets to each event. All my family, everybody will be there. It's just great."
The Associated Press contributed to this report.
---
---