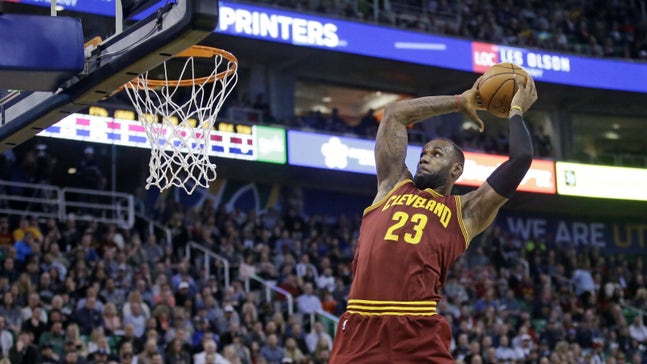 Watch LeBron flush home another off-target lob from J.R. Smith
Published
Mar. 15, 2016 12:22 a.m. ET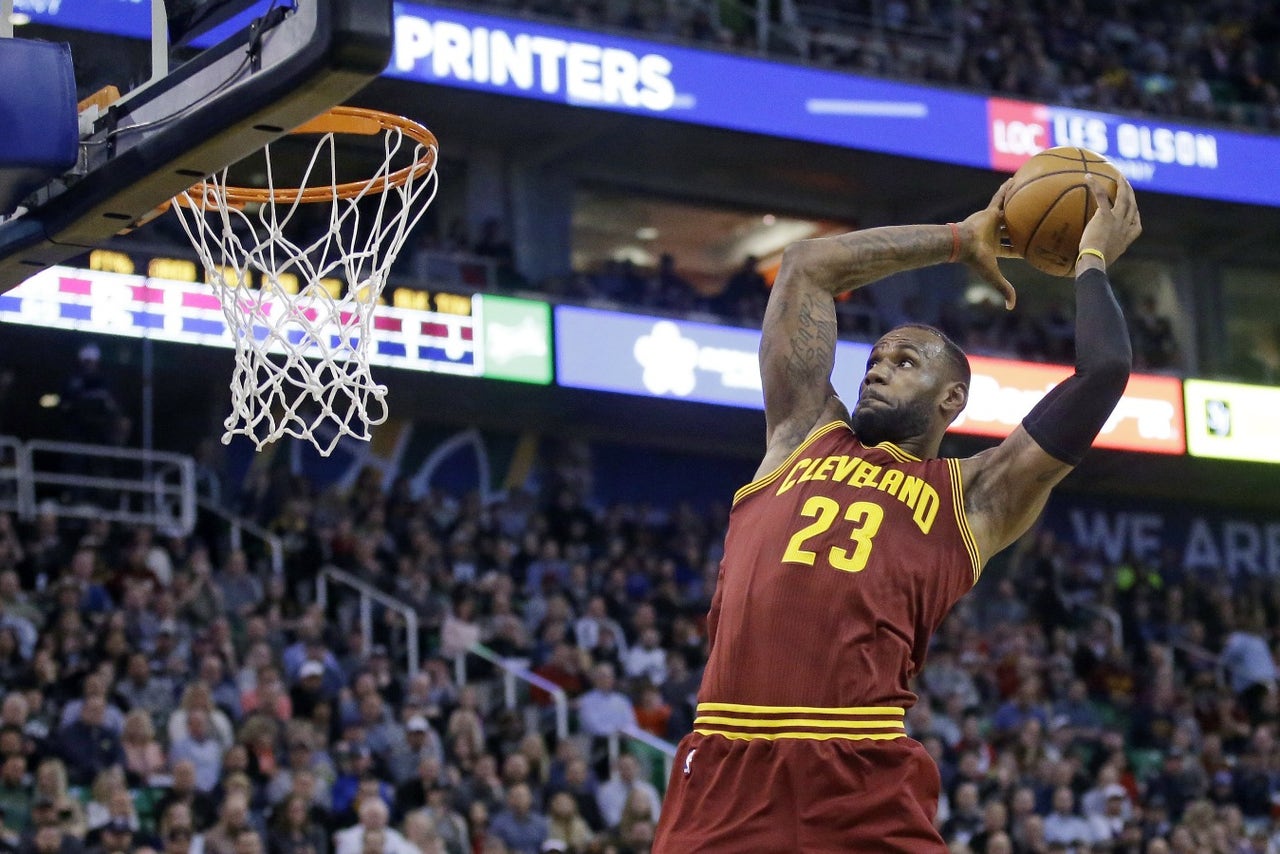 One of LeBron James's most underrated achievements in his second go-round with the Cleveland Cavaliers has been getting J.R. Smith -- a notable gunner with ball-stopping tendencies -- to share the ball more.
Smith isn't a good passer, of course, so the results can sometimes be hilarious.
Take, for example, Smith's lob to James on a fast-break against the Utah Jazz on Monday:
It's amazing LeBron caught that, and even more impressive that he was able to emphatically dunk it. 
But this wasn't Smith's first bad alley-oop pass. He had one last week against the Lakers, too:
Both plays took an insane amount of athleticism and hand-eye coordination from James, who is simply a freak of nature. Less than a handful of players could've made those plays.
Smith is clearly not a distributor, and should primarily be relegated to spotting up and attacking only when he has an opening. But getting him to pass -- even if he's hysterically off-target -- is better than him hogging the ball or playing selfishly, and should pay dividends for the Cavaliers as they trudge through the East.
Jovan Buha covers the NBA for FOX Sports. Follow him on Twitter: @jovanbuha.
---
---