National Basketball Association
National Basketball Association
Warriors-Grizzlies Preview
Updated
Mar. 5, 2020 1:56 a.m. ET

(AP) - Coach Steve Kerr may be apprehensive, believing his Golden State Warriors may need a mental and physical break before the playoffs start more than chasing the record for most wins in a season.
His young stars have no such doubts. With a once-in-a-lifetime chance to set a record with 73 wins by sweeping the final three games, they want to seize the opportunity beginning Saturday night against the Memphis Grizzlies.
''Everything is gravy at this point with coach Kerr,'' forward Draymond Green said. ''All he wanted was the number one seed. For a lot of guys in the locker room, it's not gravy. We put ourselves in a position all year. ... To get this far and kind of just tank it and say never mind? Face it, we'll probably never get to this point again. That's why it's only been done one time. I think most guys in the locker room are all in.''
The Warriors (70-9) joined the 1995-96 Chicago Bulls as the only teams in NBA history to win 70 games in a season by beating San Antonio 112-101 on Thursday night to secure home-court advantage throughout the playoffs.
To break the mark of 72 that Michael Jordan and the Bulls set 20 years ago, the Warriors must sweep a weekend road trip to Memphis and San Antonio and then beat the Grizzlies again in the season finale next Wednesday night at home.
''With three games left and 73 still there, it's obviously a lot to play for,'' star Stephen Curry said.
Kerr asked his players a few weeks ago if 73 wins was important to them. When most said yes, he made a pact with young stars like Curry, Green, Klay Thompson and Harrison Barnes that he would not force them to sit as long as they were honest about their health.
''I want to finish out these last three games,'' said Thompson, averaging 18.7 points in six games since back-to-back 40-point efforts. ''I pride myself on playing every game. I'm still young in my career. I'm only 26. When I'm 36 I'll be looking to rest more.''
Kerr said he would discuss the choice again with his coaches and players Friday on the plane ride to Memphis, and early Saturday he said he'd rest Andrew Bogut while being careful with the minute of others. Sixth man Andre Iguodala and backup center Festus Ezeli have recently gotten time off because of injuries.
But no one on the young core has gotten a game off since Curry missed a game with a sprained ankle on March 1.
''I'm not sure they actually need a rest physically. But maybe a break mentally will do them some good,'' Kerr said. ''On the other hand, I'm pretty sure we're not going to be in this position again next year. You can't keep winning at this level. It's a very unique situation.''
Kerr knows well what the Warriors have accomplished, having played all 82 games as a key reserve on the Bulls team that set the mark. He has noted the parallels of the toll the 82-game grind takes late in a season and knows that what his Warriors team is aiming to do is even harder than what Chicago did in breaking the mark of 69 wins set by the Los Angeles Lakers in 1971-72.
''In `96 we had to get to 70,'' Kerr said. ''We have to get to 73. When you're talking about an 82-game season, three games is huge. This is a monumental task if that's what we're calling it. Yes, I'm kind of confused with how we should approach it.''
Green and Curry have been the most vocal players about wanting the record, while some others like Iguodala and Bogut have downplayed its importance. Green made a point this week of telling his teammates that they should feel free to sit out a game if they feel like they need a rest and not feel as if they are letting teammates down.
''The goal is to win a championship, and nobody should sacrifice that for anything in this regular season,'' Curry said. ''If you're able to play, and feel like you can go out there and give what you got, and continue to build momentum into the playoffs, then we'll do it. I think that's kind of the majority.''
Curry and the other starters might not have to play much to take care of Memphis. Golden State dominated both meetings in November back when the Grizzlies still had Marc Gasol and Mike Conley, winning 100-84 in Memphis following a 119-69 result in Oakland - the worst loss in Grizzlies' history.
With Gasol out for the season and likely the same for Conley, Memphis (42-37) has lost 11 of 14. The Grizzlies fell 103-93 in Dallas on Friday, one night after clinching a playoff spot when ninth-place Houston lost to Phoenix.
The slump has dropped Memphis into sixth in the West, one-half game behind Portland and a game ahead of the Mavericks.
---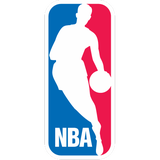 Get more from National Basketball Association
Follow your favorites to get information about games, news and more
---