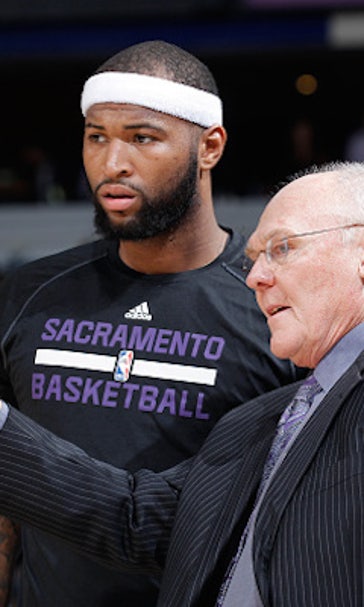 Vlade Divac on Karl-Cousins relationship: 'It's not pretty'
July 10, 2015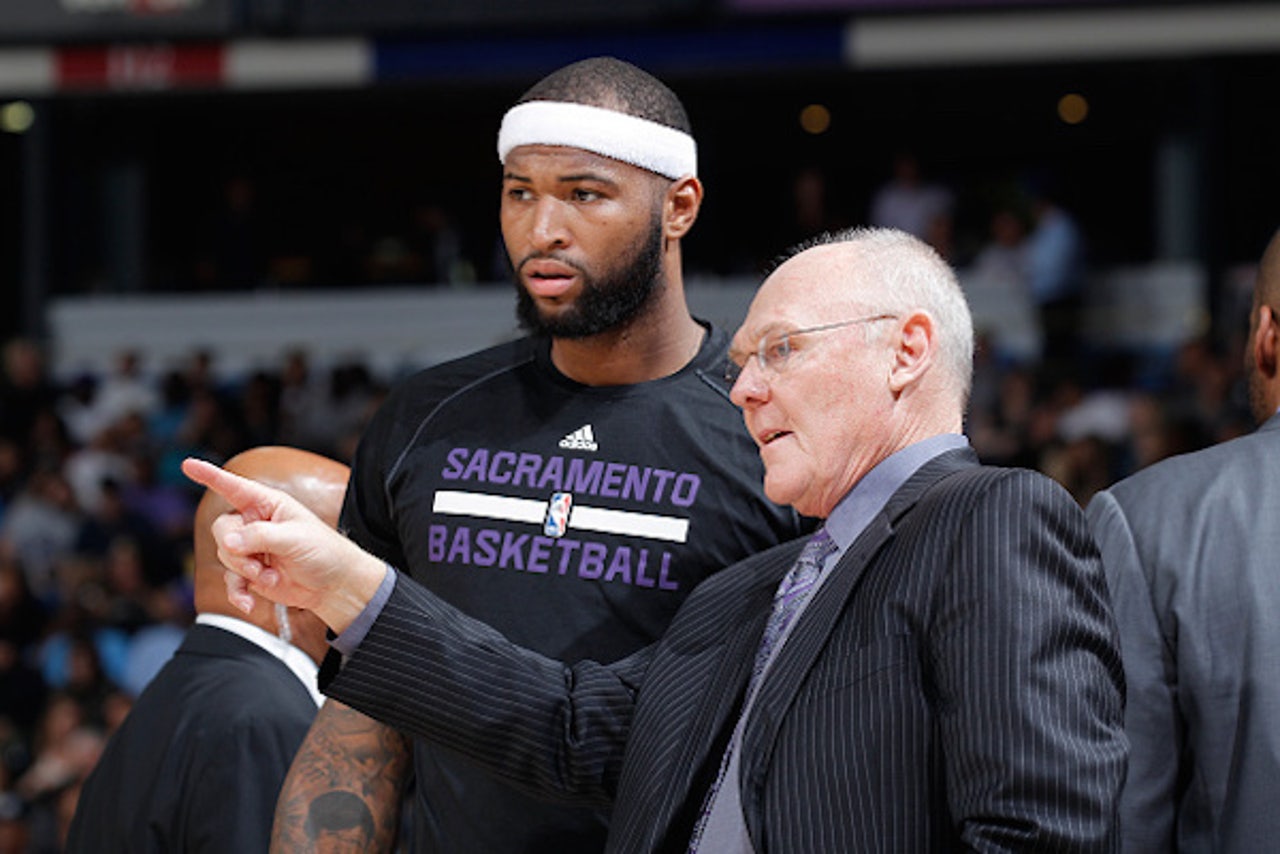 By Vincent Frank
It was just a few short weeks ago that the NBA world was abuzz with the potential that the Sacramento Kings would trade DeMarcus Cousins. Those reports were quickly replaced with other suggestions that head coach George Karl could be out of a job less than a year after the team hired him.
Now after a solid draft and a few quality off-season moves, things seem to have calmed down in Sacramento.
Though, don't tell that to Kings president Vlade Divac, who had some interesting remarks to share with Jim Rome earlier this week:
"I will be honest with you, I think it's not pretty right now," Divac said, via Rome's website. "I'm focused on bringing a better team this year, and I think I did a pretty good job in this free agency, and now I will be focused on the two of them. I think they should think about how they can do the best for this team, and I hope everything goes well."
No one can accuse Divac of not being a straight shooter with the media. His comments don't appear to be providing us much positives as it relates to the relationship between the franchise cornerstone and veteran coach.
Remember, it was just last month that reports surfaced indicating that Karl was attempting to create a united front on the team's roster to trade Cousins. In turn, the big man seemed to call out his head coach publicly.
At that time, sources within the organization told Yahoo Sports NBA insider Adrian Wojnarowski that a long-term relationship between the two isn't sustainable.
While still singing a somewhat pessimistic tone, Divac made sure to tell Rome exactly who was in charge within the organization:
"A lot of rumors around the country talking about 'he's not going to play for coach', 'coach wants to trade him'; it's not going to happen," said Divac. "If somebody is going to make a decision, I'm going to make the decision. So I want to keep them both here for now. DeMarcus is definitely our guy that we want to build a team around."
There doesn't seem to be a whole lot of support for Karl in these comments. Read into that what you want, but it's clear that there's a disconnect between the head coach and the team's front office.
Should things not improve between Karl and Cousins moving forward this summer and heading into training camp, a decision will likely have to be made between the two. Based on Divac's comments, Karl is the one who will need to back down or face the real possibility of being exiled from the California capital city.
More from Sportsnaut:
---
---