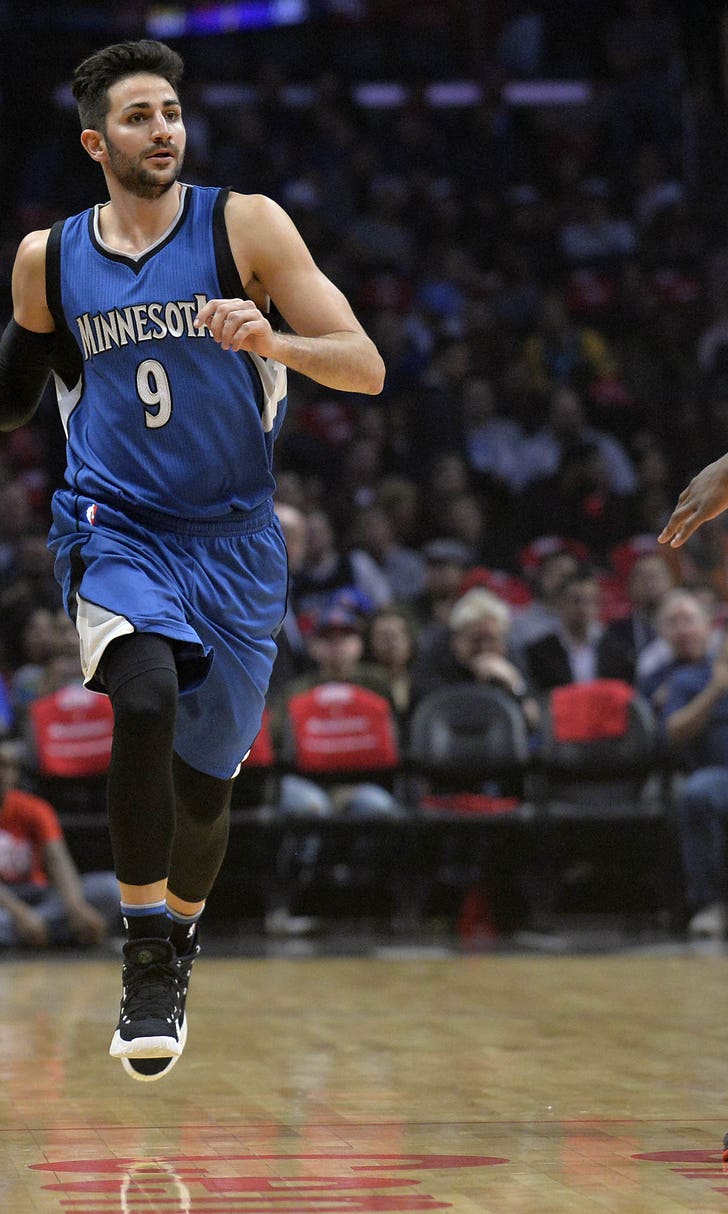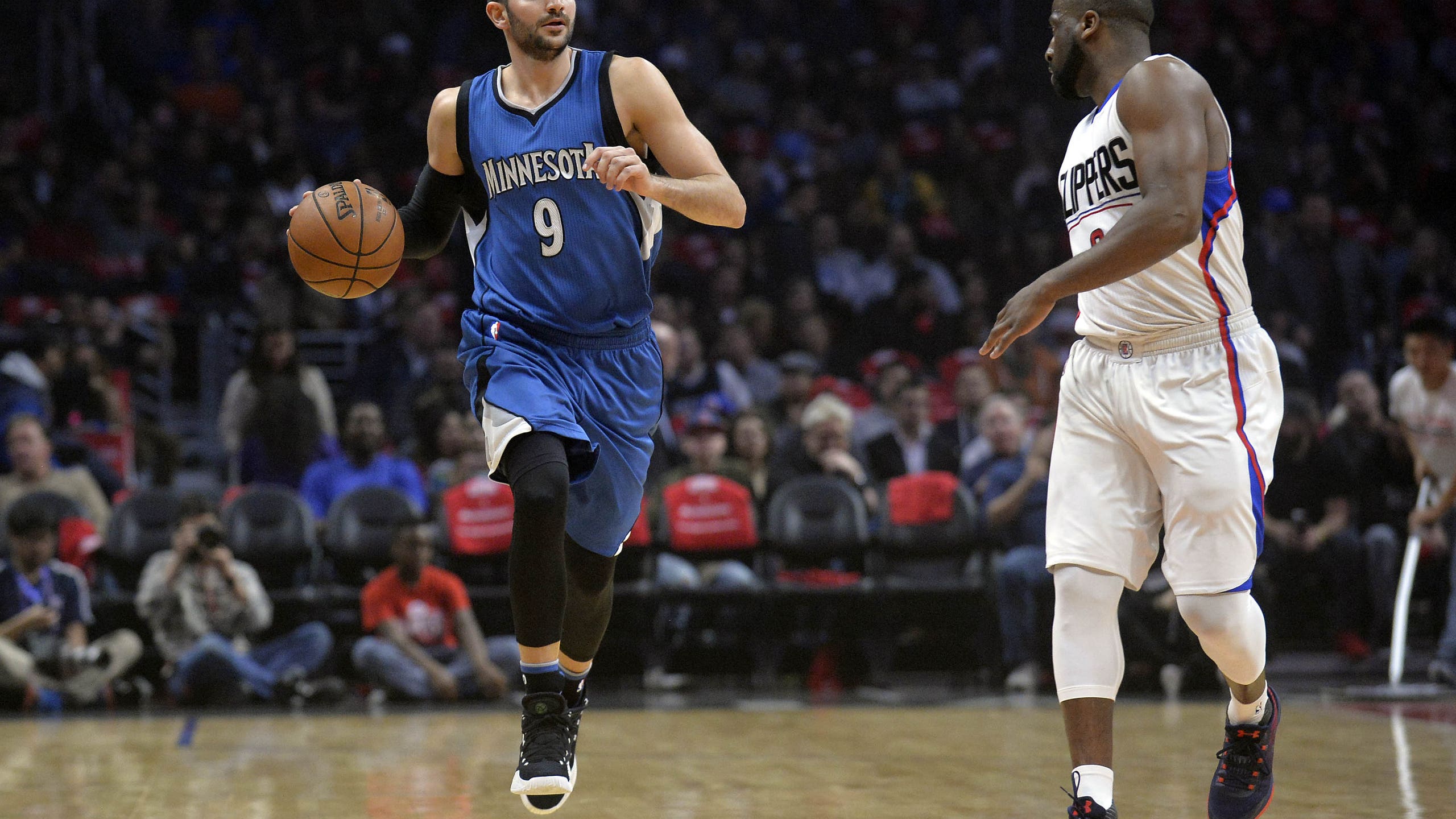 Timberwolves Notes: Rubio rumors, D-League clarity
BY Fansided and Ben Beecken/FanSided via Dunking with Wolves • June 30, 2017
As the Timberwolves enjoy an off-day to bask in the glow of their latest two-game winning streak, a couple of Wolves-related news tidbits surfaced around the basketball world.
The Ricky Rubio rumors are officially hot and heavy now, folks.
From the Adrian Wojnarowski rumor/non-rumor a week ago to ESPN's perhaps too-specific Reggie Jackson rumor that popped up late on Friday, we've now arrived at a couple of additional teams that may be Rubio suitors.
According to Sam Amico, the Chicago Bulls and New York Knicks are both interested in Rubio. At first glance, it's tough to see Rubio as a great fit in Chicago, and while he would work in New York, it's difficult to find a palatable trade match.
Yes, Rubio would be an upgrade for the Knicks, as Derrick Rose, Brandon Jennings, and Ron Baker have been a collective disaster at the point guard spot. But what would they give up?
Courtney Lee would be a great get, but that move would seem counter-intuitive for the Knicks as they'd basically be down to Justin Holiday at the two-guard position. Lance Thomas and his 39.8 percent career mark from beyond the arc would be interesting — as a throw-in.
In terms of the Bulls' roster, there's at least a lot more there to be intrigued with. Robin Lopez and Nikola Mirotic would be upgrades from Cole Aldrich and Nemanja Bjelica, respectively, but that wouldn't solve a whole lot for the Wolves.
More from Dunking with Wolves
Of course, there's the disgruntled Rajon Rondo + the Rondo/Thibodeau relationship. Don't sleep on that, as gross as such a trade might be. A swap of Rondo, Lopez, and Mirotic with Rubio, Aldrich and Bjelica would largely be a wash, with the Wolves likely forfeiting Mirotic via free agency and only gaining a bit of cap relief moving forward. Of course, it's not like they need the extra space.
A Rondo and Gibson for Rubio and Muhammad trade would be better, although Gibson is a free-agent-to-be as well. Such a trade would open up some minutes for Brandon Rush and likely make the Wolves marginally better, but wouldn't really move the needle.
Put simply, it's difficult to find a worthy match for the Timberwolves in a Rubio trade. His market value is too low; Jesse Blancarte of Basketball Insiders argued as much over the weekend.
If the Wolves are really married to trading Ricky Rubio, they've painted themselves into a corner. Everyone knows they want to move him, yet nobody will pony up.
Shifting gears, we should mention the news that Glen Taylor and the Timberwolves have signed a letter of intent to purchase the Iowa Energy and finally claim a one-to-one relationship with a D-League team. The Memphis Grizzlies, who have had the Energy as their affiliate for the past few years, will be moving their affiliation to an expansion team in Mississippi.
It's been a long time coming for the Wolves, as they'll now be the 18th team with a coveted one-to-one relationship, allowing the front office to dictate anything and everything with the D-League club. Most importantly, that will include the coaching staff and playing style, and it was no doubt high on Tom Thibodeau's list of things to get done shortly after joining the organization.
We'll have a preview of Tuesday night's Wolves-Suns tilt early on Tuesday. Until then…
---
---