National Basketball Association
National Basketball Association
Thunder come to Ibaka's defense about defense
Published
Jun. 20, 2012 2:20 a.m. ET

The Oklahoma City Thunder had to play a little defense Tuesday, on behalf of their defensive star.
Does Serge Ibaka really think LeBron James is a poor defender?
''I've talked to him many times and he's never mentioned that at all to me,'' Oklahoma City coach Scott Brooks said.
Yet Ibaka said it Monday, injecting some trash talk into the middle of the NBA Finals.
Ibaka was quoted as saying: ''LeBron is not a good defender. He can play defense for two to three minutes but not 48 minutes. LeBron can't play (Kevin Durant) one on one.''
James, the leading vote-getter on the All-Defensive team, has already said it's impossible to stop a player such as Durant for an entire game, so perhaps that's what Ibaka meant.
''Serge believes in me and he believes in what we do here, so he's just taking up for me and taking up for our whole team,'' Durant said.
Ibaka didn't talk after the Thunder's morning shootaround, but James was asked for his response to the comments.
''I'm not guarding KD for 48 minutes,'' James said. ''First of all, I'm not playing 48 minutes and KD's not playing 48 minutes. So I'm not guarding him for 48 minutes. But while I'm on him, I'm just trying to make it tough. I'm not sitting here saying I'm a Durant-stopper because there's no such thing. I've got to rely on my defense behind me to communicate with me.
'' But I don't really care what he said. Stupid. Everyone says something to me every series. You guys keep trying to get a quote from me.''
Told that the media might have gotten that quote with the ''stupid'' reference, James kept going.
''But it's not towards him, though,'' James said. ''It's not. I don't really care what he says. It's stupid.''
Durant said James is a good defender, which is obviously true. But the Thunder don't feel that James - or anyone else - is good enough to stop them if they execute their offense properly.
''It's not about him, it's about us and what we can do,'' Durant said. ''We can't come in a game worrying about how he's going to guard me, how he's going to guard (Russell Westbrook), how he's going to guard (James Harden). Can't worry about that. We've just got to play our games. That's basically what Serge was saying. Just play my game.''
---
AFTER FURTHER REVIEW, IT'S A FOUL: From playgrounds to the NBA Finals, it's pretty common for basketball players.
They don't like to admit that they actually fouled someone.
Take Kevin Durant, for example. He was whistled for five fouls in both Games 2 and 3, and was particularly unhappy with the foul that was called midway through the third quarter of Game 3 and sent him to the bench with his fourth.
His assessment of the calls?
''Well, a few of them I didn't think were fouls,'' Durant said.
Thunder coach Scott Brooks had a similar initial reaction about the two fouls called against his team defending Heat 3-point shooters in the third quarter. He hoped the tape would show that the shooters flopped, but he conceded they were good calls.
''That's the thing in NBA basketball. You always complain during the game, `I didn't foul him,' but looking back, it's a foul. You play a pick-up game, it's the same thing,'' Brooks said, imitating the argument that takes place on the playground.
`I didn't foul him.' `No, it's a foul.'
''You have an argument, then you shoot for the ball and whoever gets the ball,'' Brooks added. ''We can't do that here. We have to live with it. But I thought the two calls were great.''
---
HEAT'S HEIGHT: Charles Barkley picked the Heat and is sticking with them for now.
He knows it won't be easy for them in the future.
Barkley, the Hall of Fame player and TNT analyst working on NBA TV's pregame and postgame shows, said the Thunder just don't play the right style to beat Miami.
''The way you beat Miami is you have to pound them inside and Oklahoma City don't have that,'' he said. ''I don't think you're going to beat Miami shooting jumpers with a perimeter-oriented team.''
Barkley said Dallas was able to beat the Heat last year in the finals because the Mavericks had Tyson Chandler, who helped clog the lane against LeBron James and Dwyane Wade's drives and was a force on the boards.
''They just beat them up inside,'' Barkley said of the Mavericks. ''They've got a very small team. (Chris) Bosh is really an undersized power forward and they get smaller as they go to the bench.''
James, Wade and Bosh are all in their prime and signed to long-term contracts, but Barkley said that doesn't mean more finals berths are in their future.
''Every year, they're going to have to reload,'' Barkley said. ''They've still got a very small team, don't have a lot of depth. So it's not going to be as easy as people think it is just to keep reloading.''
---
DO FOUL A JUMP SHOOTER? It's long been a rule in basketball: Don't foul a jump shooter.
In this series, the coaches can see why it's gone out the window.
''I think there's a great emphasis, right now you get to this level, you don't want to give them anything. Both sides are,'' Heat coach Erik Spoelstra said.
In the third quarter of Game 3, three players were fouled shooting 3-pointers in a span of just a couple of minutes. Derek Fisher was hacked and made his, giving a four-point play to the Thunder, who wasted their lead by fouling Shane Battier and James Jones behind the arc. They made all six foul shots.
''You can tell that sense of urgency, and so you see an open 3-point shooter, you don't want to give him that look. It's that extra effort to get there,'' Spoelstra said, holding up and extending his arm for emphasis to make his point.
Still, he conceded teams don't want to foul jump shooters, and Brooks wasn't expecting a repeat of the foul follies.
''We have to contest their shooters and they have to do the same for our shooters,'' he said. ''But I'm sure tonight's game you might not see one of them.''
---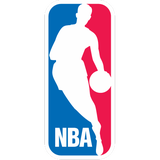 Get more from National Basketball Association
Follow your favorites to get information about games, news and more
---