National Basketball Association
National Basketball Association
Thompson acknowledges Zika concern, but wants to play in Rio
Updated
Mar. 4, 2020 12:25 p.m. ET

CLEVELAND (AP) Not even Zika worries will deter Klay Thompson from playing in the Olympics if asked.
The Golden State guard, while he and other potential Olympians in these NBA Finals acknowledged having some concerns about the Zika virus, made clear Tuesday he would accept any invitation that comes his way to represent USA Basketball at the Olympics in Rio de Janeiro.
''It would be an honor to play for Team USA,'' Thompson said. ''I'd love to go to Brazil.''
His insistence that he wants to play came one day after his Warriors teammate Stephen Curry announced he won't, citing needs to rest and heal as his primary reasons.
The Cleveland-Golden State finals matchup is loaded with Olympic prospects. Curry won't be going, but as many as seven other players in the series may still represent the U.S. this summer - and there's likely international Olympians like Australian teammates Andrew Bogut and Matthew Dellavedova, plus Nigeria's Festus Ezeli.
Warriors forward Draymond Green was downright emphatic about his hope to be there.
''Hell, yeah,'' Green said when asked if he wants to play, dragging his words out for theatrics.
Golden State's Harrison Barnes also said he wants to go, and 2012 gold medalist Andre Iguodala also hopes to play - but indicated he isn't sure to make the cut.
''I'm on the list,'' Iguodala said, ''but I think I'm the No. 14 pick.''
There are 12 slots on the U.S. roster.
Cleveland star and three-time Olympian LeBron James hasn't decided about playing in Rio yet, part of the reason why USA Basketball is working on two different roster scenarios in advance of the anticipated team announcement later this month. Kevin Love remains a possibility, and Kyrie Irving said he will decide after the finals.
Irving said the Cavs are in a tough series with the Warriors, ''so I haven't really thought about it.''
What many are thinking about, however, is Zika and its risks.
Zika is a mosquito-borne virus and although there have been outbreaks across other countries, Brazil has been hit hard. Zika is known to cause severe birth defects, part of the reason NBC "Today" show anchor Savannah Guthrie - who is pregnant - said Tuesday she will not accompany the network's team to Brazil for the Olympics.
U.S. cyclist Tejay van Garderen has already cited Zika concerns as his reasons for dropping out from Olympic consideration, and the World Health Organization is putting together an emergency committee to study the virus and examine risks of the games behind held in Brazil.
Bogut can't stand getting shots, so him already getting several as precautions for visiting Brazil shows how much he wants to represent Australia.
''Just being bitten by a mosquito and then come down with something is a pretty scary prospect,'' Bogut said. ''I've had my yellow fever shot already, which is a battle in itself. And then you've got malaria and you've got Zika. So being able to get that from an insect is pretty scary stuff.''
He then half-seriously detailed a precaution option.
''Might have to buy a hazmat outfit to arrive,'' he said.
Curry said Zika fears didn't factor into his decision. He wants to use the time off this summer to prepare for next season, the rigors of two years capped by NBA Finals appearances taking a toll.
''As his coach, I'm pleased,'' Warriors coach Steve Kerr said. ''He needs rest. ... He weighed all the dynamics and realized that a summer of rest would be the best thing for him long-term. And I think that's the wise choice.''
But Thompson said he thinks a couple weeks off between the finals and Olympic preparations will be enough for him.
''The best thing about Team USA, no one's logging heavy minutes,'' Thompson said.
Thompson acknowledged Zika worries him somewhat - ''mosquitoes love me,'' he quipped - but not enough to deter him from wanting to play.
''It's no joking matter,'' Thompson said. ''It's a little concerning. But at the same time, you've just got to take the precautionary steps to avoid it.''
---
AP Sports Writer Tom Withers in Cleveland contributed to this story.
---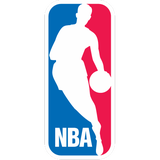 Get more from National Basketball Association
Follow your favorites to get information about games, news and more
---