The Warriors have some really big rings
October 28, 2015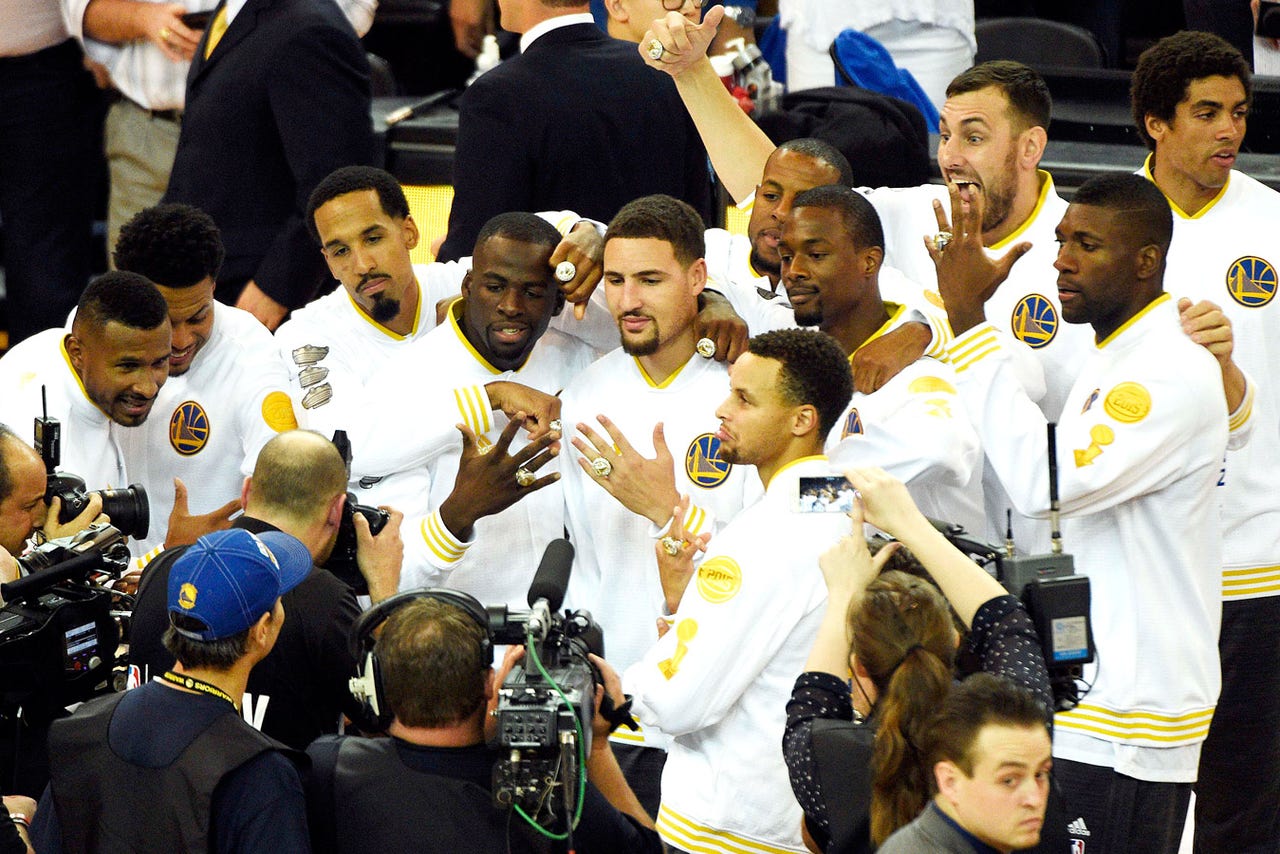 The Golden State Warriors received their 2014-15 NBA championship rings on Tuesday night in their season opener against the New Orleans Pelicans, and the ecstatic bunch celebrated the only way they knew how: by rapping together to Drake and Future's song, "Big Rings."
Indeed, those are some biiiigggggg rings. Championships rings tend to be overly flashy, but these take sparkle to another level.
They nearly take up half of the pinky and middle finger, too. 
According to Jason Arashaben (CEO) and Brant Branand (COO) of the Jason of Beverly Hills -- the jeweler that designed the Warriors' rings -- there are several details on the rings that are specific to the Warriors' culture and brand.
The rings are 67 percent gold to represent the team's 67 regular season wins. There are 16 princess cut stones to symbolize the team's 16 playoff wins. There also 240 stones on the face of the ring for the 240 total wins under the current ownership of Joe Lacob and Peter Guber. To honor Oracle Arena, the sides and interior of the ring feature aspects of the arena's architecture. And lastly, there are four stones that can only be seen under a black light to recognize the franchise's four championships.
Watch the story of the Warriors' rings here:
What a time.
---
---