National Basketball Association
National Basketball Association
The Latest: LeBron poses with outstretched arms near banner
Published
Jun. 22, 2016 1:38 p.m. ET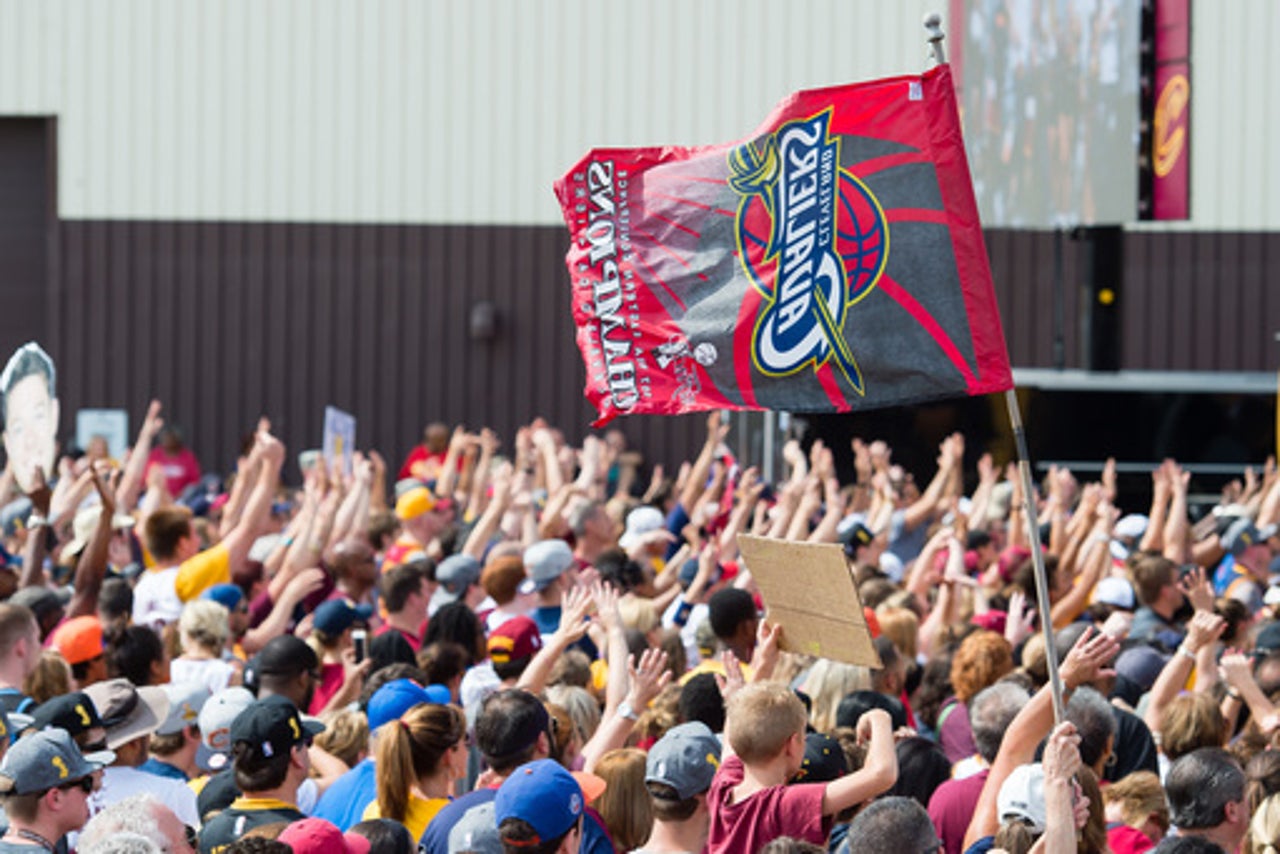 CLEVELAND (AP) The Latest on the parade for the Cleveland Cavaliers, who made a historic comeback to win the NBA title (all times local):
12:30 p.m.
Just feet from where his iconic, 10-stories-tall banner hangs, LeBron James posed with his arms outstretched just as he does on the giant mural - life imitating art.
Wearing a gold cap and chomping on a cigar, James gave fans near the start of the route a huge thrill when he stood in the Rolls Royce convertible he was riding in and posed for the photo of a lifetime.
Nearby, crowds have become so massive near the stage for the victory rally that large numbers of discouraged fans headed for their cars to drive home.
---
11:55 a.m.
The Cleveland Cavaliers title parade is at a brief standstill.
Enormous crowds on East 9th Street, near Progressive Field and Quicken Loans Arena, have stopped the procession.
Police in patrol cars and on horseback are attempting to move spectators back so the parade, which was supposed to last just 90 minutes, could resume.
---
11:45 a.m.
The Cavaliers title parade is underway with a truck spraying confetti into the crowd, Ohio State coaches riding in a convertible and the Ohio State marching band.
The parade started Wednesday morning after a short delay because of massive crowds.
Ohio State football coach Urban Meyer waved to the crowd from a convertible, sitting next to Buckeyes men's basketball coach Thad Matta.
Not far behind: the Lake Erie Monsters, the 2016 Calder Cup champions of the AHL.
---
11:20 a.m.
Large crowds are delaying the Cavaliers title parade. The crowd is so large near Quicken Loans Arena that the open-air vehicles that are supposed to carry the Cavaliers are having difficulty getting through to the staging area.
Fans are spilling off the sidewalks onto the streets, which are packed from Carnegie Avenue to the south all the way to Lakeside - nearly a mile stretch.
Cleveland officials have not provided an estimate of the crowd's size, but there are projections that more than 1 million people could swarm on Cleveland.
---
10:50 a.m.
For LeBron James, the party won't stop anytime soon.
The huge parade in Cleveland on Wednesday won't be the last celebration for James and his title with the Cavaliers. He will be honored in his hometown of Akron on Thursday with a community-wide rally.
James has had a major impact with children in his hometown and last year his foundation established a scholarship that will cover tuition for city students who enroll at Akron University and maintain good grades.
James has never forgotten where he's from and often refers to himself as ''just a kid from Akron, Ohio.''
---
10:45 a.m.
A Cleveland television station is reporting that some flights have been delayed at Cleveland Hopkins International Airport because of traffic problems as thousands of fans planning to attend the Cleveland Cavaliers victory parade and celebration went to the airport to catch trains into downtown.
WJW-TV reports (http://bit.ly/28PRmA8) that some air crews have been having problems reaching Hopkins, delaying flights. Parking lots at the airport also are full.
Hopkins officials could not be reached Monday morning.
There are also reports of long waits for trains at Hopkins.
---
10:30 a.m.
Police are struggling to handle the overflowing crowd near Mall B, the large outdoor area where the Cavaliers post-parade championship rally will take place.
Cars became stuck at intersections along Lakeside Avenue as the crowd, more than 30 deep in some spots on the sidewalk, broke through barriers and stopped traffic in downtown Cleveland.
Complicating matters, a concrete mixer was blocked and its driver needed help from officers to back down the street as pedestrians darted and dashed around him. Much of Cleveland is under construction or renovation as the city gets ready to host the Republican National Convention next month.
---
10:15 a.m.
Cleveland fans upset with the planned removal of the giant LeBron James banner across from Quicken Loans Arena can take some comfort in knowing that Sherwin-Williams Co. will put it back up this fall.
The company announced in May that it would be replace the 10-story-tall James banner with a red, white and blue one that says, ''This Land is Our Land.'' A company spokesman says that banner is meant to celebrate Sherwin-Williams' 150th anniversary and to welcome visitors to the Republican National Convention.
Upset fans recently created a petition drive on Change.org urging the company not to remove the James banner after he led the Cavaliers to the city's first major sports title in 52 years.
The spokesman says the LeBron banner will stay up until July 4, two weeks before the start of the convention. The tri-color banner will be on the wall of the paint company's headquarters for about three months.
---
9:45 a.m.
Fans of all size, shapes, colors and ages are lining downtown Cleveland streets dozens deep hours before a parade celebrating the Cavaliers' improbable NBA championship.
Twenty-nine-year-old Megan Esposito got to work early on Monday to make sure she could take a personal day. She said she recently moved back to hometown Cleveland and she's ''never leaving again.''
Bars throughout downtown had filled by 9 a.m., and lines at coffee shops snaked out the door and onto the streets.
The open areas accessible to the public around the rally stage were jammed with people.
High-end convertibles parked in rows near Progressive Field waited to carry Cleveland's conquering heroes past their adoring fans. LeBron James and Kyrie Irving will be riding in style in Rolls-Royce sedans.
---
8:15 a.m.
A parade held somewhere else for more than a half-century is rolling through Cleveland.
No longer the butt of jokes, it's a title town again.
Hundreds of thousands of fans, some arriving Tuesday night to camp on the sidewalk for the best view, are lining the downtown streets to cheer superstar LeBron James and the Cavaliers, who made history by overcoming a 3-1 deficit to beat Golden State in the NBA Finals and end the city's 52-year championship drought.
Cleveland fans young and old are partying like its 1964. This is the celebration James promised when he returned to his home state two years ago.
The Akron-born James was named Finals MVP, and his third title solidifies his place among the game's greats. He was already Ohio basketball royalty - King James - and he's now the one who stopped a half-century of sports suffering.
---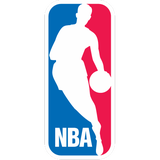 Get more from National Basketball Association
Follow your favorites to get information about games, news and more
---