National Basketball Association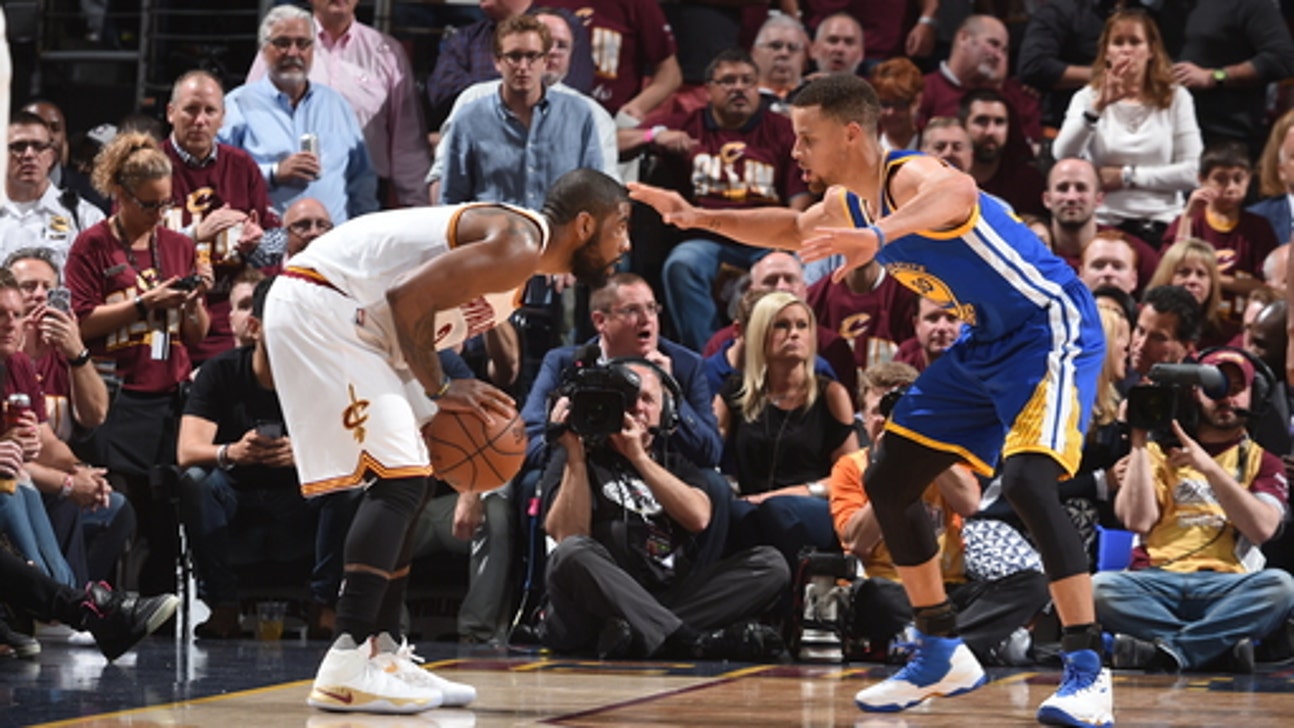 National Basketball Association
The Latest: Commissioner says NBA will talk with refs union
Published
Jun. 8, 2016 11:38 p.m. ET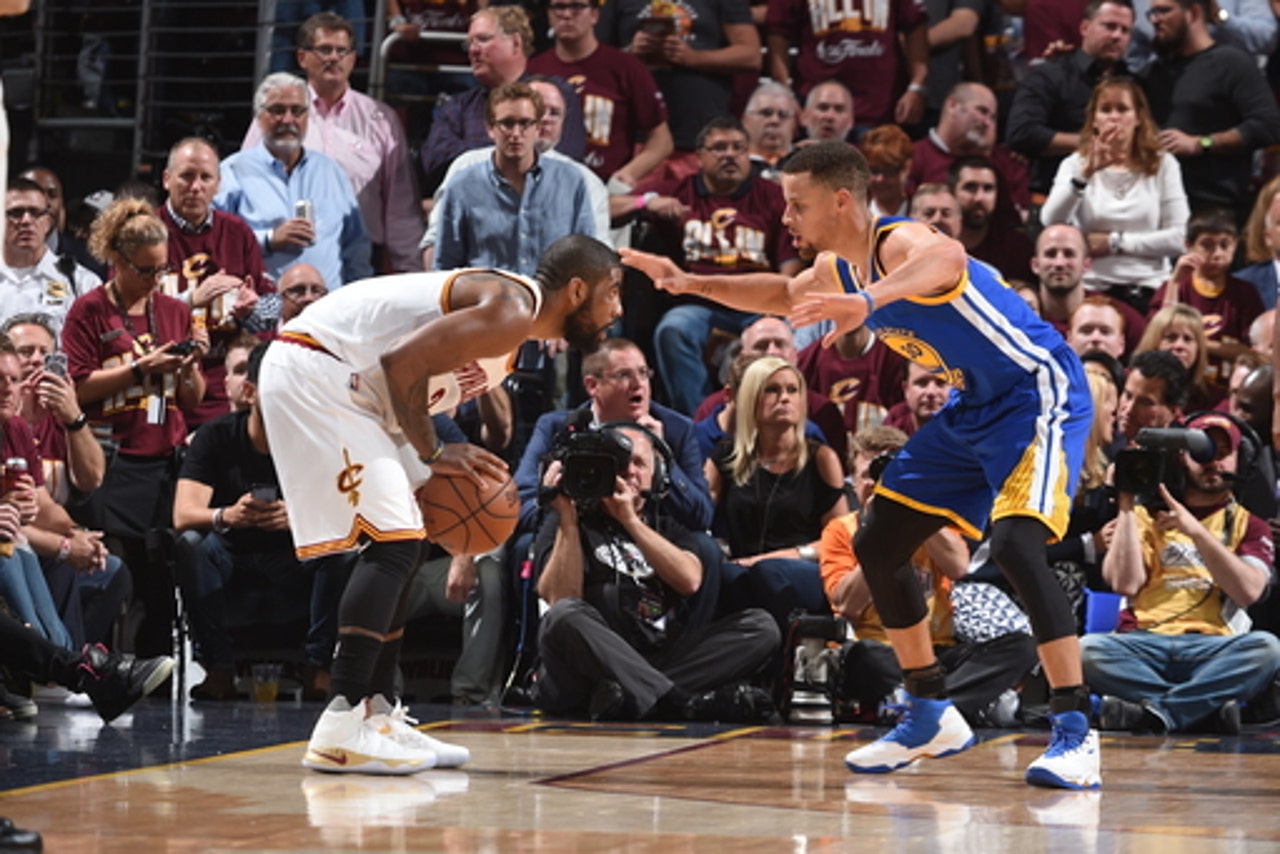 CLEVELAND (AP) The Latest on Game 3 of the NBA Finals between the Golden State Warriors and the Cleveland Cavaliers (all times local):
10:30 p.m.
Commissioner Adam Silver says the NBA will talk with the referees union this summer but doesn't expect an end to the Last 2 Minute reports.
The National Basketball Referees Association called for the end of the reports in a statement Tuesday, or at least a reform in the process.
But Silver, in an interview with ABC during halftime of Game 3, said, ''I think you can't turn the clock back on transparency.''
The league issues the reports following all games that are within five points at the 2-minute mark. The reports assess all whistles and notable non-calls.
Golden State's Steve Kerr is among the coaches who don't like the reports because they say the reports don't change anything. Silver says fans expect the accountability they provide.
---
10:15 p.m.
The Golden State Warriors stormed back into Game 3 with a resilient second quarter, trimming a 20-point deficit to eight and trail the Cleveland Cavaliers 51-43 going into halftime.
Klay Thompson returned from a bruised thigh to score 10 points in the period, picking up the slack for his struggling Splash Brother.
Stephen Curry is 1 for 5 with three turnovers, three fouls and two points. Warriors coach Steve Kerr pulled him briefly in the final three minutes and asked him if he was OK. Curry nodded and returned, but picked up his third foul with about 70 seconds to go in the half.
Tristan Thompson has been ferocious on the offensive glass, with seven of his 10 rebounds coming on that end. He also has eight points. After scoring 16 points in the first quarter, Kyrie Irving scored just three on 1 for 7 shooting in the second.
---
9:55 p.m.
After limping off the floor with a bruised left thigh at the end of the first quarter, Warriors guard Klay Thompson has returned to the game as Golden State has started to chip away at Cleveland's lead.
The Cavaliers led by as many as 20 in the first quarter, but Leandro Barbosa has helped the Warriors trim the deficit to nine with just over five minutes to go in the first half.
Barbosa was 5 for 5 from the field in Game 1, but his effort on defense has sparked Golden State in Game 3.
At the end of the first quarter, Warriors coach Steve Kerr was asked by Doris Burke what he saw from his guys to start.
''Not a whole lot,'' Kerr said in Popovichian fashion.
---
9:35 p.m.
Kyrie Irving has come alive in the NBA Finals. Irving shook off some monumental struggles in the first two games to score 16 points in the first quarter of Game 3 as the Cavaliers jumped out to a 33-16 lead over the Golden State Warriors.
Irving was 12 for 36 from the field in the first two games. But he made 7 of 9 shots to lead the way for a desperate Cleveland team. LeBron James added eight points and the Cleveland defense forced five turnovers and held the Warriors to 35 percent shooting.
No team in the NBA Finals has ever come back from a 3-0 deficit, so this is a must-win game for the Cavs.
The Splash Brothers were 0 for 8 in the first quarter. Stephen Curry was 0 for 3 and went to the bench with two fouls. And Klay Thompson limped off the court after taking a knee to the thigh from Timofey Mozgov.
---
9:25 p.m.
LeBron James called Game 3 a must-win for the Cavaliers. They have played with that sense of urgency to start the game.
The Cavs scored the first nine points of the game and have stormed out to a 21-8 first-quarter lead in raucous Quicken Loans Arena.
The Cavs made four of their first five shots, a predictable fast start given the stakes on Wednesday night. The Cavs trail the series 2-0, and no team in NBA history has successfully overcome a 3-0 series deficit.
Richard Jefferson started for Kevin Love, who is missing Game 3 with a concussion.
The Warriors have looked sluggish early. The Splash Brothers are 0 for 7 from the field and Golden State has turned the ball over four times.
---
8:45 p.m.
Golden State comes into Game 3 of the NBA Finals only five 3-pointers away from breaking its own league postseason record in that department.
The Warriors made 240 3s in last season's playoffs. They entered Game 3 on Wednesday night at 236 this season - and shooting with even more accuracy from long range than they did a year ago.
The Warriors come into Wednesday night shooting 40 percent from 3-point range in these playoffs. They shot 37 percent when they set the 3-point mark last season.
Only five teams in NBA history have made more than 200 3-pointers in a single postseason: Last year's Warriors, this year's Warriors, the 2008-09 Orlando Magic, the 2013-14 San Antonio Spurts - and the other team in this year's finals, the Cleveland Cavaliers.
---
8:25 p.m.
Cleveland has a new villain.
Warriors forward Draymond Green, the center of controversy throughout the playoffs, was booed when he took the floor for pregame warmups prior to Game 3. The Cavaliers have been unable to stop Green, who averaged 20 points and shot 16 of 31 from the field in the first two games.
Green was especially effective in the Warriors' 110-77 rout in Game 2, scoring 28 points on 11 for 20 shooting with seven rebounds and five assists. Green was fined for kicking Oklahoma City's Steven Adams in the groin during Game 3.
The pregame treatment from the fans didn't seem to bother Green, who worked on his shot for about 20 minutes and then ran off the floor smiling to more boos and taunts.
---
8:15 p.m.
Golden state forward Anderson Varejao is back at Quicken Loans Arena on a game night, just in a different uniform.
Varejao started this season with Cleveland before getting traded to Portland, ultimately landing in Golden State for the stretch run. When he arrived at the arena about two hours before Game 3, Varejao - a longtime fan favorite in Cleveland - stopped to hug several arena workers before entering the Golden State locker room.
If he appears in Games 3 or 4 of these NBA Finals, it will be Varejao's first time playing in Cleveland as an opponent.
---
7:50 p.m.
Golden State coach Steve Kerr says he is devastated by the unexpected death of former NBA player and fellow former Arizona Wildcats standout Sean Rooks, who died Tuesday.
Kerr opened his pregame remarks before Game 3 on Wednesday night with a statement about Rooks, doing so without being prompted by a question. He also spoke about how upset he was over Rooks' death at the Warriors' shootaround session earlier Wednesday.
''He was a gentle giant,'' Kerr said. ''He always had a smile on his face ... heart of a teddy bear. I'm devastated for his family, especially his kids.''
Rooks' son, Kameron, is a 7-footer playing for California - where he's a teammate of Kerr's son, Nick. Rooks is survived by his daughter Khayla and his mother Deborah Brown.
''Unbelievably sad,'' Kerr said.
---
7:40 p.m.
The streets were rocking outside Quicken Loans Arena in the build up to Game 3 of the NBA Finals.
With a band blasting pop hits, fans hoisted jumpers on a court set up next to the building while others tossed back adult beverages hoping the Cavaliers could cut into Golden State's 2-0 lead in the series.
Stuart and Adrienne Biel flew from Washington D.C. with their 4-year-old daughter, Josie, who showed off her wristbands and proudly proclaimed she took an afternoon nap in hopes of making it through the game.
The Biels were like many Clevelanders - on edge.
''I'm cautiously optimistic,'' Adrienne said.
Her husband, a life-long Cleveland fan, wasn't so sure if the Cavs could end the city's 52-year championship drought.
''As a Cleveland fan, I'm not sure this is going to be the year it ends,'' he said. ''It's been a long time. Some day. I'm just glad to be here.''
---
7:25 p.m.
Richard Jefferson will replace concussed Kevin Love in the starting unit for Cleveland in Game 3 of the NBA Finals, and LeBron James will start at power forward in an effort to try and match Golden State's speedy lineup.
Cavs coach Tyronn Lue made the announcements about two hours before tipoff, a move that wasn't necessarily surprising given that Jefferson was in a starters' uniform when the team held its morning shootaround.
The team ruled Love out several hours before Game 3. He remains in the NBA's concussion protocol, after taking an elbow from Golden State's Harrison Barnes in the back of the head and having to leave Game 2 on Sunday night.
''He's frustrated that he's not able to play,'' Lue said. ''But that's the protocol. ... Someone else has to step up right now.''
---
7:10 p.m.
Vince Carter got a bronze trophy at these NBA Finals.
He's still hopeful on getting his hands on the gold one.
Carter was recognized Wednesday as the winner of this season's Twyman-Stokes Teammate of the Year award, given to the player deemed the NBA's best teammate based on selfless play, leadership on and off the court as a mentor or role model, plus commitment and dedication to the team.
''That's who I am,'' Carter said before Game 3 in Cleveland on Wednesday night. ''I just try to be a great teammate.''
Carter was introduced by Shane Battier, who was wearing one of his Miami Heat championship rings. Carter said he still wants a chance to be part of a Finals win of his own.
Carter, 39, said he still wants a chance to be part of a Finals win of his own.
''Being here is pretty awesome as well,'' Carter said.
---
6:40 p.m.
LeBron James says Game 3 is ''do or die'' for the Cleveland Cavaliers.
The league says teams have to win four games to win a series, but he's right nonetheless.
When Game 3 between Cleveland and Golden State tips off Wednesday night, the Cavaliers will try to avoid becoming the 13th team to fall into a 3-0 hole in the NBA Finals. The last team to find themselves in such a predicament was - oddly enough - the Cavaliers in 2007, against San Antonio.
No team in NBA history has successfully rallied from a 3-0 deficit. And in the last 60 years, eight of the nine teams that lost the first three games of the title series wound up getting swept. The one exception there was Seattle, which pushed Michael Jordan and Chicago to six games in 1996 before succumbing.
---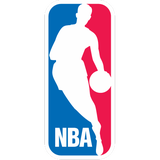 Get more from National Basketball Association
Follow your favorites to get information about games, news and more
---