National Basketball Association
National Basketball Association
The Latest: Cavs in full control, up 31-11 after 1st quarter
Updated
Mar. 4, 2020 5:09 p.m. ET

CLEVELAND (AP) The Latest on Game 6 of the NBA Finals between the Golden State Warriors and the Cleveland Cavaliers (all times local):
9:35 p.m.
LeBron James is picking up right where he left off in Game 5. James has been absolutely dominant in the first quarter of Game 6, helping the Cavaliers take a 31-11 lead.
James had nine points, four assists, two steals and two soaring dunks to get Quicken Loans Arena exploding. Tristan Thompson controlled the glass with nine rebounds to go with seven points and the 20-point lead is the largest first-quarter deficit the Warriors have faced all season. They were down 17 in Game 3.
James had 41 points, 16 rebounds, seven assists, three steals and three blocks in Cleveland's Game 5 win in Oakland that kept the Cavaliers alive.
The Warriors look dazed from the big punch delivered early. Stephen Curry played just six minutes after picking up two quick fouls and Golden State shot 22 percent with four turnovers. Their 11 points are their fewest scored in a quarter this season.
---
9:15 p.m.
Ayesha Curry is in the building. But the Golden State Warriors haven't shown up yet.
After having some issues with the transportation to Game 6, Stephen Curry's wife tweets that the bus finally pulled into Quicken Loans Arena just before tipoff.
''Pulling in ... It's 9 p.m. ... Anywho ... (hashtag)LetsGoWarriors !!!!!'' she tweeted.
Her husband's team isn't off to a much better start. The Warriors missed their first six shots in the game and LeBron James threw down a big dunk in transition to make it 6-0 three minutes into the game.
Kevin Love is off to another shaky start for the Cavaliers with two fouls in the first two minutes. He's on the bench.
---
9 p.m.
Stephen Curry got into Quicken Loans Arena without difficulty.
His wife didn't.
Ayesha Curry - who hasn't been shy about being outspoken on social media during these playoffs - says the bus that was carrying Golden State's family members to Game 6 of the NBA Finals in Cleveland on Thursday night was having trouble getting into the arena. In a subsequent tweet, she sent a photo from the bus as if to illustrate the troubles passengers were having with security letting them off and into the building.
''They won't let us in yet. Interesting tactic though. Again,'' she wrote.
---
8:45 p.m.
Last season's NBA Finals MVP is back in Golden State's starting lineup.
Andre Iguodala will start Game 6 for the Warriors, taking the spot that opened up when center Andrew Bogut was lost for the remainder of the series with a left knee injury.
Iguodala starting means the Warriors will open with Draymond Green - back from his one-game suspension for flagrant fouls - at center.
It's the third start in this year's playoffs for Iguodala, who also opened Game 7 of the Western Conference finals and Game 5 of this series. He started Game 5 in Green's place.
---
8:30 p.m.
With its fire-spewing scoreboard, Quicken Loans Arena is one of the NBA's rowdiest home floors. It's known simply as ''The Q'' - and that doesn't stand for quiet.
Cavaliers forward Tristan Thompson is expecting Cleveland's crowd of 20,000-plus fans to shake the building's walls with noise for Game 6 on Thursday night. The Cavs are 8-1 at home during the postseason.
''The roof is going to fly off, I know that,'' he said. ''It's going to pop off, let it pop off and let it fall right on the street. There's going to be so much energy. I can see the excitement in the city just driving downtown, bumping into people. Everyone is excited.''
LeBron James, too, senses Cleveland's excitement.
''Our crowd is great,'' he said. ''From our intrasquad scrimmage to start the preseason, to our first preseason game to our first regular-season game all the way to the last game of the season, they don't change. ... We know what to expect out of them, now we need to bring our game.''
---
7:40 p.m.
Draymond Green apologized to his Golden State teammates for being suspended for Game 5 of the NBA Finals because of an accrual of flagrant-foul points during the playoffs.
His coach didn't need to hear any apology.
Steve Kerr revealed Thursday - a few hours before tipoff of Game 6 of the Golden State-Cleveland series - that he told Green what's done is done, and he wants his forward's focus solely on figuring out a way to help the Warriors win one more game this season.
''I approached him before he approached me and said `You don't owe anybody an apology. Without you we're not even here. We're all on vacation at this point,''' Kerr said. ''He's been phenomenal for us for two years. Great player. He's here tonight. So whatever happened last game or before that is meaningless. The only thing that matters is how he plays tonight.''
Golden State leads the series 3-2, and can clinch on Cleveland's floor for the second straight year with a win Thursday.
---
7:10 p.m.
Donald Trump's got next.
Once the Cavaliers and Warriors finish playing Game 6 and the arena is finally cleared some time in the early morning hours on Friday, the keys to Quicken Loans will be handed over to the Republican National Committee, which is holding its convention in Cleveland next month.
The RNC will make Cleveland home and intends to transform the arena, temporarily removing seats and constructing a massive stage where Trump will likely accept the party's nomination for president.
The Republican takeover could cause a logistical problem if there is a Game 7 on Sunday. The Cavs have been hosting watch parties while the team is on the road and with the arena under construction, the team has looked into alternate sites.
There have been discussions with the Indians about possibly using Progressive Field next door for the event, and the Browns have also been approached about holding it in 70,000-seat FirstEnergy Stadium.
---
6:35 p.m.
Golden State coach Steve Kerr has an old teammate coming to be part of Game 6 of the NBA Finals.
Turner Sports' Craig Sager was invited by ESPN to help with Thursday's broadcast on ABC. It's the first time Sager will work an NBA Finals game.
Sager and Kerr worked together for nearly a decade when Kerr was in broadcasting.
''I was excited,'' Kerr said. ''Having worked for TNT for eight years, Craig's a good friend and that was the one thing that we never got to do with TNT. We got to do the Final Four, got to do the playoffs all the way through the conference finals but never the NBA Finals. So I'm thrilled.''
---
6 p.m.
Movie time. Nap time. Game time.
Showing no outward nervousness before the season's biggest game, LeBron James spent a few hours leading up to tip-off taking an afternoon nap - a ritual the Cavaliers superstar has followed for years. James is a notorious creature of habit and he wasn't going to alter his routine before Game 6 of the NBA Finals.
''I sleep, for the most part,'' he said at the morning shootaround when asked about his plans for the afternoon. ''I'll watch a movie at some point, but not watch all of it. But I sleep. I get a lot of sleep on a game day, and it goes by pretty fast.''
James wouldn't reveal his cinematic choice, but he's been fixated on ''The Godfather'' trilogy throughout the postseason, watching on team flights.
''Unfortunately, I've been with him about five times when he's watched it,'' cracked forward J.R. Smith.
James was mostly relaxed when he spoke to reporters Thursday until he was asked about the black T-shirts Cavs fans will be wearing as the team tries to force a Game 7.
''As long as everyone wear them, then it will be a cool look,'' James said. ''But listen, I've got a lot to worry about than some damn T-shirts going around the arena. I'm trying to be calm here. You guys trying to raise my blood pressure over some T-shirts.''
---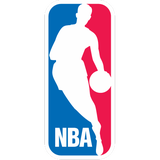 Get more from National Basketball Association
Follow your favorites to get information about games, news and more
---