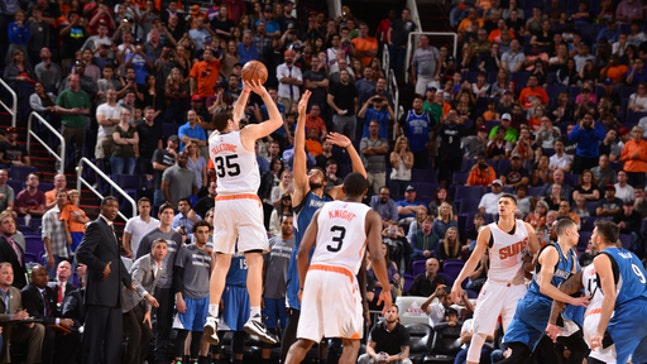 Teletovic's 3 with 1.2 seconds left lifts Suns over Wolves
Published
Mar. 15, 2016 3:04 a.m. ET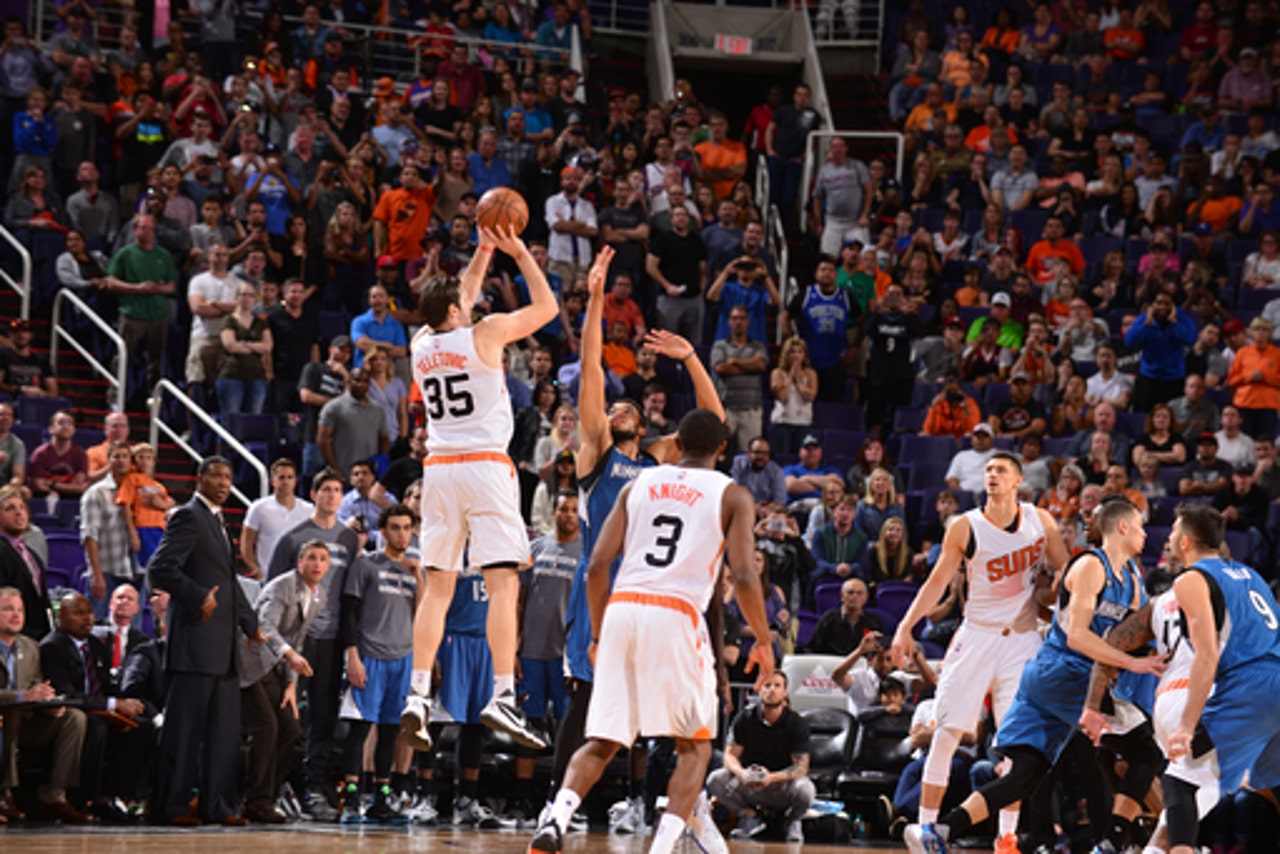 PHOENIX (AP) Mirza Teletovic made a 3-pointer with 1.2 seconds left to lift the Phoenix Suns to a 107-104 victory over the Minnesota Timberwolves on Monday night.
P.J. Tucker scored a career-high 23 points and Teletovic had 21 for the Suns, who won at home for the first time since Feb. 27 and just the second in almost two months. The Timberwolves (21-46) lost for the third time in the past four.
Tucker added 12 rebounds and Teletovic had 11 points in the fourth quarter. Devin Booker finished with 16 points and Tyson Chandler had 14 points and 11 rebounds for the Suns.
Zach LaVine led the Wolves with 28 points and Andrew Wiggins had 22. Karl-Anthony Towns finished with 17 points and 10 rebounds, and Ricky Rubio had 13 points and 17 assists.
---
---