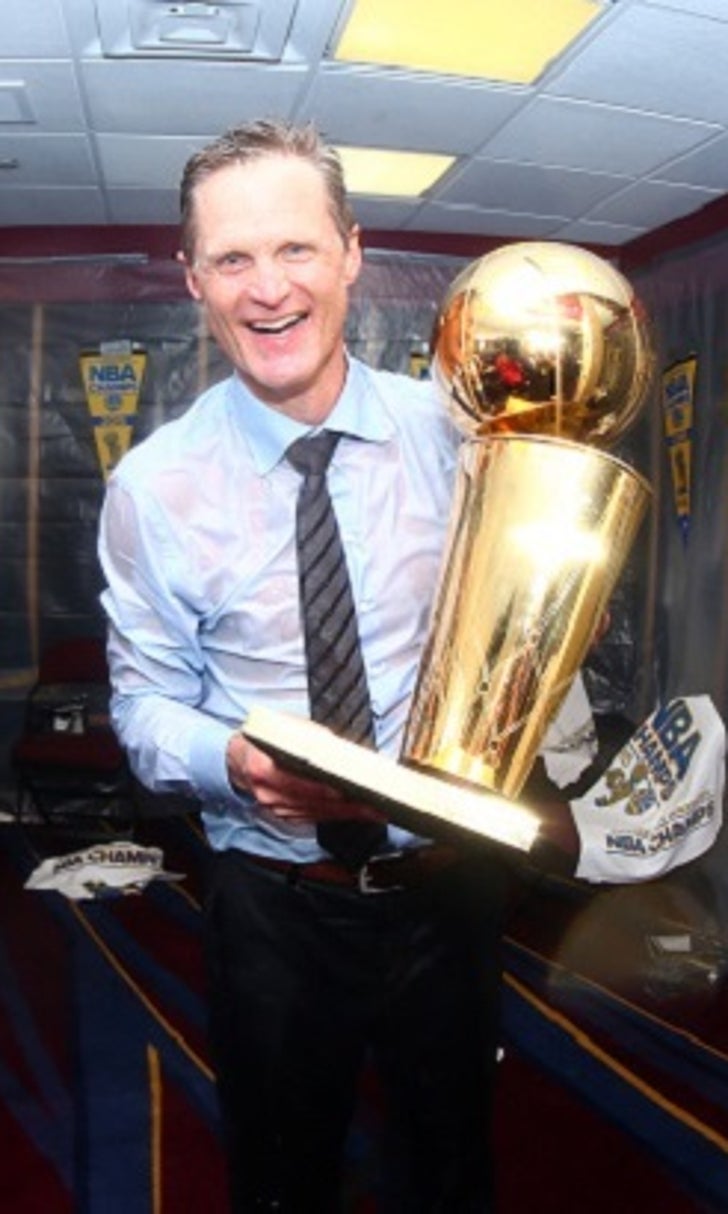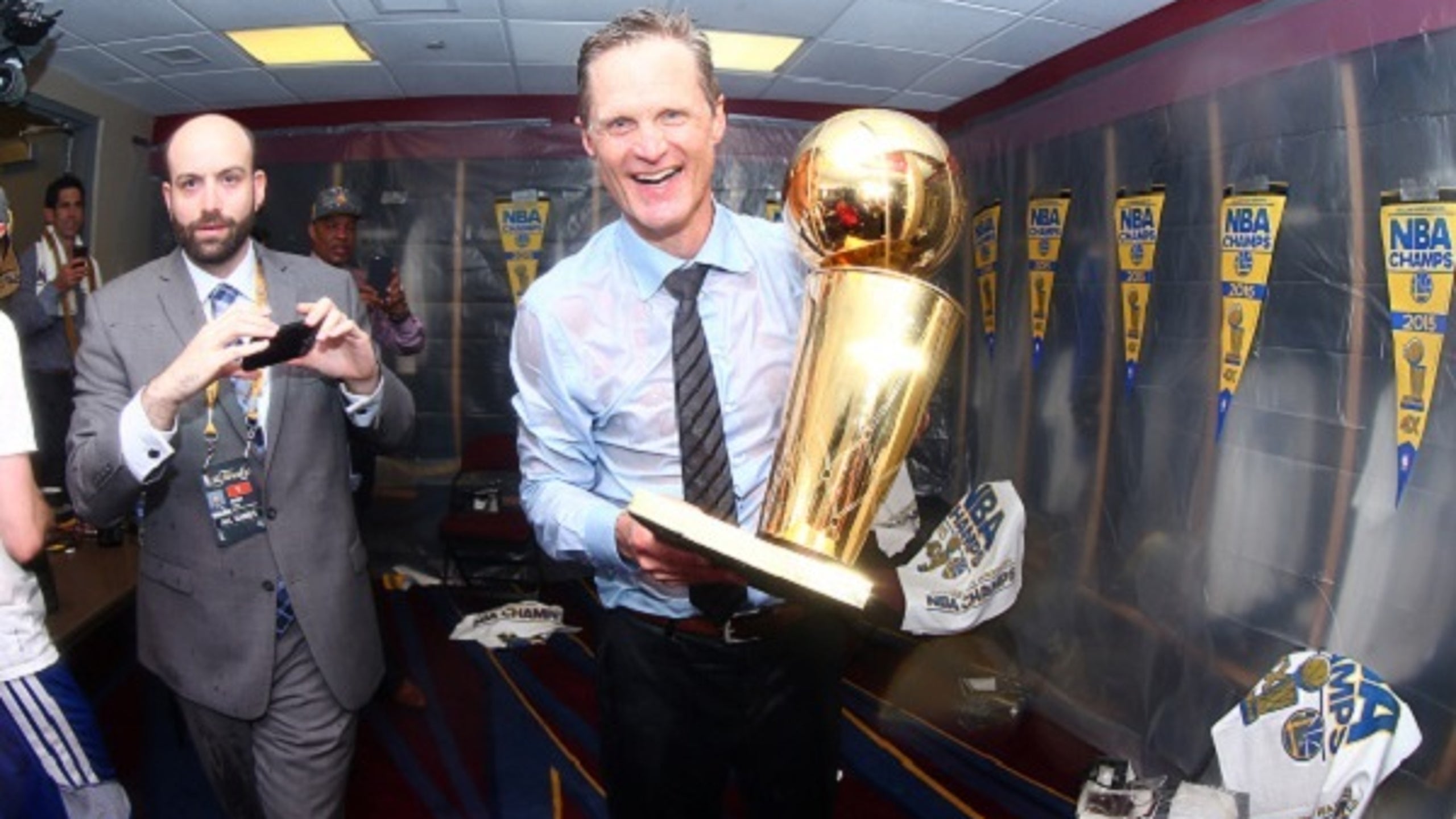 Steve Kerr parties like a rockstar after winning championship
BY foxsports • June 17, 2015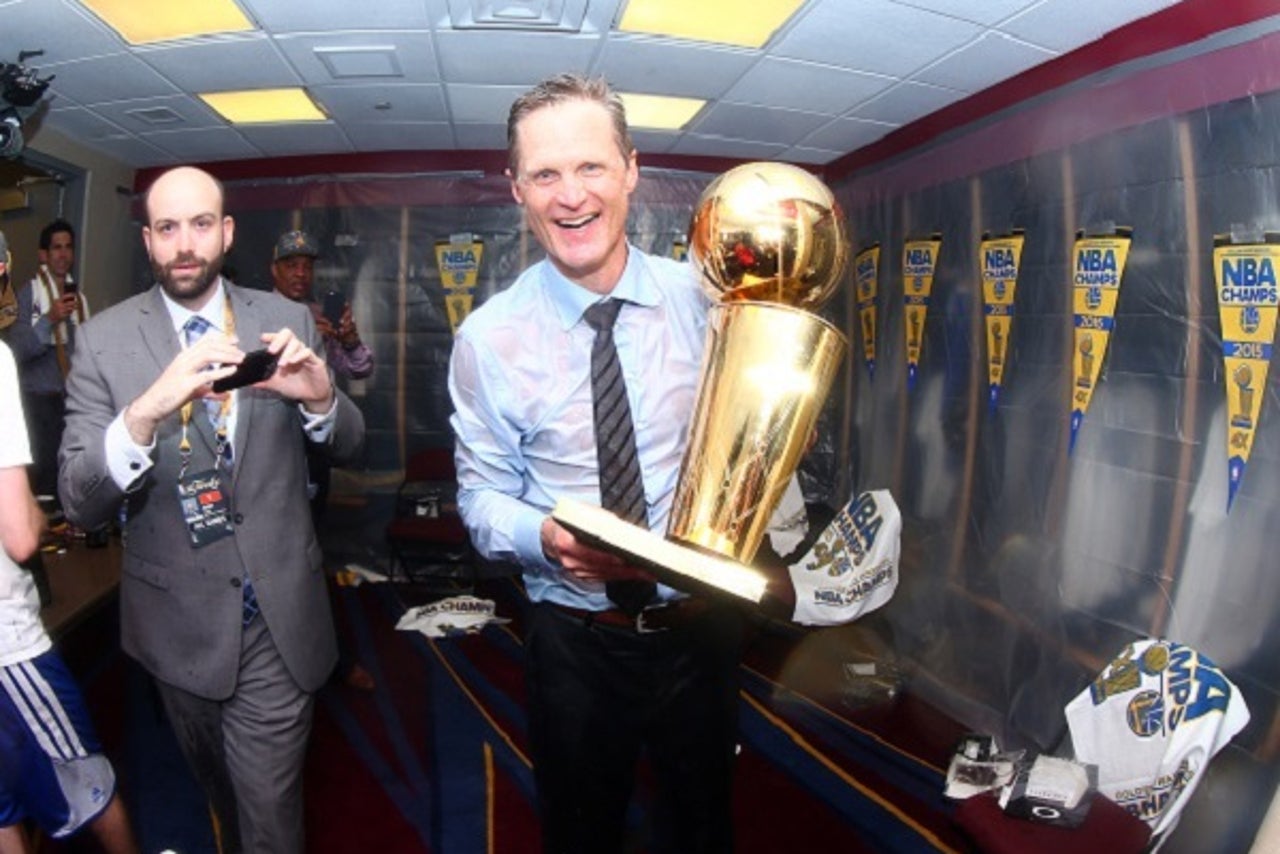 By Larry Brown
Steve Kerr on Tuesday became the first rookie head coach in NBA history to lead a team to the championship when his Warriors closed out the Cleveland Cavaliers in Game 6 of the NBA Finals. From the beginning of the season to the very end, there was no doubt about who the best team in the league was. And when it was all over, Kerr partied like a champion.
Postgame video from inside the visiting locker room showed Kerr jumping around as his players sprayed him with champagne.
The Dubs had the best record in the NBA by far at 67-15 in the regular season, and they ran through the playoffs without ever having to play in a seventh game. It was the first title for the franchise since 1975, and a well-deserved championship for the team's fans, which are among the best in sports.
Kerr was extremely humble throughout the team's title run and was absolutely loving it during the postgame celebration, as he finally had a chance to relax once his team closed it out. Kerr also cracked a great joke to Bill Russell, and he gave thanks to all of his former coaches.
More from Larry Brown Sports:
---
---