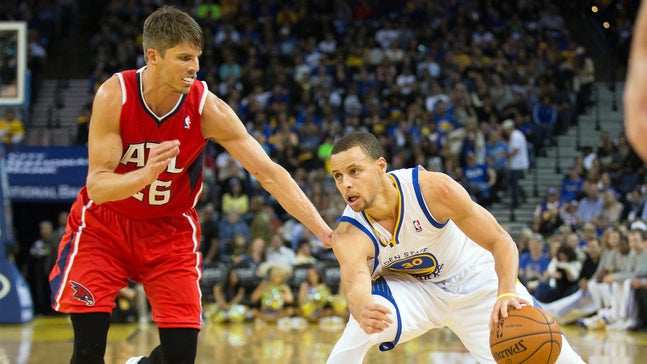 Steph Curry makes the Hawks eat crow for a tweet from three years ago
Published
Feb. 26, 2016 4:10 p.m. ET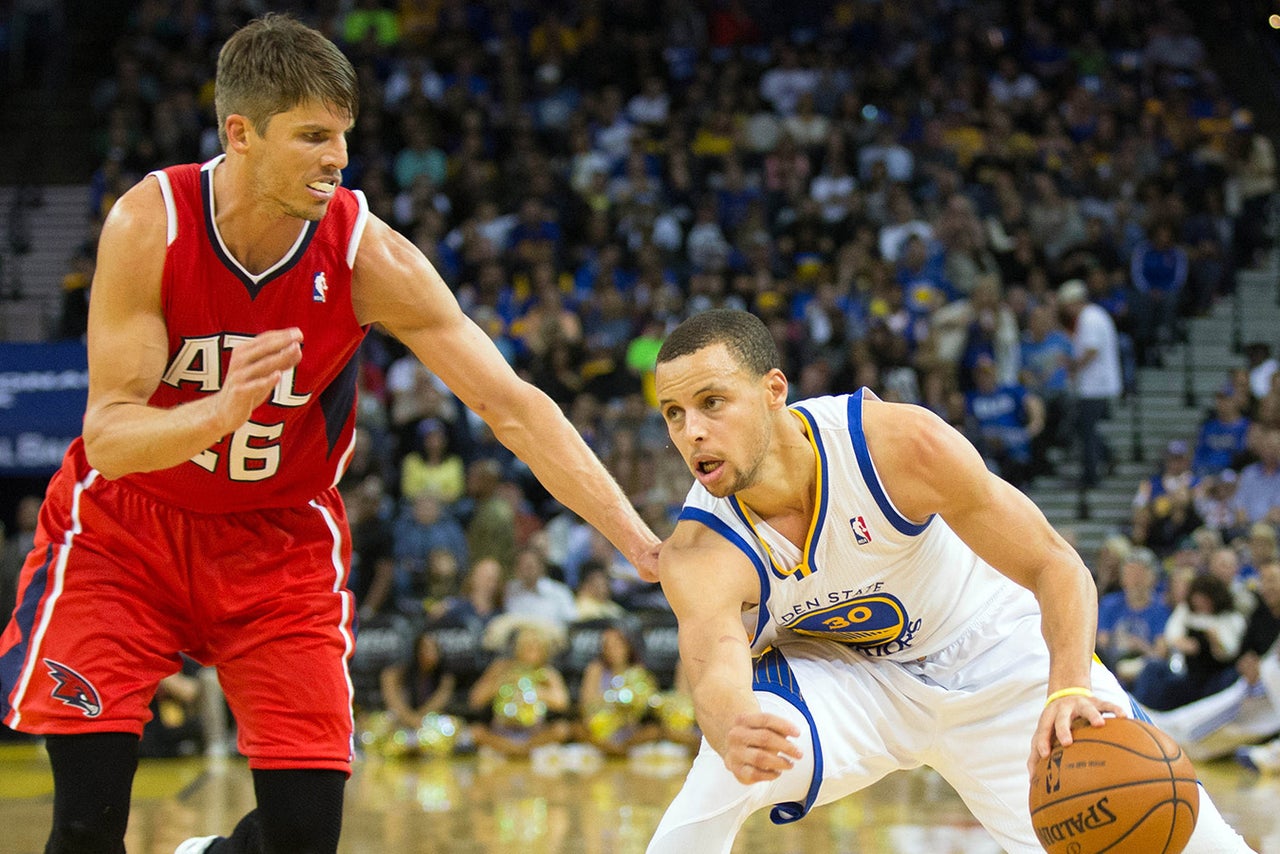 A few years ago, Stephen Curry set the record for the most 3-pointers made in a season -- which he has since broken twice -- in the final game of the 2012-13 season.
The record prompted the Atlanta Hawks' Twitter account to downplay the accomplishment and point out that Curry had a while to go to match Hawks swingman Kyle Korver's streak of consecutive games with at least one 3-pointer (then at 73 consecutive games):
At the time, Curry was a good player and a great shooter, but no one knew he would evolve into the historical offensive force he is today (he had yet to even play in the playoffs). The Hawks were comfortable in their assertion that Korver's streak was safe, and that he was the better shooter between the two.
Oh, how they were wrong.
Korver's streak eventually extended to 127 straight games, ending on March 5, 2014, and setting up the record for Curry's taking.
On Thursday night, he took it, breaking Korver's streak with his 128th consecutive game with a 3-pointer, dating back to the beginning of the 2014-15 season. Naturally, Twitter reminded the Hawks of their playful trolling fro three years ago because everything on the internet lives on forever.
The Hawks had no choice but to shrug it off because, well, what else can you do when dealing with Steph Curry?
Even when they're not playing him, Curry finds a a way to give teams Ls. 
Jovan Buha covers the NBA for FOX Sports. Follow him on Twitter: @jovanbuha.
---
---