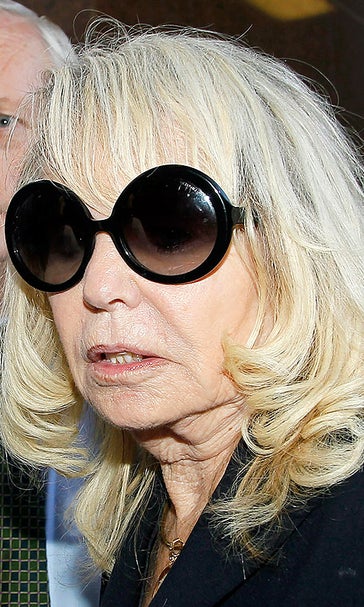 Shelly Sterling says Donald was 'happy' with Clips sale, then backed out
July 10, 2014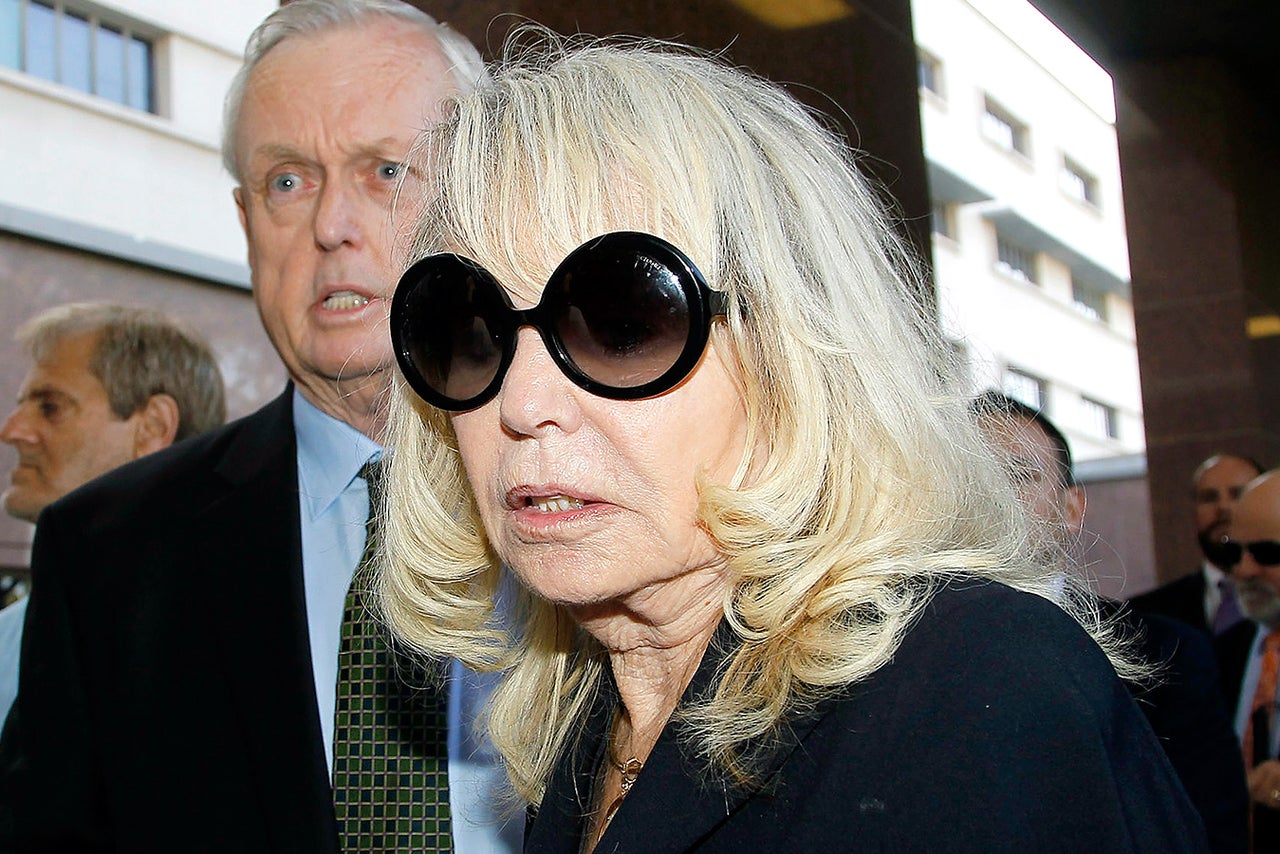 With no Donald Sterling, Thursday's testimony in the trial that may decide the future of the Los Angeles Clippers featured no fireworks -- only sparks as his estranged wife insisted repeatedly that she was not part of any secret plot to wrest the team away and sell it.
Instead, Shelly Sterling portrayed her husband as being initially supportive of her efforts to sell the team in the wake of tape-recorded comments in which he denigrated African Americans and urged a girlfriend not to bring them to the Clippers games.
At that point, she testified, keeping the team was not an option, and they believed her husband supported the sale.
"My fear was the players would not play --€" they were going to sit down, have a strike, pretend, whatever, they weren't going to play," Shelly Sterling said. "The sponsors wouldn't sponsor --€" they're on hold right now.
"It would decimate the whole team. There would be no team left."
Thursday's testimony came on the fourth day of a trial to determine whether Shelly Sterling acted properly when she removed her husband from decision-making authority over a family trust that controlled the Clippers and negotiated a $2 billion sale to former Microsoft executive Steve Ballmer. Shelly Sterling contends that she acted properly when she had her husband examined by two doctors, who both concluded he was mentally incapacitated and likely suffering from Alzheimer's disease, then removed him as a trustee of the Sterling Family Trust so she could complete the sale. Donald Sterling contends that his wife acted improperly, tricking him into submitting to the medical examinations as part of a secret plot to take the team away from him and sell it.
A Los Angeles probate judge is set to decide first whether he has the authority to sanction the sale and, if he does, whether Shelly Sterling followed the provisions of the trust's governing documents when she took sole control of it.
But it became clear that it's not going to happen on the timeline Shelly Sterling and Ballmer had hoped for.
More testimony is scheduled July 21, 22 and 23, and Judge Michael Levanas scheduled closing arguments for July 28 -- despite a provision in the sale agreement that required the deal to be completed by July 15.
Still, Adam Streisand, an attorney representing Ballmer, said the deadline can be extended to Aug. 15 as long as substantial progress is being made toward closing the deal.
"I think we're going to make the deadline," Streisand said.
Donald Sterling bought the Clippers in 1981 for $12.5 million. The team struggled to be competitive for much of his ownership before surging in recent years with stars like Blake Griffin and Chris Paul.
A controversial figure --€" he was sued twice for housing discrimination by tenants of apartment buildings he owned -- Sterling fought his first battle with the NBA shortly after purchasing the team when he moved it from San Diego to Los Angeles.
But it was the recording of Sterling talking to a mistress, V. Stiviano, that galvanized opinion against him in April. Within days, NBA commissioner Adam Silver announced that he would ban Sterling from the league for life and fine him $2.5 million. And he threatened to have other NBA owners vote to strip him of the team and sell it if he didn't sell it on his own.
Shelly Sterling was the only witness who testified Thursday.
The previous two days had been marked by Donald Sterling's at times combative testimony --€" and by the outburst he directed at his wife after she finished her testimony on Wednesday: "Get away from me, you pig."'
There was no such drama when Shelly was on the stand, although she wrangled repeatedly with Max Blecher, her husband's longtime attorney. She contended repeatedly that she first had a neurologist examine her husband after an appearance with journalist Anderson Cooper in which he struck many viewers as erratic.
After that doctor concluded that Donald Sterling had dementia, likely as a result of Alzheimer's disease, Shelly Sterling said she called her attorneys in an effort to find another doctor to get a second opinion. That led to the second examination.
"I told him that we were getting a second opinion, I was a little worried about him, and I wanted to make sure the diagnosis I had gotten before was correct," Shelly Sterling testified.
The second doctor agreed with the first, that Donald Sterling didn't have the mental capacity to manage his affairs.
But Shelly Sterling repeatedly fought off assertions that the medical exams were simply a pretext to kick her husband out of a decision-making position in the Sterling Family Trust so she could sell the team.
On the contrary, she said that Donald Sterling advised her throughout the sales process, and that they discussed her discussions with prospective buyers.
"Every day we talked about what I was doing and who I talked to and what I was doing and he was very happy and he was nice --€" I mean he was really nice and he was on the same page I was," Shelly Sterling said.
But even though Shelly Sterling raised her voice a few times, she never appeared rattled.
But she returned repeatedly to what she described as her husband's erratic behavior. For instance, the two of them were to appear at a joint interview with Barbara Walters. But Walters overheard Donald Sterling get into an argument backstage and decided she didn't want him to be part of the interview. And she said those outbursts were becoming more frequent and reminded Blecher – who has been Donald Sterling's attorney for more than 30 years – that he'd been on the receiving end of some of them.
"You were there, too, when he was screaming at you," Shelly Sterling said. "You know how he was acting toward you in the house."
She also acknowledged that the two of them had not been living together for some time but still had a good relationship.
Still, she said her husband approved of the sale. But when she asked him to sign the contract on May 28, he said he didn't feel well and asked if they could do it the next day. The following day, he refused, saying he was going to sue the NBA.
That day, Shelly Sterling's lawyers served notice they were invoking a clause in the trust that allowed Donald Sterling to be removed as a trustee because two doctors had concluded that he was mentally incapacitated.
But she denied the medical exams were scheduled with the goal of taking sole control of the trust. She scheduled them, she said, because of "his yelling, his screaming, his cussing."
"There was something going on," she said. "I had no other purpose ... he had given me permission to sell the team. I didn't need another purpose."
Following the removal of Donald Sterling as a trustee, he signed a document revoking the trust. That had the practical application of dissolving it – and his lawyers contend now that the court has no role in determining the fate of the team.
Levanas said Thursday he is going to consider three issues:
* Whether the probate court is the appropriate place to determine the actions that should be taken to wind down the trust.
* Whether Donald Sterling's removal as a trustee was proper.
* Whether the court should issue an order allowing the sale to proceed even though Donald Sterling would likely pursue an appeal.
Shelly Sterling must prevail on all three questions for the judge to sign off on the sale. If Donald Sterling prevails on any one of them, he would effectively block the sale.
Outside the court after the hearing, both sides claimed victory.
"You all saw Shelly Sterling yesterday and today," said one of her attorneys, Pierce O'Donnell. "This is the lady who managed the largest sports team sale in history, $2 billion. A woman who's been emotionally abused by Donald Sterling for so many years, rose up, did the right thing for the family, for the city, and for the team and the fans. Shelly Sterling is the heroine of this story."
Blecher, however, insisted that her testimony proved Donald Sterling's case.
"Today we pulled together all the aspects of our case so everybody could see plainly what we've always known, which is that the disqualification of Donald as a trustee was a rigged and corrupted process, because these doctors were not independent," he said. "They weren't neutral. They were paid witnesses, bought witnesses."
---
---