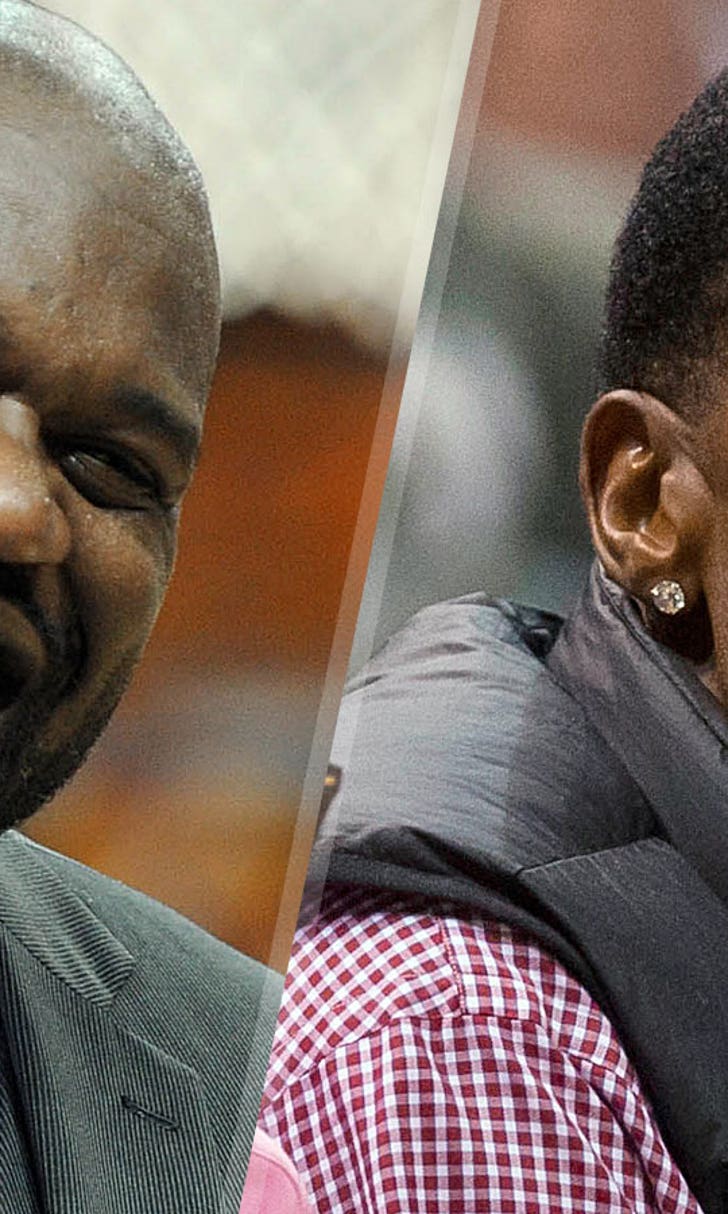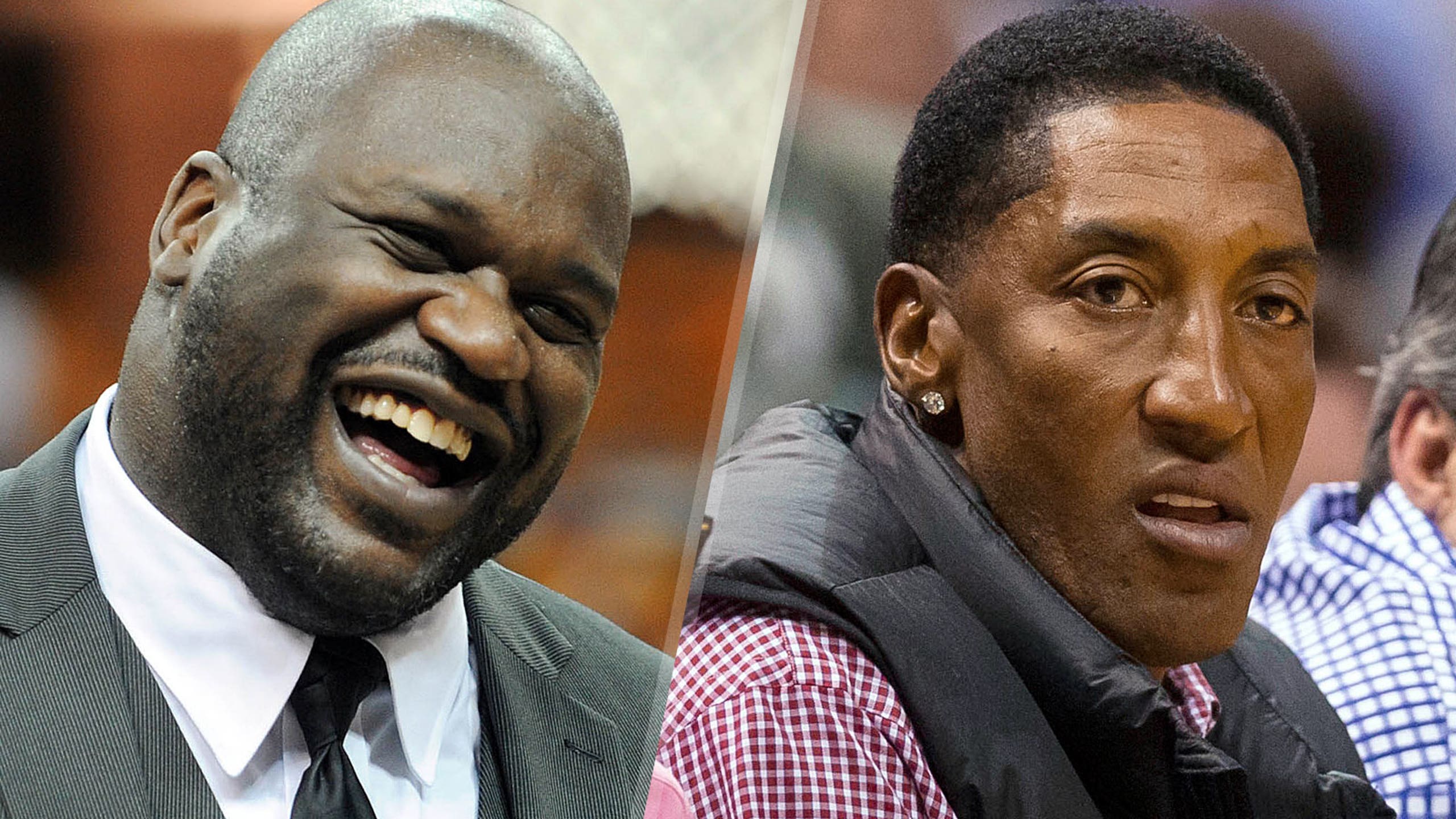 Shaq continues Scottie Pippen feud: 'I don't let bums disrespect me'
BY foxsports • July 28, 2015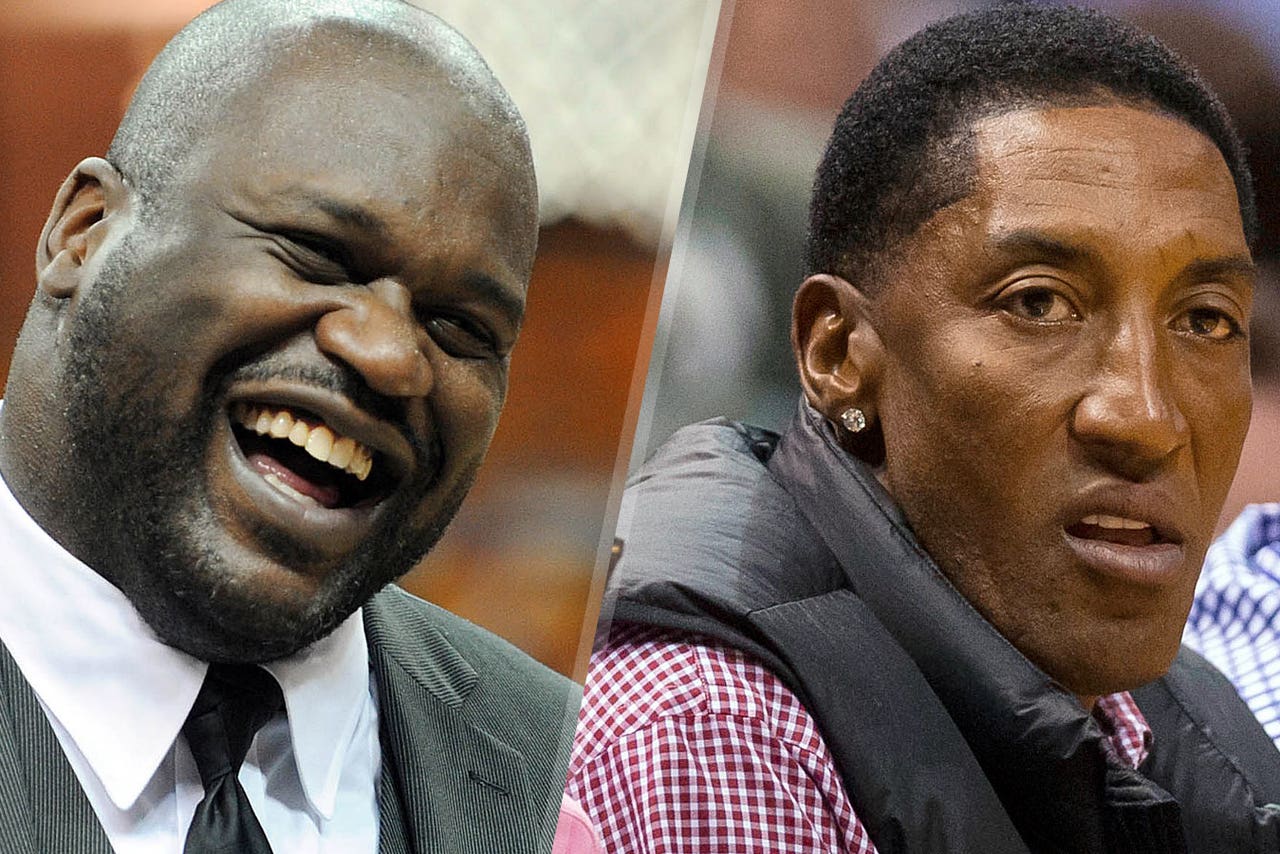 If you thought the volleys between former Los Angeles Lakers legend Shaquille O'Neal and Chicago Bulls Hall of Famer Scottie Pippen had ceased, you might need to think again.
On his own podcast, Shaq continued to throw haymakers at Pippen, launching into a lengthy spiel:
"It was the five best Lakers and the five best Bulls and I said we'll beat them by 50. That's how I feel and I'm sticking to it. I didn't say 'Hey @ScottiePippen we will beat you guys by 50.' 'Hey @Rodman we will beat you guys by.' I just said, I'll beat you by 50.
"Now, he made it personal when he said, '@Shaq I don't believe in hypotheticals.' He swung first, so I'm going to swing second. And I'm going to swing last. Because I don't let bums disrespect me. Yeah, he was a great player but I'm the bridge, he's the water. He will always be under me. Every now and then he will rise to the occasion to get to the same level as the bridge but when reality kicks in, I'm the bridge, he is water, he is under me. Scottie Pippen can't disrespect me.
"He made it personal when he put @Shaq, we got six rings like he was the main focus of the six rings. You were not the main focus of the six rings. Don't make me pull up the scouting report. You wasn't even a factor on the scouting report. It was all about Mike."
Pippen has essentially maintained radio silence on the subject since O'Neal mentioned Pippen's Trail Blazers team against which the Lakers mounted an epic comeback in Game 7 of the 2000 playoffs. And it might be wise for Pippen to let this one go. He doesn't have the braggadocio that O'Neal does, and he doesn't seem like one to make the outlandish claims that O'Neal is. In sheer rhetoric, the Big Aristotle is going to top Pippen every time.
All Pippen can do, then, is count on the fact that he has, you know, those six rings. They tend to win most arguments, even if they came alongside Michael Jordan.
(h/t Reddit)
---
---