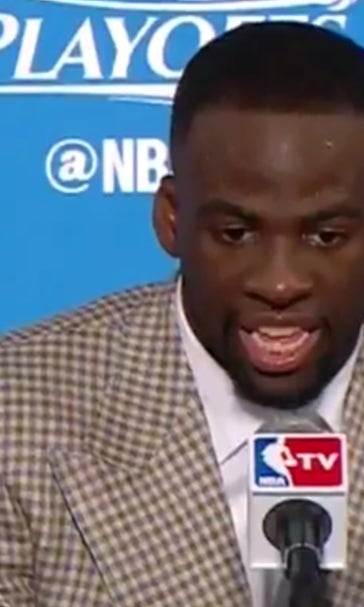 Shaq & Co. clown Draymond Green for his postgame interview
May 5, 2016

If you haven't seen Draymond Green's hilarious postgame pose, don't worry, you can't miss it — he holds it for 19 seconds.
So you know the guys who do "hilarious postgame", the "Inside the NBA" crew, had to get him.
But this was more than just a nominee for "Shaqtin' a Fool" — this needed its own segment.
And it wasn't over 'til Shaq did his own version.
Good thing Green's got a great sense of humor about it.
---
---