Scott Skiles reportedly the hottest name in coaching searches
Published
May. 28, 2015 6:32 a.m. ET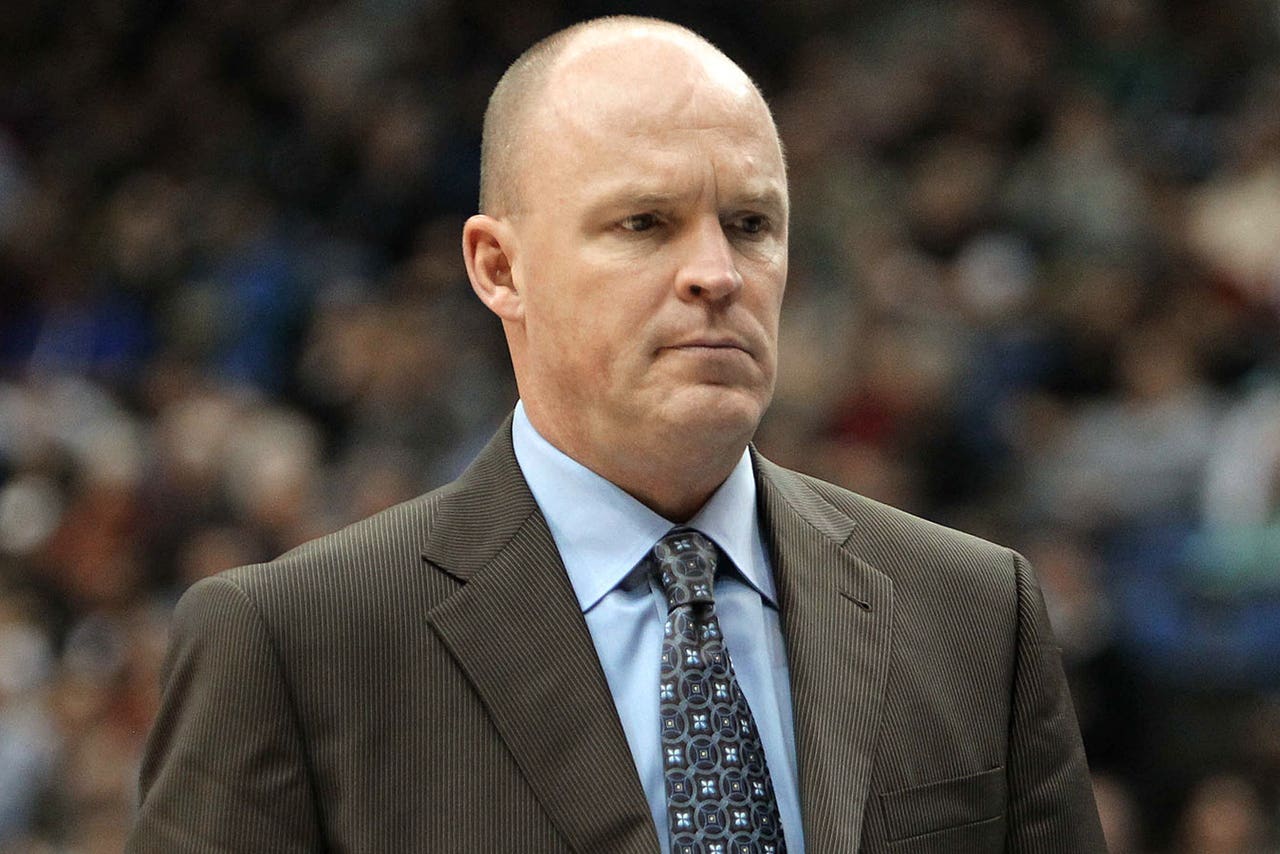 How slim are the pickings among NBA head coaching candidates? Apparently Scott Skiles is the second coming of Red Auerbach.
Skiles, who has missed the playoffs more than made them in his 13-year career, whose career winning percentage is a tick over .500, who has taken a team past the first round of the playoffs all of two times, is now the hottest name on the NBA's coaching hot stove.
First, according to a Wednesday night report by Yahoo Sports!/FOX Sports 1 NBA Insider Adrian Wojnarowski, Skiles and the Magic are nearing a reunion.
Now, Skiles has never coached Orlando before, but he was sporting a Magic uniform when he set an NBA record with 30 assists in a game on Dec. 30, 1990.
But the Magic may have some competition if they indeed covet the 51-year-old.
According to ESPN's Marc Stein, the New Orleans Pelicans have already interviewed Skiles, making him one of three former head coaches to make their pitch to coach Anthony Davis. Warriors assistant Alvin Gentry and ESPN analyst Jeff Van Gundy are the others.
According to both reports, Orlando ownership is still fond of Skiles from his playing days with the club.
Skiles is 443-433 over 13 seasons as a head coach, with stints in Phoenix, Chicago and Milwaukee.
Also on Wednesday, both Wojnarowski and Stein filed reports that the man who has much of the coaching-hiring activity, Chicago's Tom Thibodeau, could soon be officially cut loose by the Bulls.
That could impact Skiles' future, as the Pelicans are widely believed to be extremely interested in Thibodeau. It would also add one more job for Skiles to potentially choose from. Skiles was seven games under .500 in five seasons in the Windy City, but his Bulls teams also played in more playoff games than did all of his teams in Phoenix and Milwaukee combined.
The Denver Nuggets are the other team with a current coaching opening.
---
---