National Basketball Association
National Basketball Association
Rubio faces deadline to sign with Wolves
Published
May. 31, 2011 1:00 a.m. ET

While Ricky Rubio mulls coming to the NBA next season, a deadline of sorts came and went on Tuesday without any word on whether the Spanish point guard will be joining the Minnesota Timberwolves in 2010-11.
Under the current collective bargaining agreement, it was the last day Rubio could sign a contract with the Timberwolves and ensure that his deal will fall under the existing rookie wage scale.
Without a contract, Rubio will have to wait until the beginning of the new league year to make his move to the NBA official and with labor unrest looming, it is not certain when that year will begin and what the new rules will be.
A Timberwolves spokesman said it is unlikely the team will comment on Rubio before his European season ends in June. Rubio's agent, Dan Fegan, did not return a message.
It's been a delicate and complicated series of negotiations for Timberwolves president David Kahn, Fegan and Rubio over the last two years. Kahn and assistant GM Tony Ronzone traveled to Spain in May in part to meet with Rubio and try to persuade him to come to the United States.
The Timberwolves drafted Rubio fifth overall in 2009 but he has spent the past two seasons with Regal Barcelona. Kahn had a deal worked out to bring Rubio to Minnesota in 2009, but the then-18-year-old backed out at the last moment, unwilling to pay a buyout that topped $6 million out of his own pocket.
Under NBA rules, the Timberwolves can only offer Rubio $500,000 toward the buyout.
By choosing to stay in Europe for two more seasons, Rubio's buyout has dropped to about $1.4 million. The Timberwolves have been working to line up local endorsements that would cover that amount, according to a person with knowledge of the situation. The person spoke only on anonymity because he was not authorized to publicly discuss the matter.
Signing the contract now could give Rubio a guaranteed contract worth more than $15 million over four years, a number that could be much lower if the owners get their way and win big salary cuts in the next collective bargaining agreement.
He would also realize his dream of playing in the NBA. He is averaging just 6.5 points per game and shooting only 39 percent, but team officials point out that European games are shorter and perimeter defenders are allowed to be much more physical to neutralize his quickness.
The biggest reason for Rubio to decline to sign a contract now is the NBA's labor uncertainty. With the players and the owners still far apart in their demands, the risk of losing games, if not the entire season, remains a concern.
Signing a contract, coming to the United States, and then not being able to play basketball doesn't appear to be a very attractive option for a gym rat who has built his identity with a basketball in his hands.
One more season in Spain also would put him three years out from his draft night. If current CBA rules stay the same, Rubio would be free of the constraints of the rookie wage scale and able to negotiate perhaps an even bigger contract next summer. Even if Rubio does not sign now, the Timberwolves will still hold his rights.
Kahn and the team have expressed confidence, both publicly and privately, that Rubio will be in a Timberwolves uniform next season. A local radio ad promises ''more Rubio sightings'' and a person with knowledge of Kahn's meetings with several groups of season ticket holders told The Associated Press that the team president has told those fans Rubio will play in Target Center next season.
For now, however, the waiting continues.
---
---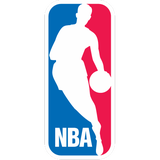 Get more from National Basketball Association
Follow your favorites to get information about games, news and more
---