National Basketball Association
National Basketball Association
Rivers, Celtics look back on good season, bad end
Published
Jun. 10, 2012 8:38 p.m. ET

Ever since the 1960s, when the Boston Celtics emerged as the most decorated franchise in the NBA, nothing less than a championship has satisfied the team or its fans.
This year's team may have changed that.
Overcoming age and injuries to make it to Game 7 of the Eastern Conference finals against the more-heralded Miami Heat, the Celtics bowed out of the playoffs on Saturday night with a 101-88 loss that likely ended the new Big Three era in Boston.
''I don't know if I've ever had a group like this,'' coach Doc Rivers said. ''They did everything I asked them to do. They came up short. ... Our guys, I love them. They were phenomenal.''
The Celtics won their 17th NBA championship in 2008 - the first season together for Kevin Garnett, Paul Pierce and Ray Allen. They returned to the finals two years later and, playing without injured center Kendrick Perkins, came within 6 minutes of beating the Los Angeles Lakers again.
Perkins was traded the next year as general manager Danny Ainge attempted to stock up for another title run. But his roster began to fall apart even before the season started when Jeff Green was diagnosed with an aortic aneurysm; center Jermaine O'Neal was lost during the season and guard Avery Bradley went out in the playoffs, costing Boston one of its best defenders.
''I wish we could have had healthy runs,'' Rivers said. ''This team won a title. Got to another one, a Game 7, where they had a shot to win. Got to the Eastern Conference finals and one game away on the road. Banged up.
''But you don't get do-overs.''
With Garnett and Allen eligible for free agency, Ainge considered breaking the team apart at the trading deadline to build for the future. Rivers campaigned to keep the group together, and when a deal for Allen fell through at the last minute, the coach got his wish.
''It was a great opportunity,'' Pierce said. ''You couldn't ask for anything more. We're very thankful for these last five years.''
For his decision this year, Ainge was rewarded with another long playoff run.
But now he might have no choice.
''I think we're going to wait and see what happens with free agency and all that stuff,'' Rivers said. ''I just want to stick with this group if it's a couple more days, a couple more weeks, or whatever. I just want to stick with them.''
The postseason began with promise, as guard Rajon Rondo and the Celtics, without home-court advantage on Atlanta, outlasted the Hawks in six games, setting up a Round 2 matchup with rival Philadelphia. An upstart who knocked off the No. 1-seeded Chicago Bulls in the first round, the 76ers pushed the Celtics to the brink, before Boston finally disposed of them in Game 7 at TD Garden.
And then, of course, in the Eastern Conference finals, the Celtics held a 3-2 series lead on Miami before finally wilting. Rondo finished the postseason with averages of 17.3 points and 12 assists per game.
''Nope,'' Rondo said Saturday night when asked if Boston was just too tired to advance. ''We missed shots. We just came up short.''
Allen averaged 10.7 points and 4.1 rebounds across the three rounds.
''Under the circumstances, we are proud of what we accomplished and by no means, do we think this was a fluke. Our young guys, played hard for us,'' Allen said. ''I don't know what Kevin (Garnett's) situation is, but there's still a lot of basketball left in my legs, I feel. So, it's hard to say what will happen. But the four of us (Garnett, Pierce, Rondo and Allen) know how to play basketball ... and win games.''
Rivers concurred.
''If we could have gotten this group to the finals, it would have been fantastic for us. They deserved it with their will,'' he said. ''I hear so often that the NBA is an individual league. That theory is gone. This team - we had a terrific team effort from everybody.''
Lot of that has to do with the coach, of course. The players feed off Rivers' enthusiasm and respect for the game. It shows on and off the floor.
''We have a coach like Doc who we feel gives it all to us,'' forward Brandon Bass said. ''As players, we have a tremendous amount of respect for him. And because of that, we leave it out on the court for him.''
Perhaps, though, even with contributions from Bass and the like, fatigue did set in with the veterans. Those stiff challenges from the Hawks and Sixers, after all, forced the Celtics to work a little longer than expected. In the end, Boston played 20 playoff games.
''It's been a trying year with injuries. A lot of things didn't go our way throughout the course of the season,'' Pierce said. ''For this group not to complain and concentrate on what we had, it just forced us to pull together. At one point we were one game above .500, and look here today, we were one game from the championship (series).''
Pierce had a stellar postseason, averaging 18.9 points and 6.1 rebounds. At 19.2 and 10.3, respectively, Garnett led the team in both categories.
''I know people will always look at the Big Three individually - Kevin, Ray and Paul. I'm never going to do that. I'm going to look at them as a group, collective,'' Rivers said. ''They were willing to do whatever for the betterment of the team. That's what we should focus on. How much they gave up, to try and win.
''That's what I will remember most about them.''
---
---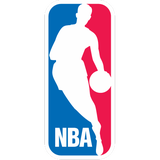 Get more from National Basketball Association
Follow your favorites to get information about games, news and more
---