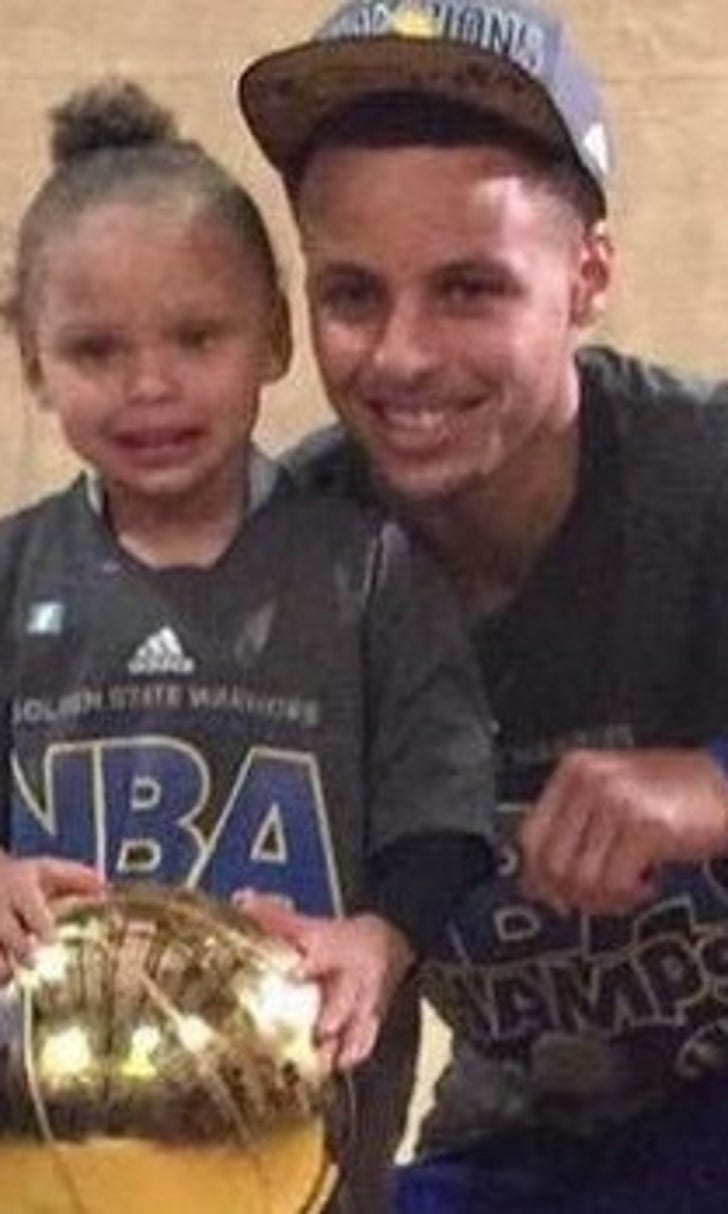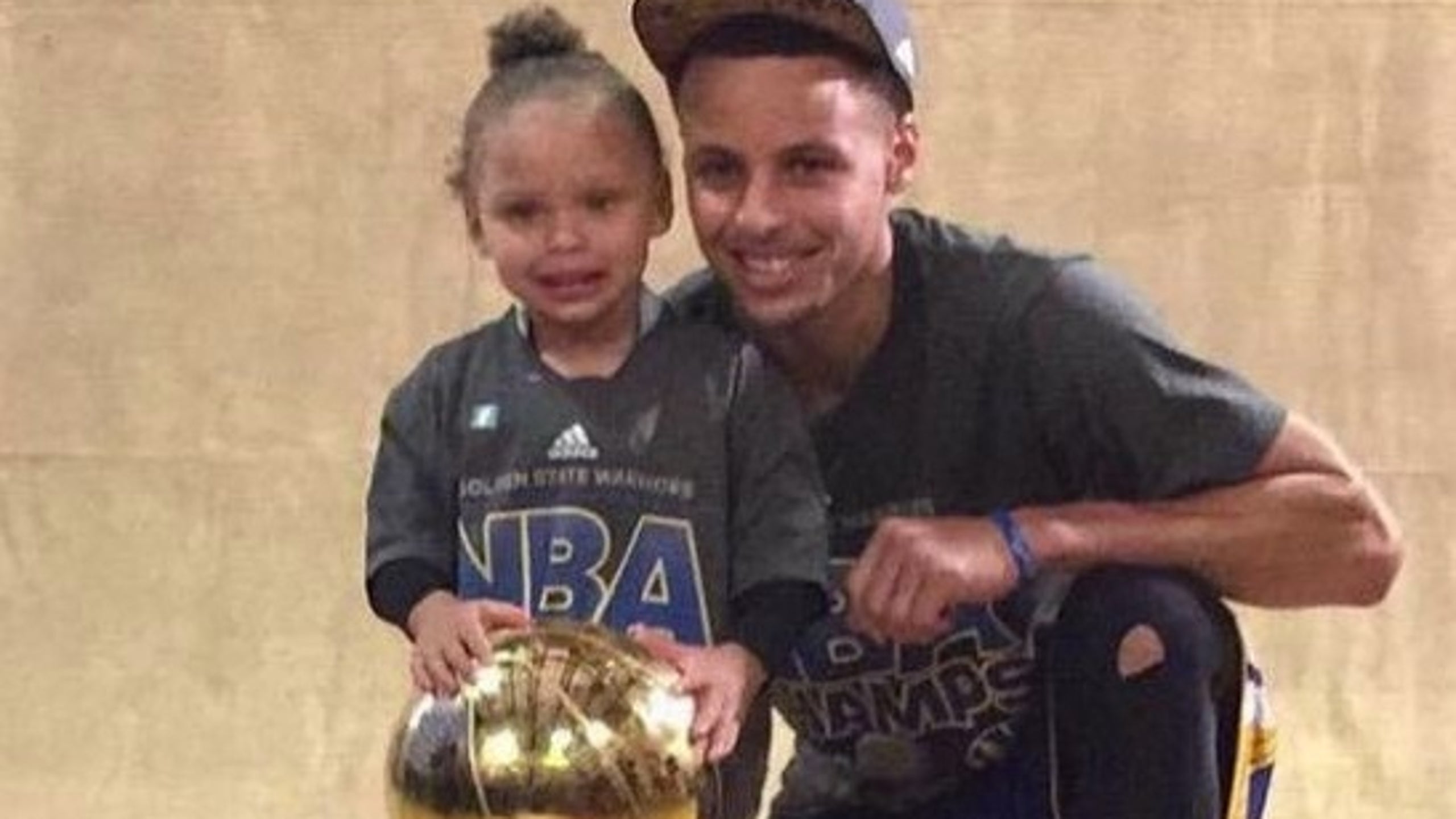 Riley Curry says 'my turn' while Steph takes photos with trophy
BY foxsports • June 17, 2015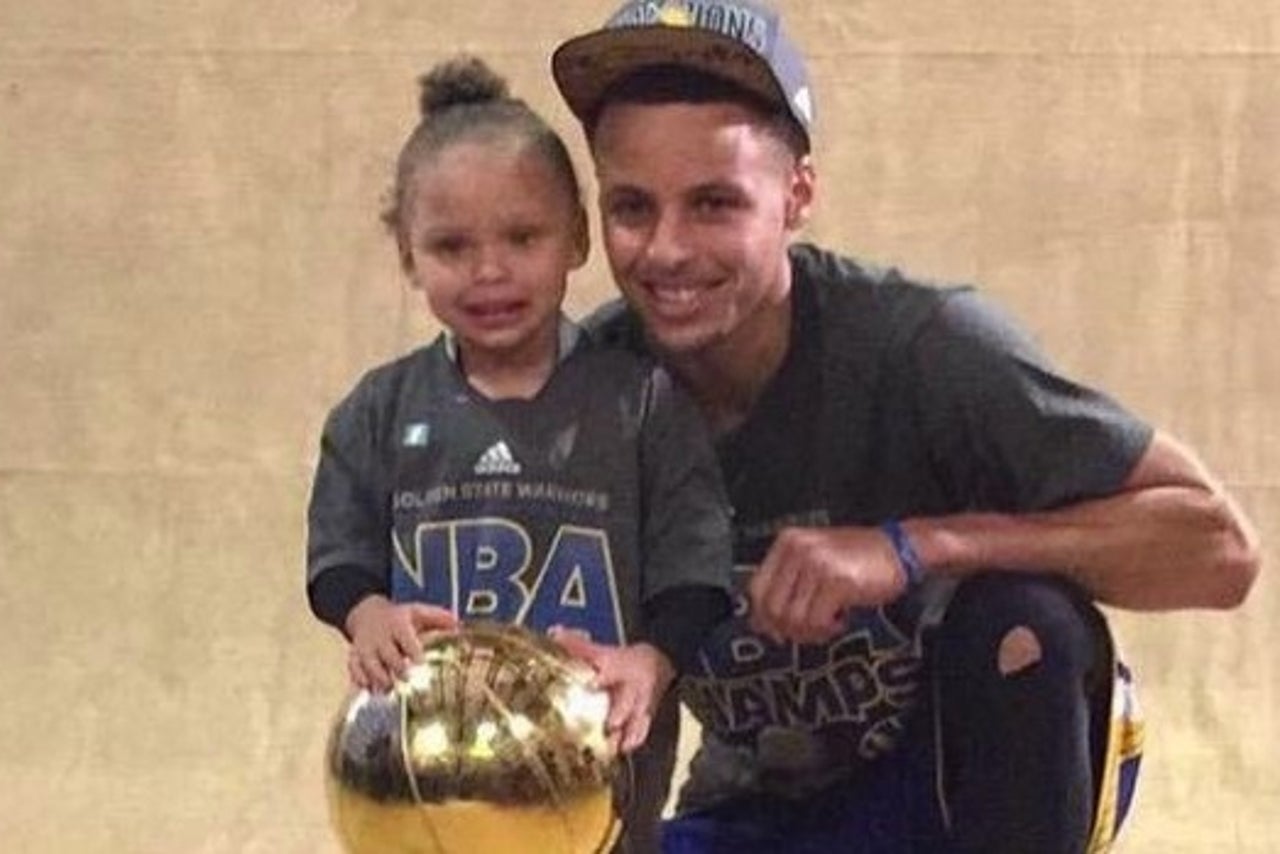 By Steve DelVecchio
Stephen Curry's 2-year-old daughter Riley was one of the stars of the 2015 NBA Playoffs, and she continued to play that role after the Golden State Warriors won the championship on Tuesday night.
Perhaps the best example of that was when Riley said "my turn" while her dad was posing for photos with the Larry O'Brien trophy.
If "Kids Say the Darndest Things" was still a show, Riley would be the star.
As you can see from the photo above, Riley eventually got her turn. She looked a lot more pleased with her dad while posing with the trophy than she did when she snubbed him out of a kiss on the court. I think I speak for everyone in saying I hope this kid never grows up.
More from Larry Brown Sports:
---
---