National Basketball Association
National Basketball Association
Raptors-Thunder Preview
Published
Mar. 7, 2015 3:04 p.m. ET

Russell Westbrook has a scoring feat in his sights achieved by only one other player over the past decade. The Oklahoma City Thunder might not want him to do it if he's also breaking a different decade-old streak.
Westbrook can record a fourth consecutive 40-point game Sunday night, though if he hoists 30 or more field-goal attempts to keep that run going it may not help the Thunder's chances of beating the visiting Toronto Raptors.
Though his streak of four straight triple-doubles ended - the longest since Michael Jordan's run of seven in 1989 - Westbrook did reach 40 points for a third consecutive game Thursday. Only Kobe Bryant has scored 40 in more than three straight over the past 10 years, most recently in January 2012.
Westbrook finished with 43 points, eight rebounds and seven assists, but the MVP candidate also shot 14 of 32 from the field and stepped out of bounds on Oklahoma City's final possession in a 108-105 loss in Chicago.
"He's not happy that he scored a bunch of points and got a bunch of rebounds and assists and we lost the game," coach Scott Brooks told the team's official website. "Russell is about winning and about winning only."
Shooting the ball so much isn't leading to wins, though. He's had more than 30 field-goal attempts in four consecutive games, matching Bryant (2006) for the longest such streak of the past decade. No one has had a longer one since Allen Iverson's run of six in 2002.
Westbrook has shot 41.5 percent in this span (56 of 135) and the Thunder have gone 1-3 with the only win coming at home over lowly Philadelphia in overtime. That came after he missed a game with a fractured cheek bone, and Oklahoma City beat the Lakers in Los Angeles.
Since Feb. 26, Westbrook's offensive rating of 103.1 - points a team scores when the individual is on the court per 100 possessions - ranks 83rd among those that have played in at least three games and average 20 minutes entering Saturday. His defensive rating of 112.9 is the league's 12th-worst mark.
"My job is to come out and try to help us win games," Westbrook said. "Regardless of what it takes, that's what I try to do. ... I'm always confident. My job is to instill confidence in my teammates."
Granted, a big reason Westbrook is taking so many shots is Kevin Durant (foot) remains sidelined, though he could return next week. However, the Thunder are 2-6 this season when Westbrook attempts at least 30 field goals. Before his wild shooting streak began, Oklahoma City had won seven in a row as he averaged 17.6 attempts - even with Durant missing three of those games.
Westbrook's 17.7 career scoring average against Toronto is his third-lowest versus any opponent. A broken hand forced him to miss the first meeting this season, and Durant also was out as the Thunder lost 100-88 on Nov. 4.
Kyle Lowry was limited to nine points on 2-of-7 shooting, one of five times all season he's failed to score in double figures. Lowry had missed three games with what he described as "dislocated fingers and swelling" before returning Friday to score 25 in a 103-94 loss at Charlotte.
"I knew I was going to have a little bit of rust," Lowry said. "I started to get a little bit of rhythm in the game so hopefully it's something I can build off of."
The Raptors (38-24) have lost seven of eight despite DeMar DeRozan averaging 30.0 points in the last three. Poor defense has been a big problem, allowing an average of 108.4 points on 48.6 percent shooting in the last five games.
"We play defense in spurts," DeRozan said. "We look good in spurts and you know, we get stagnant a little bit and give them a little bit of rhythm, give them a little run and then we fight back. We're just so up and down with that."
---
---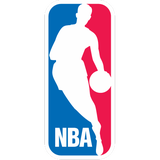 Get more from National Basketball Association
Follow your favorites to get information about games, news and more
---