National Basketball Association
National Basketball Association
Raptors have expectations of repeat division title
Published
Oct. 21, 2014 5:00 p.m. ET

TORONTO (AP) During training camp last season, Raptors coach Dwane Casey was occasionally asked whether his team should try to tank for a high draft pick, with Toronto-born forward Andrew Wiggins a tantalizing prospect to many Canadian fans.
Things sure have changed. This year, Casey is setting expectations of a repeat title in the Atlantic, and answering questions about whether the Raptors can make a run in the playoffs.
''Our goal is to win the division, whatever it takes,'' Casey said. ''My job is to make sure we get back and get up and running again and get that chip back on our shoulder from last year.''
Toronto was a surprise division champion last season, starting slow before trading Rudy Gay to Sacramento. That tank might well have happened, too, if a deal to move point guard Kyle Lowry hadn't fallen through. Instead, Lowry set career highs in points, assists and 3-pointers as the Raptors posted a franchise-record 48 wins and won the second division crown in team history.
Lowry's year ended in disappointment when Brooklyn's Paul Pierce blocked his last-second shot in Game 7 of the first round, preserving a one-point win for the Nets. Still, pleased with what was happening in Toronto, Lowry stuck with the Raptors in free agency, signing a four-year, $48 million deal to see what this team can do next.
First-time All-Star guard DeMar DeRozan averaged a career-high 22.7 points and a young core is being built up.
''We've got guys that are focused on getting to the next level,'' Lowry said.
Besides signing Lowry, general manager Masai Ujiri retained guard Greivis Vasquez and forward Patrick Patterson, both acquired for Gay. Ujiri also traded for guard Lou Williams and forward James Johnson, giving Casey's bench a boost in scoring and defending.
''We've had a good summer,'' Ujiri said. ''It's been good momentum for us. We want to continue to grow as a team. We're really excited about this season.''
So just what are the Raptors capable of in this, their 20th season?
''We feel like if we work hard, play hard and come together, anything is possible,'' Patterson said.
Toronto has waited a while for a team to begin a season with serious expectations: The Raptors' only playoff series win in seven tries was a five-game victory over the Knicks back in 2001. That decade-plus drought doesn't mean Casey is feeling any extra pressure to deliver.
''It's good pressure,'' he said.
And he'd prefer that pressure to answering questions about tanking for a high draft pick.
Here are some other things to watch with the Raptors this season.
STAYING HEALTHY: Toronto's starting five of Lowry, DeRozan, Terrence Ross, Amir Johnson and Jonas Valanciunas missed a measly 13 games combined last season. The Raptors have better depth than they did before, but avoiding injuries again would be a big help.
BURYING THE HATCHET: James Johnson played for the Raptors in 2012, but feuded with Casey and was briefly suspended before being traded at season's end. Both men insist there's no reason to fear a repeat of their relationship issues, with Johnson acknowledging he's more mature following a stint in the D-League last season.
GOOD TO SEE LOU: A former Sixth Man Award candidate in Philadelphia, Williams' two-year stint in Atlanta was a struggle. He tore knee ligaments, underwent surgery and struggled in his return last season, setting a career low in shooting percentage. Now more than 18 months past his injury, Williams hopes he can again be the player who once led the Sixers in scoring despite not starting a single game.
BRAZILIAN BOYS: Toronto turned heads on draft night by taking Brazilian teenager Bruno Caboclo with the 20th pick. The 6-foot-9 forward with a 7-foot-7 wingspan celebrated his 19th birthday the week before his first NBA training camp began. In the Williams deal, the Raptors landed another Brazilian in former first-round center Lucas Nogueira, 22, who has yet to make his NBA debut. ''It's going to take them a while,'' Ujiri said, suggesting both could spend time in the D-League. ''There's great talent there but there'll be growing pains, too.''
HOME AND AWAY: With 11 of their first 16 games at home, the Raptors have a chance to start strong. If they do, it could prove important late in the season when division titles and playoff seedings are up for grabs, and Toronto is finishing up with six of eight on the road.
---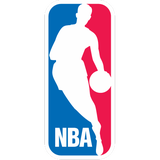 Get more from National Basketball Association
Follow your favorites to get information about games, news and more
---