National Basketball Association
National Basketball Association
Raptors-Cavaliers Preview
Updated
Mar. 4, 2020 12:20 p.m. ET

INDEPENDENCE, Ohio (AP) Upon their return from Canada, the Cavaliers had nothing to declare at U.S. Customs.
Their lead in the Eastern Conference finals had already been confiscated.
Cleveland was stripped of its dominance and a 2-0 advantage during a long weekend in Toronto, where the growing-confident-by-the-shot Raptors, propelled by a crowd and city that believes they can make the NBA Finals, won two straight games.
''They flipped the script on us,'' Cavs coach Tyronn Lue said.
After being throttled by a combined 50 points in Games 1 and 2, the Raptors turned a series that began with blowouts into a best-of-3, winner-take-all slugfest. There wasn't supposed to be a Game 5, and now there will be a Game 6 as well.
Unable to contain Toronto All-Star guards Kyle Lowry and DeMar DeRozan from scoring or keep Raptors super sub Bismack Biyombo off the boards, the Cavs have put themselves in a predicament.
Gone is their entire margin for error, some of their swagger and any aura of invincibility that surrounded them after reeling off 10 straight wins to open the postseason.
And as the teams prepared for Game 5 on Wednesday night, the pressure has swung back on superstar LeBron James and the Cavs, who spent Tuesday in film sessions breaking down went wrong during their visit to Toronto.
There was plenty to process from Monday's 105-99 loss.
Cleveland came out flat, falling behind by 16 in the first half and relying too much on its 3-point shooting, which has suddenly gone as cold as a Saskatchewan winter.
The Cavs fought their way back using a smaller lineup that didn't include the suddenly struggling Kevin Love, but they didn't have enough down the stretch as costly defensive lapses - and terrific shot-making by Lowry and DeRozan - helped the Raptors even the series.
No offense to rapper Drake and Toronto's rowdy fans, but Lue was happy to escape ''We The North.''
''Now it's our chance to come back, get some home cooked meals and have a chance to play in front of our home crowd,'' he said.
James, who logged 46 minutes in Game 4, did not speak to the media on Tuesday, choosing to stay far from the view of reporters and cameras.
Lue has carefully administered the four-time MVPs minutes during the second half of the regular season and playoffs, hoping to keep James as fresh as possible. James pushed himself harder in Game 4, and Lue said that was the plan.
''We talked about it before the game and the night before how his body felt and wanting to play more minutes because we knew it was a big game for us, but it didn't work out,'' Lue said.
James maximized his minutes in Game 4, scoring 29 on 11-of-16 shooting with nine rebounds and six assists. But he was somewhat passive in the fourth quarter, attempting just one shot in the final 5:28.
Again, Lue said that was by design as the Cavs took what the Raptors' defense gave them.
''LeBron knows when he has to take over a basketball game, but also knows he has to trust his teammates,'' Lue said.
James' faith in Love is being tested.
Cleveland's big man has lost his shooting touch at the worst time possible. After going 1-for-9 in Game 3, Love was only 4-of-14 in Game 4, and Lue left him on the bench in the fourth, playing Channing Frye instead.
Love's confidence appears shaken, but Lue insists there's nothing wrong that can't be fixed by the ball falling through the net.
''He's just missed shots. That's part of the game,'' Lue said. ''He's been playing great all playoffs and at some point you're going to miss some shots, but that's not our main concern, we gotta be better defensively and we're going to make shots.''
The Raptors have been daring the Cavs to launch from behind the arc. Without center Jonas Valanciunas, who could return in Game 5 from a sprained right ankle, Toronto gave up 106 inside points in the first two games before adjusting in Games 3 and 4 by packing the paint and forcing Cleveland to rely on its outside attack.
It was a risky move by coach Dwane Casey and his staff, but the strategy paid off and helped the Raptors reverse the series.
Casey has watched his young team survive a pair of knockout punches by the Cavs only to get up and deliver two of their own. They'll need at least another big one to stop James from getting to his sixth straight Finals.
After being counted out by many, the Raptors have a chance.
''It's a feel,'' Casey said. ''It's a rhythm. It's confidence. But I will say this: It's going to be a different animal back in Cleveland.''
---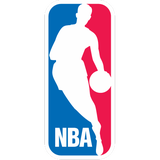 Get more from National Basketball Association
Follow your favorites to get information about games, news and more
---