National Basketball Association
National Basketball Association
Picked 23rd by Jazz, Rodney Hood proving to be a steal
Updated
Mar. 5, 2020 2:18 a.m. ET

SALT LAKE CITY (AP) Duke coach Mike Krzyzewski told Quin Snyder two years ago that Rodney Hood would be the steal of the 2014 draft.
The Hall of Famer and U.S. Olympic team coach wasn't just supporting one of his own, he knew something a slew of NBA teams didn't quite understand.
''Rodney's a special guy,'' Krzyzewski said.
Hood was selected No. 23 overall by the Utah Jazz after he slipped farther than most expected. He was overshadowed by No. 2 overall pick Jabari Parker at Duke and some questioned his athleticism. People also questioned his strength, aggression and defensive ability.
Most of those doubts have been erased in less than two seasons.
Hood was one of just five first-round selections in his class to average 8.7-plus points as rookies, according to STATS, and the others all went in the top 16 picks - including No. 1 Andrew Wiggins and Parker. Only eight others started 20-plus games last season.
And Hood's value has risen this season.
Wiggins was the lone first-rounder from the 2014-15 class averaging more than Hood's 14.5 points after the weekend. Hood's 132 3-pointers are the most from his class this year - No. 11 pick Doug McDermott is second with 98 - and No. 20 among all players.
Hood's unassuming personality may have played a role in him slipping in the draft.
''Mild mannered, wasn't flamboyant at all,'' Hood's high school coach Randy Bolden said. ''Just a typical country boy from Meridian. Just blessed with good size and guard-type skills. ... I won't necessarily say overlooked. It depends on what you're really looking for. If you're looking for a guy to go out and score points and be flashy about it, Rodney's not that kid. ''(That has) always been his personality. When he was on campus, if he wasn't 6-8, you wouldn't know he was a basketball player.''
Hood's skill-set meshes well with the Jazz. First and foremost is the ability to run the pick-and-roll. His 6-foot-8 frame allows him to see and shoot over defenders, but he's a willing passer and playmaker. Hood is a strong ball-handler from playing point guard in high school, where Bolden played him despite his size. He can defend multiple positions and will get stronger with time.
Hood has a short pull-up jumper that he can get to off the pick-and-roll or with a back-down dribble. He's shooting 43.4 percent from mid-range, but is also one of the team's best 3-point shooters at 35.6 percent.
''What we saw was a guy that was somewhat sophisticated with the ball and with his reads,'' Jazz general manager Dennis Lindsey said. ''It was relatively evident fairly quick that he'd be a nice fit for us. It's to the kid's credit that he's gotten better since this time last year.''
''The thing that everybody needs to realize, he's just 23. ... So we're really pleased with the progression, but maybe on other terms, even more excited that there's still some room to improve,'' Lindsey added.
Hood's numbers could be better if he was more aggressive, but that's a delicate balance and he's a naturally unselfish player. That's been a knock on him since high school. Hood will be even more of a threat once he's more comfortable with a mid-post game where he shoots over smaller defenders or uses quickness against bigger defenders. Injuries have hurt his consistency, including a lingering back issue this season.
Snyder said his biggest strides have been mental - not letting mistakes carry over to later in the game or the next game.
''He's one of those young players that have emerged and is probably ahead of what most of the league probably expected,'' Atlanta Hawks coach Mike Budenholzer said. ''With his length and his shooting ability and now playing pick-and-rolls, he's a real threat.''
Hood acknowledged the anxiety grew on draft night as teams went in a different direction. He never worked out for the Jazz, thinking he'd be off the board, but they offered the opportunity for immediate playing time. And there was the relationship between Snyder and Krzyzewski and a blue-collar way both approached the game.
''The only difference between me and the other guys that were picked before me was they made a little bit more money on draft night,'' Hood said. ''Other than that, it's about getting in the NBA and making your stamp. I think I've done that so far. The whole time, I knew I wasn't the 23rd (best player).''
---
---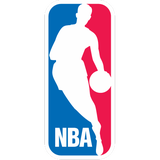 Get more from National Basketball Association
Follow your favorites to get information about games, news and more
---