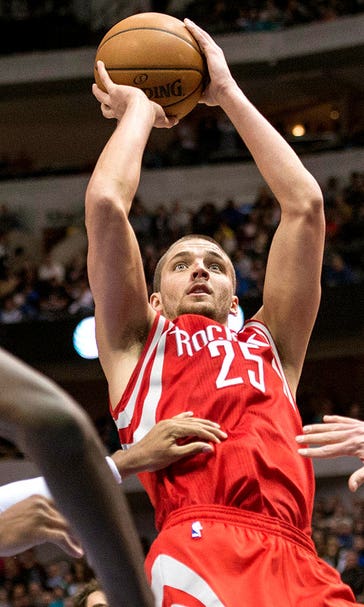 Parsons leads Harden-less Rockets to win over Mavericks
January 29, 2014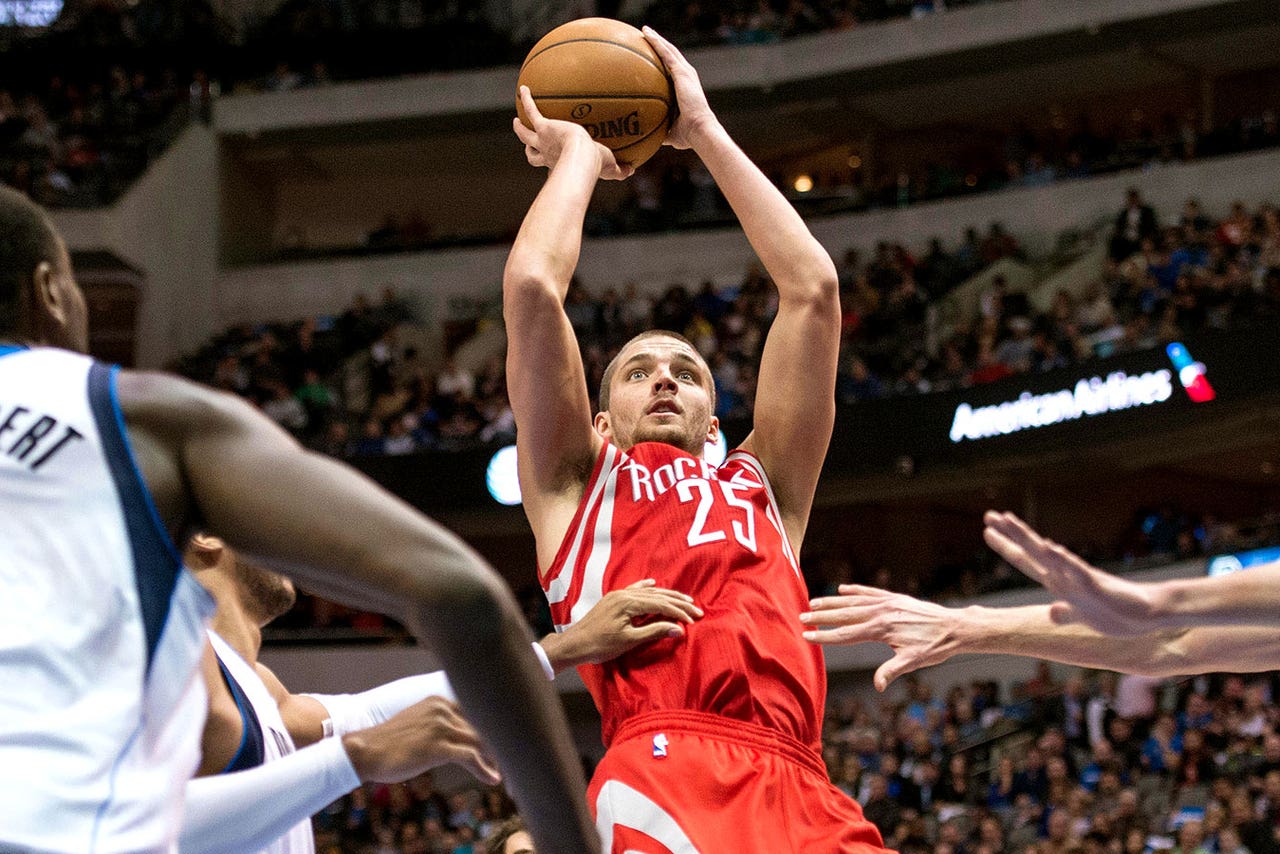 DALLAS (AP) — Chandler Parsons and the Houston Rockets made it two straight over a Texas rival without James Harden.
Parsons scored 26 points, and the Rockets almost blew a 12-point lead in the final 4 minutes before hanging on for a 117-115 victory over the Dallas Mavericks on Wednesday night.
Seven Rockets scored in double figures on a night when they had just 10 players in uniform. Dwight Howard had 21 points, and Jeremy Lin added 18 and seven assists.
"When he's out, we have a more balanced attack," Parsons said of Harden. "We run our sets and get the best shot available. When he's not there, we don't go one-on-one as much."
The Mavericks cut a 12-point deficit with 4:08 remaining to just two and had a chance to win, but Jose Calderon missed a pair of 3-point tries in the final seconds.
Dirk Nowitzki had 38 points and a season-high 17 rebounds, but was the only Dallas starter in double figures.
"We shouldn't be putting ourselves in those situations where we're fighting back the whole game," Calderon said.
Harden was out again with a bruised left thumb a night after Houston beat San Antonio to answer consecutive losses to Memphis.
The win over the Spurs came in a season-high third straight game with fewer than 100 points, but the Rockets broke that streak on a pair of free throws by Parsons with 7:08 remaining.
"They were two big games for us, especially after losing two to Memphis," Parsons said.
The Rockets, who were also without centers Omer Asik and Greg Smith and forward Francisco Rodriguez, took a double-digit lead with a 9-0 run midway through the fourth quarter.
Lin, who also grabbed seven rebounds, had a pair of layups to get the run going. Patrick Beverley finished it with a 3-pointer that made him the seventh double-figure scorer and put Houston up 107-95.
Dallas was still down seven with 1:20 remaining when Vince Carter hit a 3-pointer, and Nowitzki made two free throws with 22 seconds left.
Calderon knocked away the inbound pass, and the ball went off Houston's Aaron Brooks after he chased it down.
With a chance to tie or win, Nowitzki was working for a shot before deciding to pass to Calderon. His first try from 3 was short and he missed again just before the buzzer after running down the rebound.
"We came over to double-team Dirk to make sure Dirk didn't beat us," Rockets coach Kevin McHale said. "Calderon had a look, but fortunately he missed."
Donatas Motiejunas had his first career double-double with 12 points and a career-high 13 rebounds for the Rockets.
Houston's win split the four-game series between the teams and put the Rockets 4 games ahead of the Mavericks for second place in the Southwest Division. The Spurs are in front.
Five days after scoring a career-high 34 points against Memphis, Parsons also had five assists, including an inbound pass for a layup by Brooks with just 0.9 seconds on the shot clock in the third quarter.
Howard had a season-low five rebounds but made seven of eight free throws in the last five minutes, most of those with the Mavericks fouling him on purpose to try to get back in the game. He was 9 of 11 from the line.
"I don't know how many times they blew by us, but I'm glad we started fouling Howard because I was starting to get the chills over there from all of the blow-bys," Dallas coach Rick Carlisle said. "It saved our guys the embarrassment of getting blown by two or three times in a row."
Calderon and Monta Ellis combined for 14 points and made just 5 of 22 from the field for Dallas, which got 22 points from Carter and a season-high 14 for the third straight game from Devin Harris.
"In true Houston form, we let them come back," Lin said. "We're happy to sneak away with a win. We always seem to let it go down to the wire."
---
---